Trump Antisemitism Executive Order Could Cause Influx in College Discrimination Investigations
President Donald Trump's antisemitism executive order could boost the number of investigations into discrimination claims the Department of Education launches.
"It really gives more firepower to those that are involved in enforcing Title VI," Dovid Efune, editor of Algemeiner, an American newspaper covering Jewish and Israel-related news, told Newsweek.
That firepower from the executive order, Senator Tim Scott said, could prompt federal agencies to open up investigations into claims that previously would have been dismissed for not satisfying requirements of discrimination. On Wednesday, Trump signed an executive order that broadened what constituted discrimination under Title VI of the 1964 Civil Rights Act to include specific antisemitic acts.
A polarizing move, supporters championed it as providing necessary protection to Jewish students while detractors claimed it squelched criticism of Israel and violated First Amendment rights.
Religion isn't a protected class under Title VI but Jewish students can file violation claims if the discrimination was because of their "shared ancestry or ethnic characteristics." Under Trump's executive order, when the Office for Civil Rights is determining whether to investigate a claim, it must consider the International Holocaust Remembrance Alliance (IHRA) definition of antisemitism and contemporary examples. Schools determined to have violated the act face a range of consequences that, on the severe end, could result in a loss of federal funding.
"This is our message to universities: if you want to accept the tremendous amount of federal dollars that you get every year, you must reject antisemitism. It's very simple," Trump said during a signing event on Wednesday.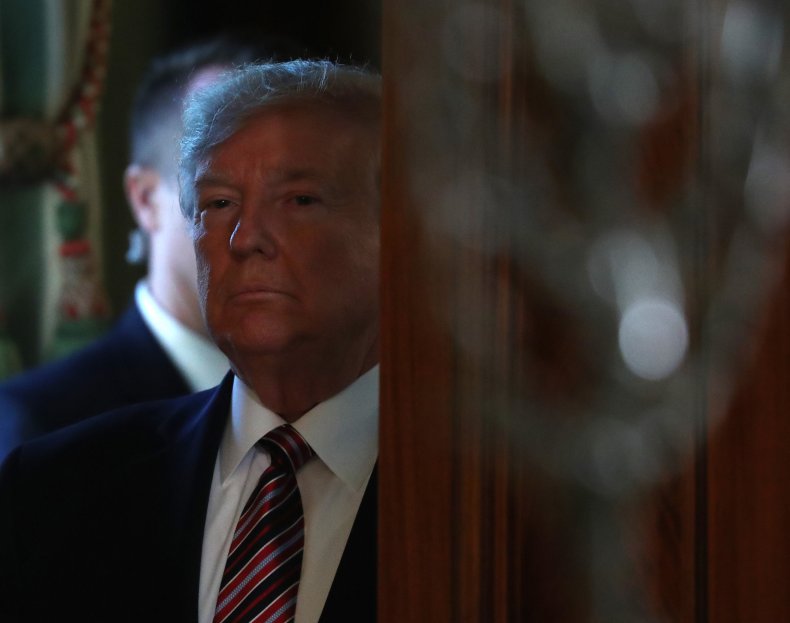 Antisemitism, according to the IHRA, includes the denial of the Jewish people's right to self-determination by calling Israel a racist endeavor. Under the new executive order, Students for Justice in Palestine (SJP), an on-campus organization that aligns with the principles of the Boycott, Divestment and Sanctions of Israel (BDS) movement, touting the message that Israel is an apartheid state could lend credence to Jewish students' claims they were discriminated against.
Senator Tim Scott, whose Anti-Semitism Awareness Act served as the basis for the executive order, told Newsweek there could be an increase in investigations because there is now a "clear standard by which to judge discrimination."
"As a nation, we must stand together against racism and bigotry, and this is a way to do so," Scott told Newsweek.
People like Efune, Neal Sher, a former Nazi war crimes prosecution officer for the Department of Justice and Adela Cojab, a former New York University student, told Newsweek they supported the executive order for drawing a line as to when comments became antisemitic. Now, Efune said, there's a guide for groups to learn the "boundaries between criticism and bigotry."
"The notion that Palestine goes from the river to the sea basically eliminates the state of Israel," Sher said, referencing a slogan used by Palestinian-rights activists. "...They'll couch it in terms of free speech but they have problems with the existence of Israel, it's as simple as that."
Dima Khalidi, director of Palestine Legal, a legal organization that supports justice in Palestine, disagreed. She told Newsweek the definition blurs the line between real acts of antisemitism, such as the actions and rhetoric of white nationalists, and conversations about Palestine and Israel.
"It's very clear the intent of this executive order is to increase the scrutiny on any advocacy and support of Palestinian rights and freedom to make it suspect in order to chill debate," Khalidi said.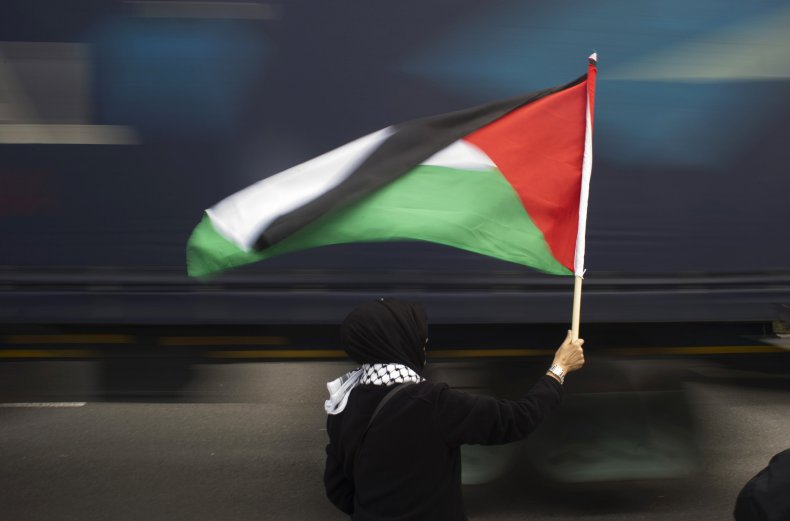 In adding that "extra layer of authority," Khalidi said federal agencies are now able to shut down advocacy for Palestinian rights by claiming it is antisemitic. Jenny Neuman, a Jewish student and member of SJP at NYU, told Newsweek critics of SJP conflate human rights with the state of Israel, adding that SJP argues against the state of Israel, not its Jewish citizens.
"Attacks on pro-Palestine activism under the guise of protecting Jewish students will continue to be dismissed by judges who understand that freedom to protest is a constitutional right," Neuman said.
The Foundation for Individual Rights in Education (FIRE) also raised concerns about the executive order infringing on free speech rights by turning colleges into censors of protected political speech.
Will Creeley, FIRE's senior vice president of legal and public, told Newsweek a better move would be to make religion a protected class status under Title VI. This would protect students of all faiths by prohibiting discrimination while respecting the First Amendment.
Scott told Newsweek the executive order doesn't intentionally infringe on free speech rights, noting that the State Department already uses the IHRA's definition of antisemitism.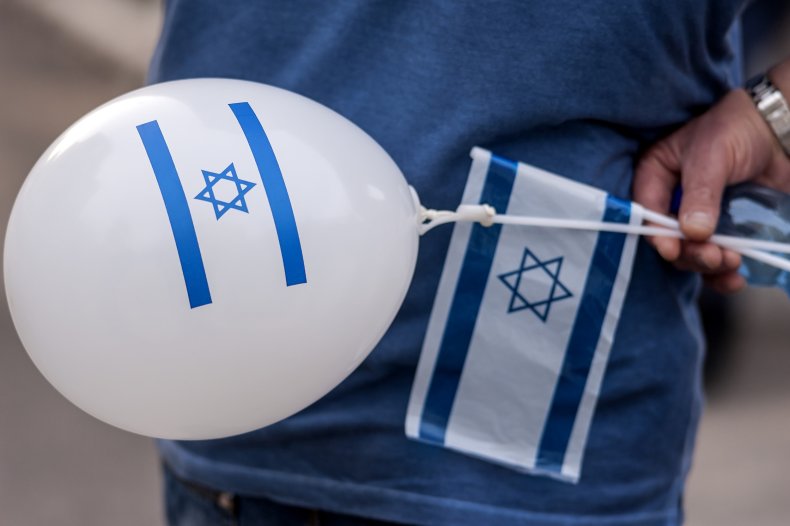 In November, the OCR launched an investigation into Cojab's claim that the university allowed the campus to be a hostile environment for Jewish students because of the actions of students supporting the BDS movement. The investigation was opened on the basis that she was discriminated against because of national origin and Cojab told Newsweek having fit into the framework of "shared ancestry" was a "lot of hoops to jump through."
Although she hadn't seen the executive order when she spoke to Newsweek, she said clarifying that Jewish students are protected is a way of letting them know they're important and deserve better.
Trump brought Cojab to stage during his speech at the Israeli American Council Summit on Saturday. She told Newsweek she doesn't consider herself a supporter or opponent of Trump, but claimed criticism of this executive order stemmed from the polarizing political atmosphere and the upcoming election.
"Regardless of politics, protections for Jewish students shouldn't be up for debate and they shouldn't be partisan," Cojab said. "They're blinded to the good that he's doing."