Trump Apologizes to Melania After Claim He Raged at Her Over Dr. Oz
Former President Donald Trump took to Truth Social on Thursday to apologize to his wife, Melania Trump, over reports he was angry with her for pushing him to back Dr. Mehmet Oz in his failed U.S. Senate bid.
Maggie Haberman, a White House correspondent for The New York Times and a political analyst for CNN, tweeted Wednesday morning that the former president was "furious" with Melania and described her encouragement for supporting Oz as not her finest decision.
Haberman, who recently published a book about Trump and his time in the Oval Office, attributed the information to people close to the former president.
Trump also extended his apology to Fox News host Sean Hannity, who the news platform Semafor reported Wednesday was also the target of Trump's anger in the wake of the midterm elections on Tuesday. Semafor cited two unnamed people close to Trump.
"I'd like to apologize to Melania and Sean Hannity for all of the Fake News and fictional stories (made up out of thin air, with no sources despite them claiming there are!), being dumped on you by reporters and 'News' Organizations who know these stories are not true," Trump wrote on Truth Social. "The Fake News Media is 'Crazed' and totally out of control. I only wish the public could understand how really corrupt and crooked they are. They MAKE UP stories and then push them down your throats. Our Country is in big trouble!"
Haberman shared a screenshot of Trump's post on Twitter Thursday with the caption: "Trump denies he's blaming anyone for Oz backing, a day later."
Trump directly took aim at Haberman in an earlier Truth Social post on Thursday, again lambasting her information as "fake."
"First of all Oz is a wonderful guy who really worked hard and was a very good candidate, but he WAS LONG IN THE RACE before I ever Endorsed him, they had NOTHING to do with it...& I was not at all ANGRY," the post read.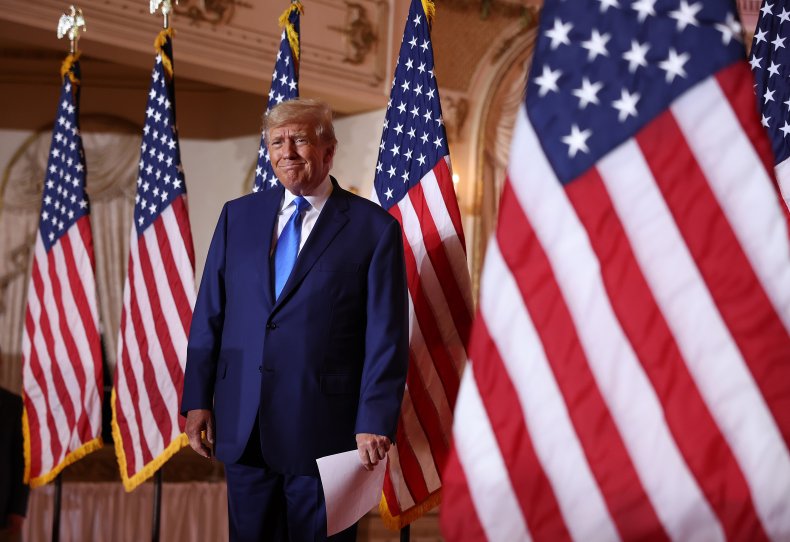 One expert told Newsweek last week that the outcomes of races where he has thrown his support behind a candidate are important to Trump and others in the GOP because they are a test of his continued influence and power in the party. That could be particularly important as he is anticipated to soon announce another presidential run for 2024.
But while several of Trump's endorsed candidates scored notable wins, such as JD Vance and Ted Budd's U.S. Senate victories in Ohio and North Carolina respectively, not all of his endorsements resulted in victory.
Two of his high-profile gubernatorial endorsements for Republican candidates, Doug Mastriano in Pennsylvania and Dan Cox in Maryland, for example, both ended in failure.
On a larger scale, Republicans have not yet managed to secure majorities in either the House or Senate, dashing expectations of a "red wave" in the midterms. A number of races have yet to be called, but as of Thursday afternoon, Republicans were three seats shy of a Senate majority and 10 seats shy of a House majority.
Newsweek reached out to Haberman and a Trump spokesperson for comment.