Trump Showed 'Appalling Lack of Humanity' by Hosting NRA CEO on Sandy Hook Anniversary, Victim's Mom Says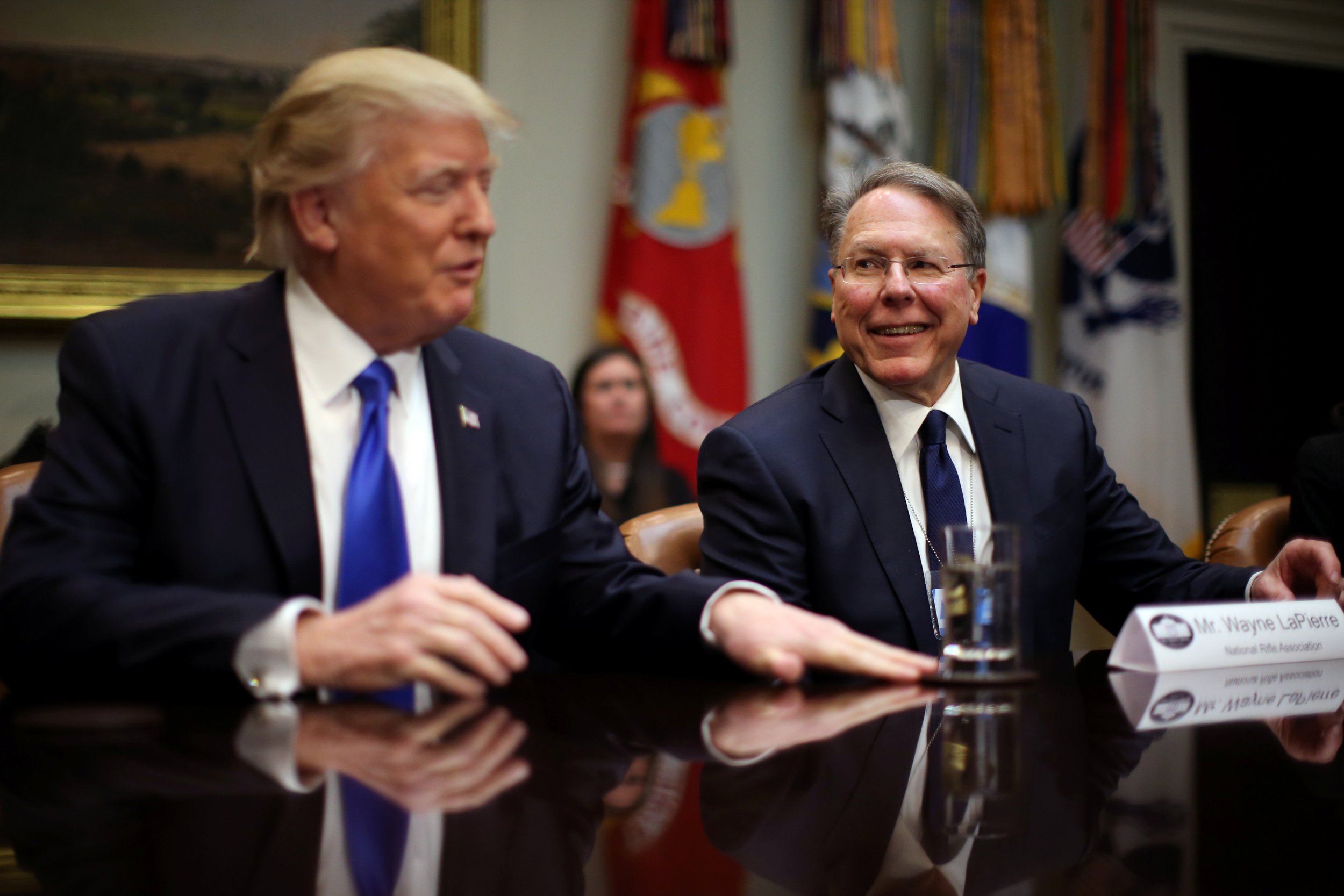 The mother of a child who was killed in the Sandy Hook Elementary School mass shooting blasted President Donald Trump on Sunday for hosting the CEO of the National Rifle Association at the White House on the five-year anniversary of the massacre that left 20 children and six adults dead.
"Not only did he ignore the 5-year remembrance completely - not even a single tweet - he slapped us all in the face by having none other than NRA [CEO] Wayne LaPierre at his White House Christmas party that night," Nicole Hockley, whose son Dylan was killed in the Newtown, Conn. attack, wrote in a lengthy Facebook post. "The appalling lack of humanity and decency has not gone unnoticed."
Hockley went on to criticize White House Press Secretary Sarah Huckabee Sanders for her recent comments casting doubt on the need for new gun control laws.
Sanders, when asked in a press conference last Thursday about prevention for mass shootings like Sandy Hook, responded, "Whether or not there's a regulation that could've been put in place that could've prevented those things, frankly, I'm not aware of what that would be."
Hockley condemned the statement, saying Sanders showed a "remarkable amount of ignorance, especially regarding an issue that kills over 30,000 Americans every year." The Brady Campaign estimates that an average of more than 31,000 Americans per year are killed by gun violence, and more than 100,000 are shot.
"But while I can forgive Sanders for her lack of knowledge (though not her lack of compassion) I cannot say the same for President Trump," Hockley continued.
Sanders confirmed that LaPierre attended the White House Christmas party, according to the New York Daily News, but she could not confirm whether Trump and LaPierre talked at the event.
Trump has been an outspoken Second Amendment advocate who has shot down talks about new legislation under his administration, even in the wake of the Las Vegas attack in October that killed 58 people in the deadliest mass shooting in modern U.S. history. He was endorsed by the NRA during his presidential campaign, and he spoke at the NRA convention in April.
Hockley ended her Facebook post with a message to the White House officials.
"Trump, LaPierre and Sanders are all parents. While they ignorantly partied and remained uninformed on an issue that kills thousands of Americans every year, I was crying myself to sleep. While they got the chance to kiss their children goodnight, I kissed the urn holding my beautiful boy's ashes," she said.
There have been 1,576 mass shootings since Sandy Hook in December 2012, according to Vox. At least 1,788 people have died in those mass shootings, and 6,333 have been wounded. Meanwhile, more than 100 attempts at gun control reform have failed in Congress in that time.