Donald Trump: Apple CEO Tim Cook Has 'Eyes Open' to Making iPhone in U.S.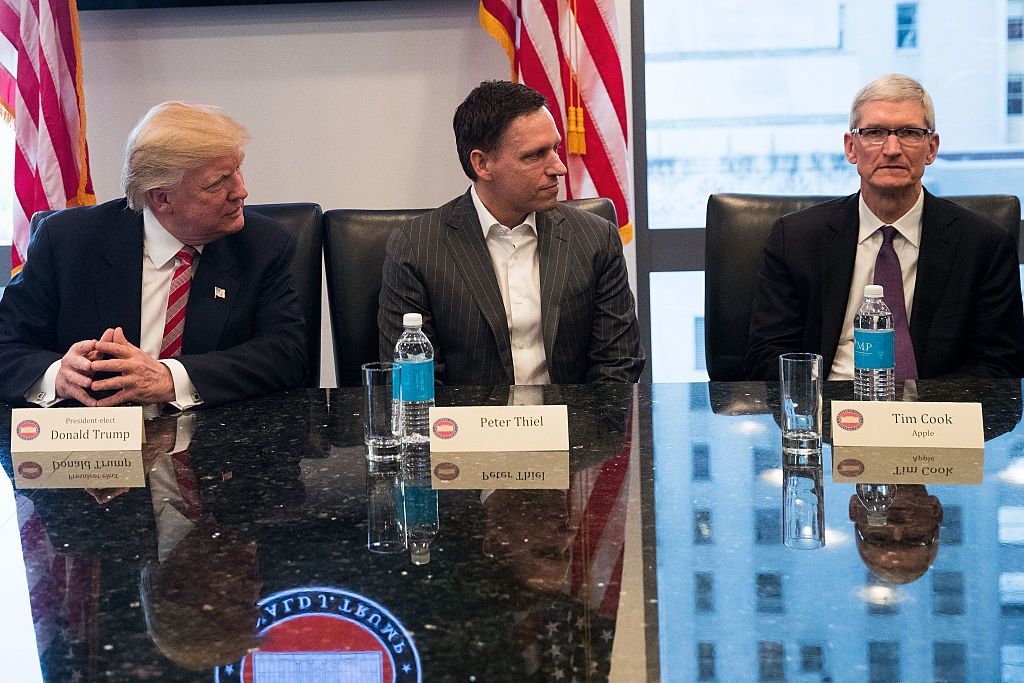 Apple CEO Tim Cook has his "eyes open" to shifting the manufacturing of the iPhone and its other products from China to the U.S., according to President-elect Donald Trump.
Trump has frequently criticized Apple in the past for building its devices outside the U.S., and has previously threatened to boycott Apple products.
In an interview with Axios on Wednesday, Trump said: "I really believe [Cook] loves this country and I think he'd like to do something major here. And I told him, I said, 'Tim, it's going to be a big achievement the day you start building some of your big plants in this country instead of other countries.' And I think he's got his eyes open to it."
Cook was among the Silicon Valley executives who met with the president-elect at Trump Tower in December. It was a move the Apple boss felt necessary to justify to employees, considering the fractious relationship between the tech giant and Trump.
"Personally, I've never found being on the sideline a successful place to be," Cook said in a memo to employees. "The way that you influence these issues is to be in the arena. So whether it's in this country, or the European Union, or in China or South America, we engage. And we engage when we agree and we engage when we disagree."
Trump will not be the first president keen to bring iPhone manufacturing jobs to the United States. In 2011, President Barack Obama asked the-then CEO Steve Jobs if it would be possible to bring work to the U.S.
Jobs reportedly replied unambiguously: "Those jobs aren't coming back."