Trump-Appointed Federal Judge Trevor McFadden Extends Deadline for Ex-President To Turn Over Tax Returns
On Wednesday, Trevor McFadden, a federal judge appointed by former President Donald Trump, extended an order requiring the U.S. Department of the Treasury to give 72 hours notice to Trump's legal counsel before providing any of Trump's tax returns to House Democrats. The order, which was extended until March 3, was set to expire on Friday.
The extension is just the latest in an ongoing 2019 legal battle between Trump and House Democrats in control of the Ways and Means Committee. The administration of President Joe Biden is still assessing how to proceed in the lawsuit after appointing new leadership to the positions involved in the dispute, according to The Hill.
In 2019, the committee's chairman, Democratic Massachusetts Representative Richard Neal, sued the Treasury Department and the IRS after the departments, under the control of the Trump Administration, refused to fulfill subpoenas requesting six years of Trump's personal and business tax returns.
Neal pointed to a provision of the federal tax code which says the Treasury Secretary "shall furnish" tax returns requested by the chairs of Congress's tax committees. However, Trump's personal lawyers have argued that the ex-president should be allowed to litigate before his personal tax info is handed over.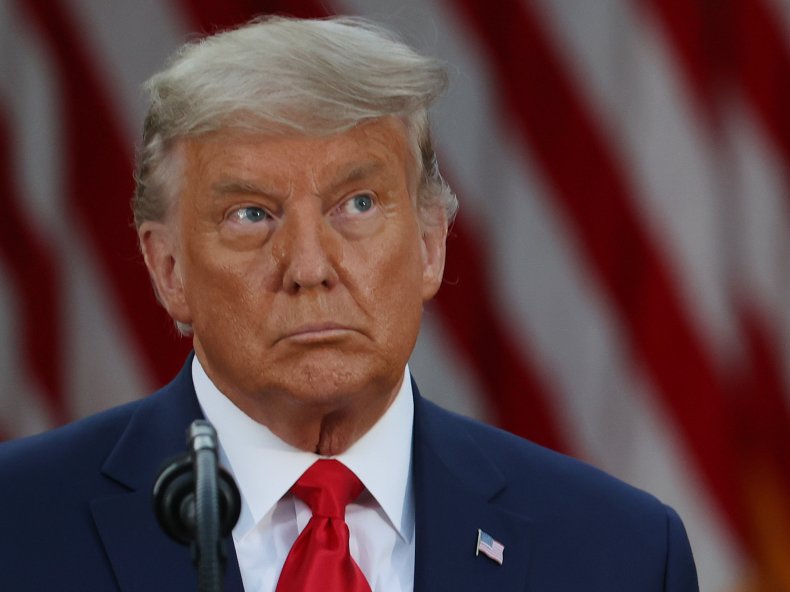 In a July 31 Washington Post op-ed, Neal explained that his committee sought the tax returns to ensure that federal tax laws were being applied to Trump fairly and without undue influence from him as president.
"The IRS has a policy of performing mandatory audits on all sitting presidents and vice presidents," Neal wrote. "But neither Congress nor the public knows anything about the scope of those audits and whether the president can exert undue influence on the IRS to affect his or her tax treatment."
In response, Trump counter-sued the House Ways and Means Committee in July 2019. His lawyer stated that the committee lacked "a legitimate legislative purpose" in obtaining Trump's returns and sought only to do so to "discriminate and retaliate against President Trump for his speech and politics" as a form of "political retribution" and "presidential harassment."
"President Trump was thus forced to bring this lawsuit to safeguard his legal rights," Trump's lawyer, Jay Sekulow, said in a statement.
Trump's tax returns have generated much controversy and political heat ever since he refused to release them during his candidacy in the 2016 presidential elections, making him the first presidential nominee for a major party in the past four decades to refuse to do so. He claimed he couldn't hand them over because he was being audited, but journalist Kurt Eichenwald called the excuse "bogus."
Newsweek contacted Trump's office for comment.