Trump Appointees Barred From Lobbying Own Agencies for Five Years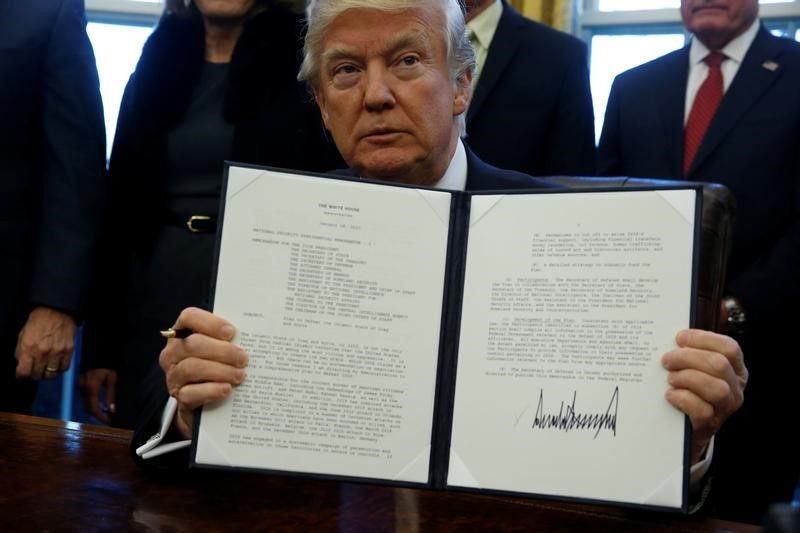 President Donald Trump on Saturday put restrictions on the kind of lucrative lobbying gigs his White House aides and other administration officials can accept after they leave government.
Trump, a Republican businessman whose campaign was based in part on getting rid of Washington insiders, had pledged during last year's election campaign to "drain the swamp" of political practices that he said made politicians beholden to business interests.
On his executive order making good on that pledge, Trump said his appointees would agree to refrain from lobbying their own agency for five years after leaving, and would not lobby any government appointee for two years.
Trump's order also requires his officials to agree to a lifetime ban on working on behalf of foreign governments or foreign political parties.
Trump himself has come under pressure to distance himself from his business interests, and put his sons in charge of his company, which owns hotels, golf courses and other real estate around the world. Ethics watchdogs have said the arrangement does not prevent conflicts of interest.