Obama More Popular Than Trump After First Year, No Matter What President Tweets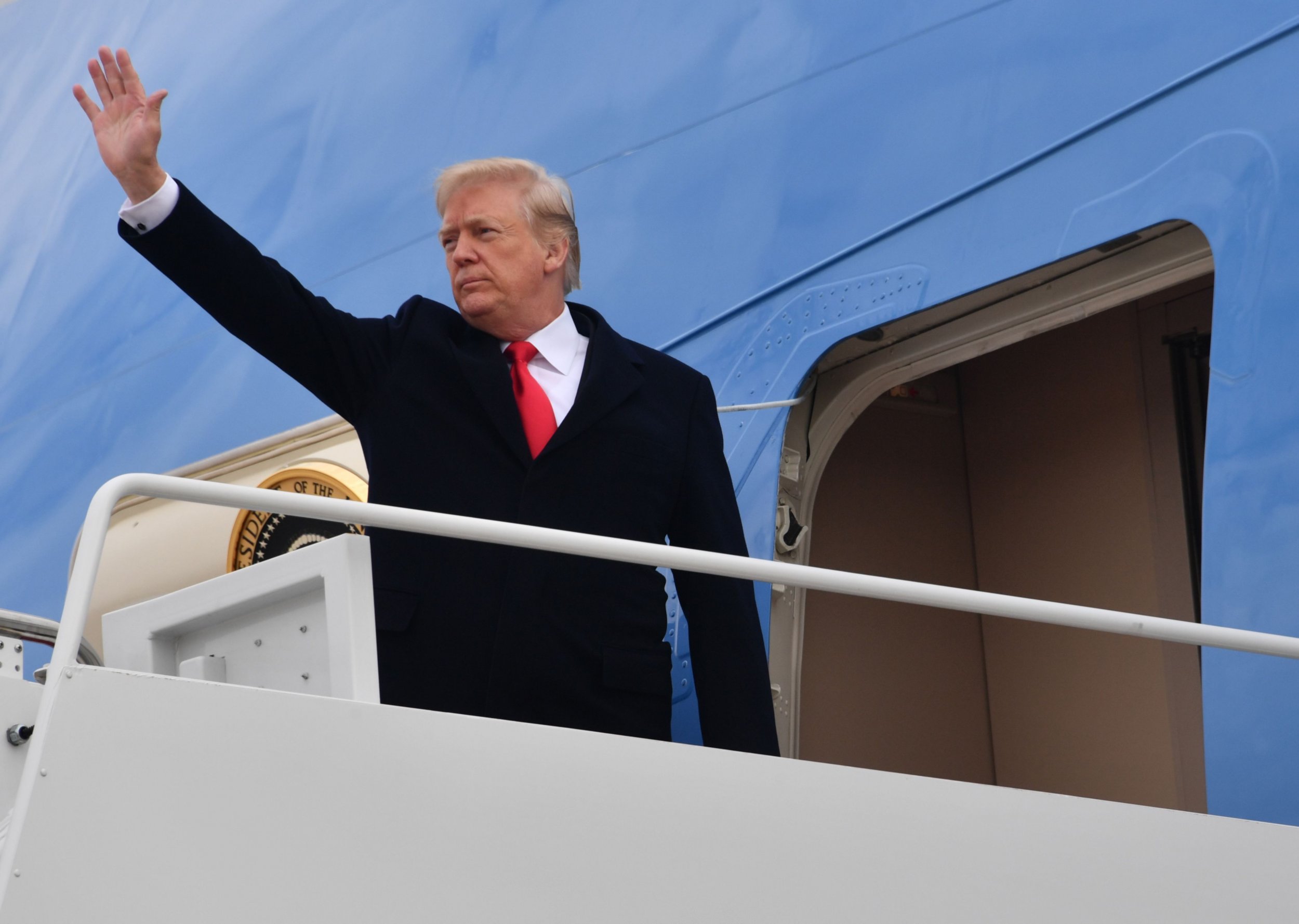 President Donald Trump, while railing against the media's "negative" coverage of his administration and the "Russia hoax!," incorrectly claimed Friday that his approval rating after nearly a year in office was equal to his predecessor, Barack Obama.
"While the Fake News loves to talk about my so-called low approval rating, @foxandfriends just showed that my rating on Dec. 28, 2017, was approximately the same as President Obama on Dec. 28, 2009, which was 47%...and this despite massive negative Trump coverage & Russia hoax!" Trump tweeted Friday morning.
However, FiveThirtyEight blog's composite of approval rating polls shows Obama was well ahead of Trump after almost a year in the White House. Obama had an average approval rating of 49.6 percent through 343 days while Trump came in at 37.7 percent.
And the difference between Trump and Obama's net approval – the difference between approval and disapproval ratings – was a whopping 24.5 percentage points.
As of Friday, Trump's average approval rating was 37.7 percent with a 56.4 percent disapproval rating, according to FiveThirtyEight. And Trump has not seen an average approval rating in the low 40s since April.
The president was perhaps referring to Rasmussen Reports latest poll results on Thursday. The poll, which often has a much higher approval rating for the Republican than other national surveys, showed Trump had a 46 percent approval rating and a 53 percent disapproval rating.
Those numbers also reflected Rasmussen's figures of Obama at the end of his first year in office, 2009. Notably, Obama entered office with an approval rating in the low- to mid-60s and saw it spiral downward over the next 12 months before rallying in 2010.
Trump tweeted out Rasmussen's results Thursday with his campaign slogan: "Together, we are MAKING AMERICA GREAT AGAIN!"
Trump's low approval ratings have dogged him throughout his first year in Washington and he's repeatedly accused mainstream media outlets of "bias" for not highlighting his administration's accomplishments. The president's ratings cratered and remained in the low- to mid-30s after the firing of FBI director James Comey.
Still, besides Rasmussen, other national polls have recently shown a decent uptick in Trump's approval rating. The results from six out of the 11 polls released this month reflected an approval rating of 41 percent or higher for Trump, according to RealClear Politics national average. Trump's currently tracking at a 39.4 percent average approval rating with 56.3 percent of respondents disapproving.