Trump's Approval Rating Is Finally Going Up Thanks to the Economy—but Not by Much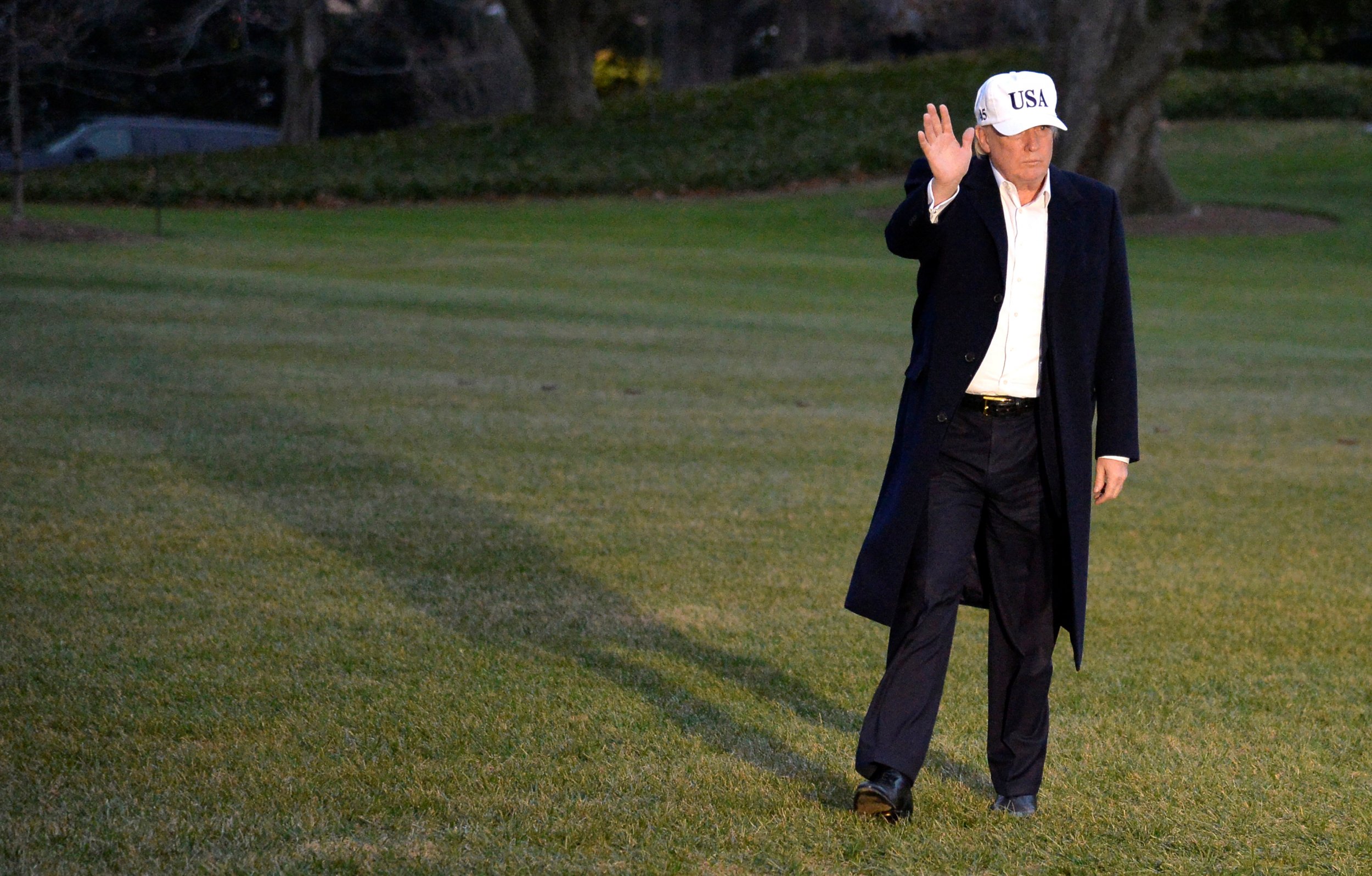 Americans are starting to feel better about two things: the economy and, by extension, President Donald Trump.
The Republican's approval rating climbed to 42 percent, a four-point increase from the same poll's results from September, a rise that's buoyed by growing confidence that the economy will improve in 2018.
The CNBC All-American Economic Survey released Monday morning also showed 49 percent disapprove of Trump, dropping his "net negative rating"—the difference between his approval and disapproval ratings—to 7 percent. That's half of what it was this summer.
The stronger approval rating counters other national polls. Most—including Gallup, Pew Research and Reuters/Ipsos—have tracked Trump's approval rating in the mid-to-low 30s. And RealClear Politics has an average of 37.9 percent approval and a 57.1 percent disapproval.
Nevertheless, the president's increased approval could be tied to Americans' improved sentiment toward the economy. CNBC found 51 percent believed the economy was "good or excellent," the highest such percentage in 11 years.
And 41 percent expect the economy to improve in 2018, which neared a record in the survey, according to CNBC.
The bullish and surging U.S. stock market, as well as the 4 percent unemployment rate, have each been rallying cries for Trump despite several failed campaign promises since taking office.
But the improved rating also comes as Republicans and Trump attempt to overhaul the tax code, an effort the billionaire has said can only further help the economy and create more jobs.
A vote on the bill, which Republicans hope to slap on Trump's desk before Christmas, is expected sometime this week. While the GOP and the Trump administration have claimed the first major re-haul of the tax code in more than 30 years can benefit lower- and middle-income families and individuals, the measure has proven widely unpopular among the public.
Some top Republicans stated Sunday a vote could happen Tuesday.
Earlier this month, a USA Today and Suffolk University Poll found only 32 percent of respondents supported the tax bill, compared to 48 percent who are against it altogether. Furthermore, 53 percent think they will not end up paying less in taxes and that the measure won't help the economy, two talking points President Trump often championed.
Still, Republicans must also find a way to pass a budget bill and require the votes of Democrats in the Senate in order to do so, according to The Washington Post. That effort could hinge on how the tax bill plays out.
The new CNBC poll drew its results from 800 adults across the country between December 10 and 13. The margin of error was 3.5 percent.