Trump's Approval Rating Three Times Lower Than Putin's Among Policy Experts, Poll Shows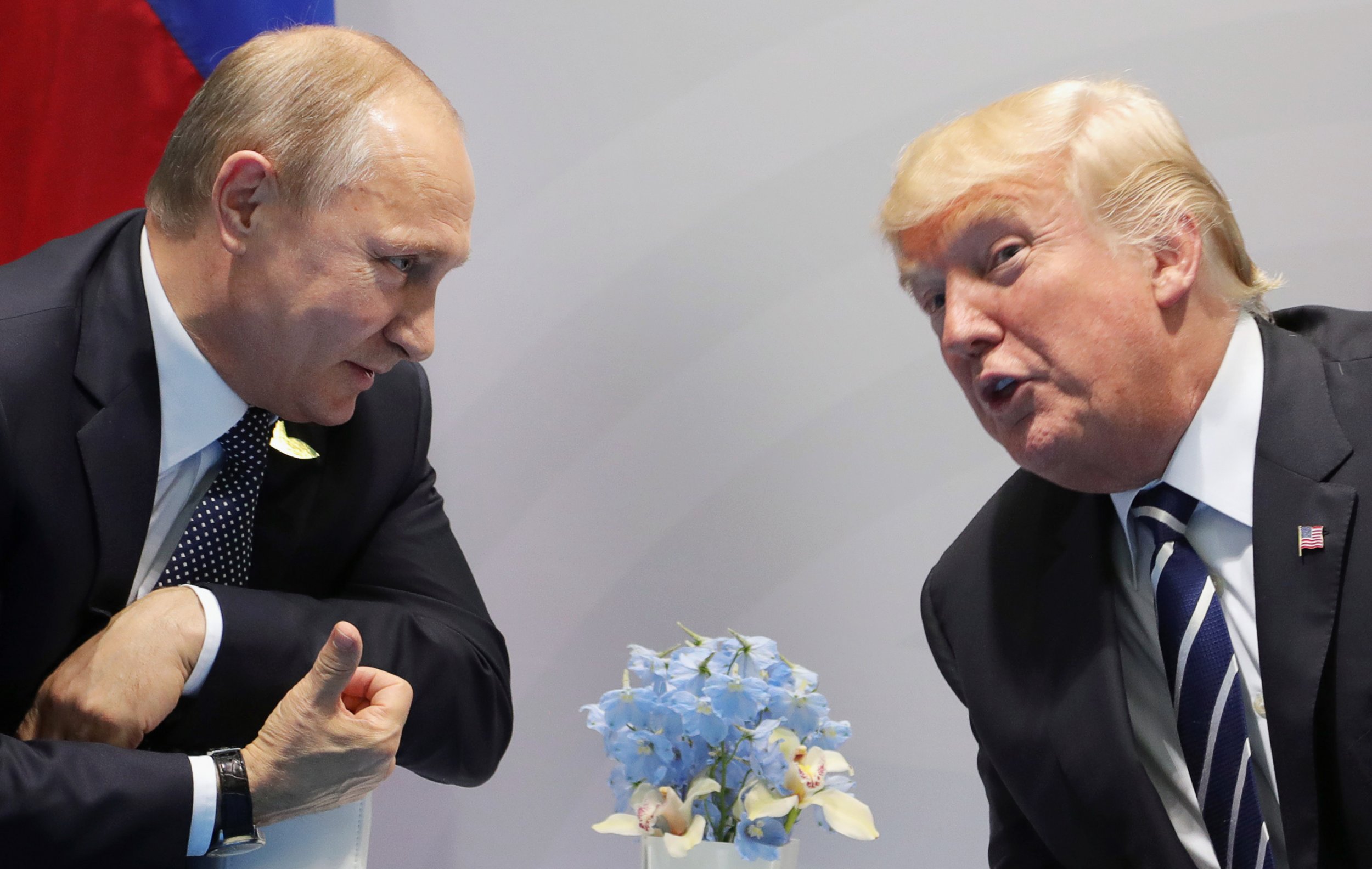 Foreign policy experts trust Russian President Vladimir Putin more than three times as much as they do President Donald Trump, but not nearly as much they do German Chancellor Angela Merkel, according to a recent poll.
Pew Research Center on Tuesday published the results of a transatlantic survey conducted among those invited to the 2017 Brussels Forum, hosted in March by the German Marshall Forum, and among alumni of the German Marshall Fund's fellowship and educational programs, as well as the general public. Questions revolved around individuals' views on democracy and leadership, particularly that of Trump, and found exceptionally poor confidence in the Republican leader from experts in the U.S. and Europe.
Related: Biggest problems in the world are ISIS and climate change, poll finds
"Across Europe and North America, foreign policy experts express little confidence in the world leadership of U.S. President Donald Trump. Just 12% say they have a lot (1%) or some (11%) confidence in Trump to do the right thing regarding world affairs," a report accompanying the data read.
"Russian President Vladimir Putin inspires somewhat more trust among experts. Nearly four-in-ten foreign policy experts (39%) say they have at least some confidence in Putin's handling of world affairs," it added.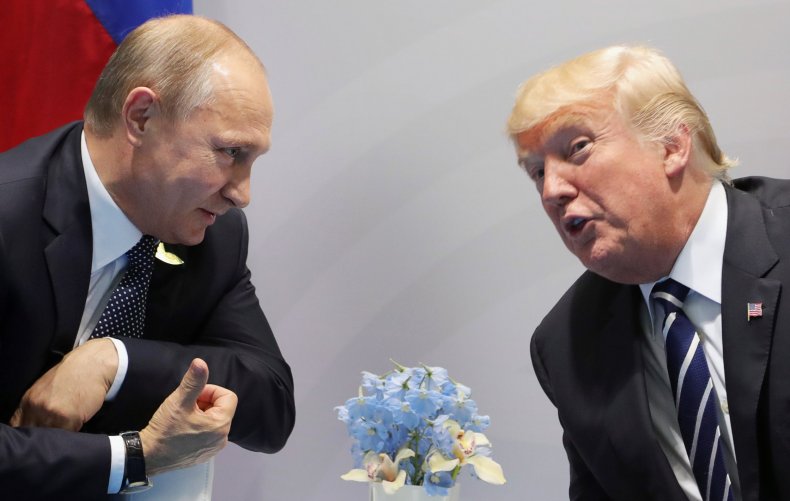 Among the public, Trump fared slightly better than his Russian counterpart, beating him 21 percent to 19 percent. Feelings about two of the world's most powerful men, however, paled in comparison to those about German Chancellor Angela Merkel, who has criticized Trump and Putin's leadership styles in the past. Merkel received 93 percent of foreign policy experts' confidence and 61 percent from the public.
Despite being elected almost exactly a year ago as a close political ally of Putin, Trump has adopted a number of stances opposed to those of his Russian counterpart since being sworn into office in January. Ongoing fallout from U.S. allegations that Russia interfered in the 2016 presidential election in Trump's favor forced the billionaire real estate magnate-turned-president to distance himself from Moscow.
Trump's increased support for the Western military alliance NATO and his condemnation of Russian actions in Syria contradicted earlier positions adopted on the campaign trail. As Moscow-backed Syrian President Bashar al-Assad and his armed forces regained control over most of the territory taken by rebels and jihadis follow a 2011 uprising, however, the U.S. has increasingly coordinated with Russia in their parallel yet separate campaigns against the Islamic State militant group (ISIS) in Syria.
Russia's campaign in Syria has brought it closer to fellow Assad ally Iran, an increasingly influential power in the region, and ushered in talks with nearly every regional player, including Lebanon, Iraq, Israel, Saudi Arabia and Turkey. Russia has also entered into talks with U.S.-backed Syrian Kurdish militias, which are fighting for greater autonomy from the Syrian government. These Kurdish fighters, however, also oppose Arab rebel groups once backed by the U.S. and now supported by Turkey.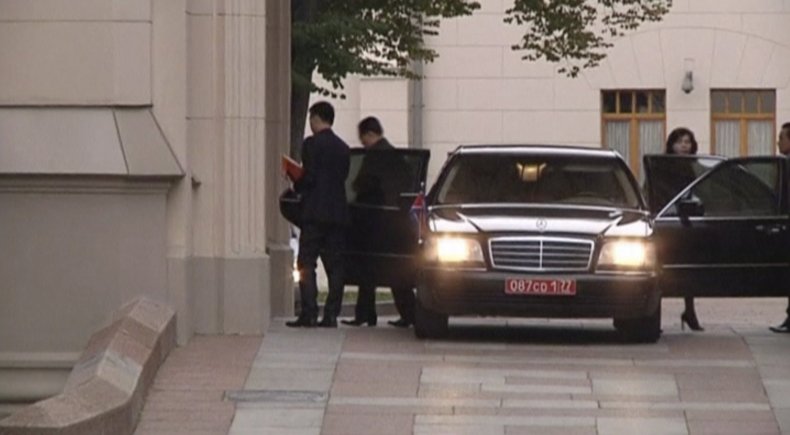 Moscow announced Friday that Kremlin officials were working on setting up a second meeting between Trump and Putin. The two heads of state met for the first time during July's G20 summit in Germany, and their next encounter may reportedly occur next week in Vietnam, during Trump's first presidential tour of Asia.
North Korea is anticipated to be at the top of the agenda for Trump and Putin's next meeting. Both the U.S. and Russia reject North Korea's self-proclaimed right to develop nuclear weapons, which Pyongyang has argued is necessary to deter its enemies from invading, but Trump's especially hardline stance has raised concern among U.S. allies and rivals.
After months of exchanging heated threats of military action with North Korean supreme leader Kim Jong Un and his government, Trump took a more muted tone Tuesday during a tour of South Korea, urging his rival to "make a deal," the country's official Yonhap News Agency reported.