Donald Trump's Approval Rating Will Decide Whether GOP Keeps Control of House in Midterms, Says Leading Republican
Republican leader Kevin McCarthy says that whether the GOP keeps control of the House of Representatives after the midterm elections depends on Donald Trump's approval rating.
McCarthy predicts that although House Republicans are likely to lose many seats this November in what some experts have predicted to be a blue wave election, the party may be able to hold on to a narrow majority if Trump's approval rating stays relatively high.
McCarthy says that if the president can stay at a 43 percent approval rating, Republicans have a chance to keep their majority in the House, according to a New York Times report.
"It's week by week of where the weather is at — and it's ever changing," the lawmaker said about the political climate throughout the country. "Let's just hope it's a sunny day on Election Day."
Republican leaders are now trying to shift the focus of their midterm campaigns away from Trump and toward the possible consequences of a Democratic majority in the House and Senate. Topping the list of their concerns is the possibility that Democrats, if armed with control of Congress, will seek to impeach Trump.
"It's just going to be chaos" if Democrats win a majority, McCarthy said.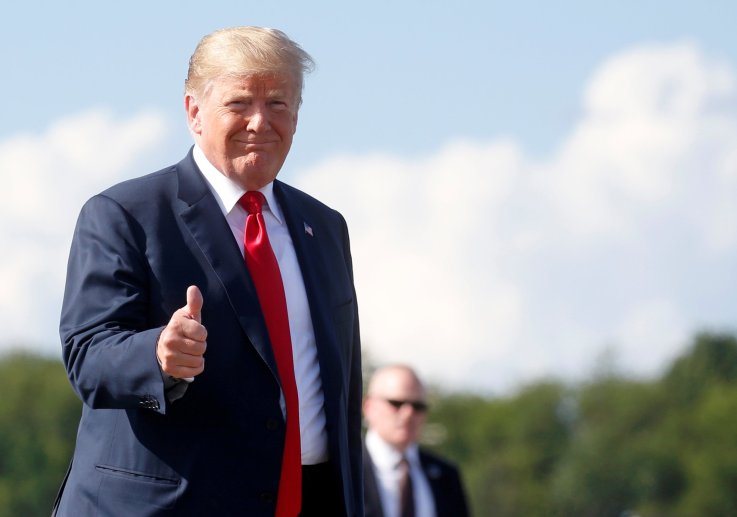 Two new polls show Trump's approval rating has fallen below 40 percent. A CNN survey released on Monday found the president's approval had dropped from 42 percent to 38 percent in the month of August. Another poll by Quinnipiac University also found Trump's approval rating to be at 38 percent.
The Quinnipiac poll also found that over half of Americans believe Trump is not fit to serve as president. Sixty-five percent also said that the president is not "level-headed" and over 40 percent say he is not mentally stable.
But Trump has remained confident, repeatedly saying that his administration is doing a great job and that no one will be able to seriously challenge him during his re-election campaign in 2020. He has also accused Democrats of lying and downplaying his success in the White House.
"The Dems have tried every trick in the playbook-call me everything under the sun. But if I'm all of those terrible things, how come I beat them so badly, 306-223? Maybe they're just not very good! The fact is they are going CRAZY only because they know they can't beat me in 2020!," Trump tweeted last week.
Donald Trump's Approval Rating Will Decide Whether GOP Keeps Control of House in Midterms, Says Leading Republican | U.S.