Polls Show Trump's Approval Rating Rose Enough That's He's No Longer the Least Popular President Ever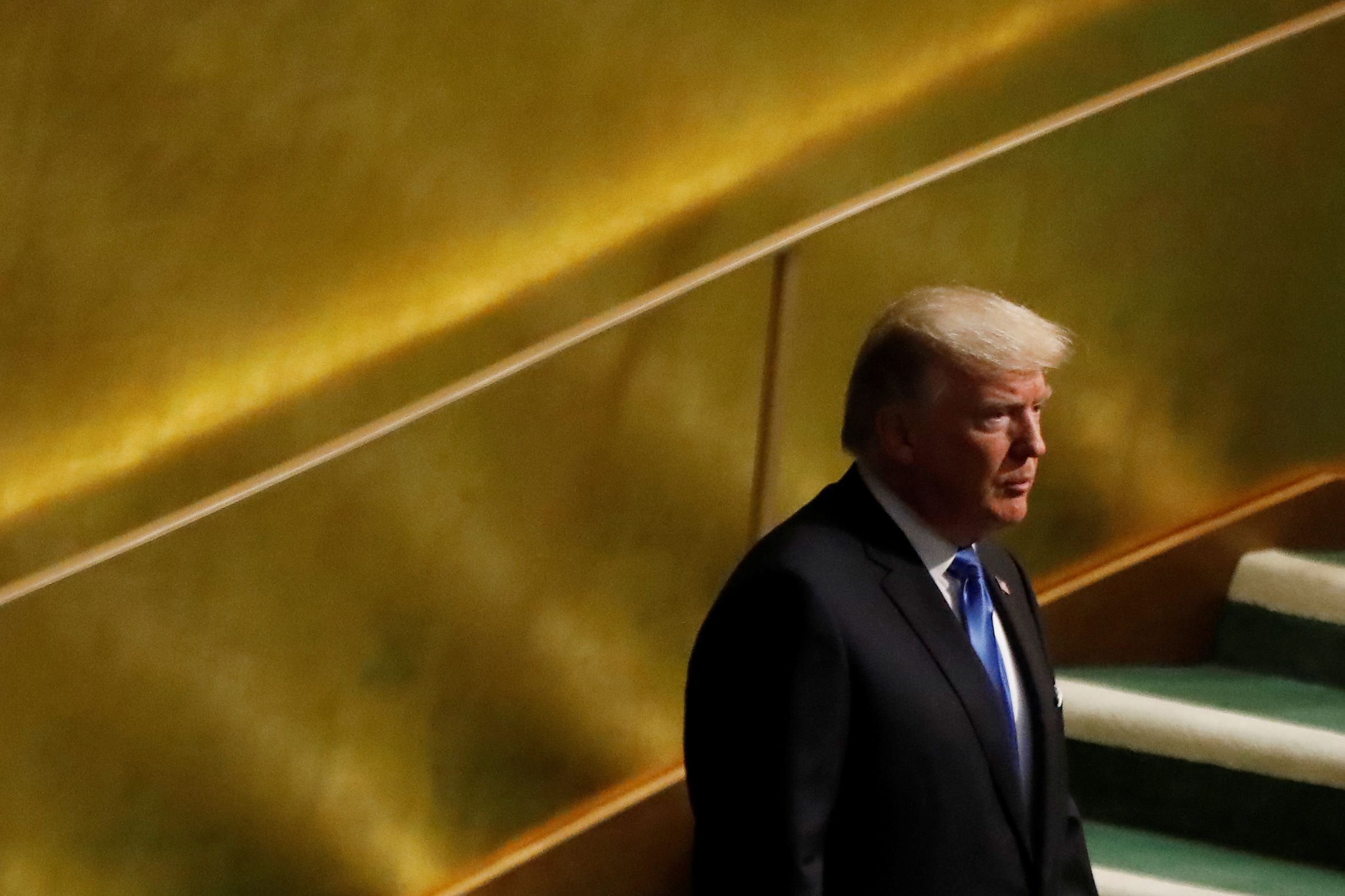 It took nearly a month, well-received responses (thus far) to two major hurricanes and a show of bipartisanship, but it appears President Donald Trump's approval rating has rebounded following his "both sides" comments on the Charlottesville, Virginia, protests.
The president's approval rating shot back up to 43 percent, according to Politico/Morning Consult's latest poll, released Wednesday, and several other major polls found Trump had largely improved across the board. Numerous polls had his approval rating ranging from as low as 34 to about 38 percent throughout August and most of September.
Polls earlier this month showed a slight rise, but Trump still had to climb back from historic lows during the second quarter of his first year.
The report also showed Trump's approval rating rose to 38 percent in Gallup's daily tracking poll, and the RealClearPolitics average improved by 2.5 percentage points to 40 percent.
Furthermore, despite losing some support from Republican voters, Trump climbed back up to 50 percent approval from GOP members after hitting 73 percent.
It's possible Trump will see an even bigger boost of support from Republicans following his speech at the U.N. General Assembly Tuesday, which has received significant praise from conservatives for its calls to reform the international body.
And independents have also moved over to Trump's camp, reaching 40 percent after sitting at 35 percent. However, the new poll did show Democrats are still firmly against Trump.
"Trump's post-Charlottesville plunge proved to be short-lived, and his approval has stabilized," Morning Consult Chief Research Officer Kyle Dropp said. "A key driver of this movement appears to be independents. Immediately after Charlottesville, 35 percent of independent voters approved of Trump, and 58 percent disapproved."
Politico/Morning Consult's poll was conducted from September 14 to 17, the days immediately following Trump's reported deal with top Democratic leaders Nancy Pelosi and Chuck Schumer over the Deferred Action for Childhood Arrivals program, or DACA.
Though there was some back-and-forth about whether a deal actually existed or not, Trump's attempt to reach across the aisle on such a controversial issue as immigration may be credited for his rise in approval polls. The president initially had Attorney General Jeff Sessions announce the end of DACA earlier this month, but he later tweeted that if Congress could not work something out, he would revisit the issue.
Stemming illegal immigration was a major pillar of Trump's campaign and a promise to his base, but across the country, polls have shown that protecting the so-called Dreamers, who were brought to the U.S. illegally as children, is quite popular.
Almost two-thirds of Americans, or 64 percent, supported DACA, compared with 30 percent who were against the program, an NBC News/Survey Monkey poll showed on August 31. The poll also found that 71 percent supported finding a way for undocumented immigrants working in the country to obtain legal status.