Trump's Approval Rating Much Higher When People Don't Have to Voice Support to a Human Being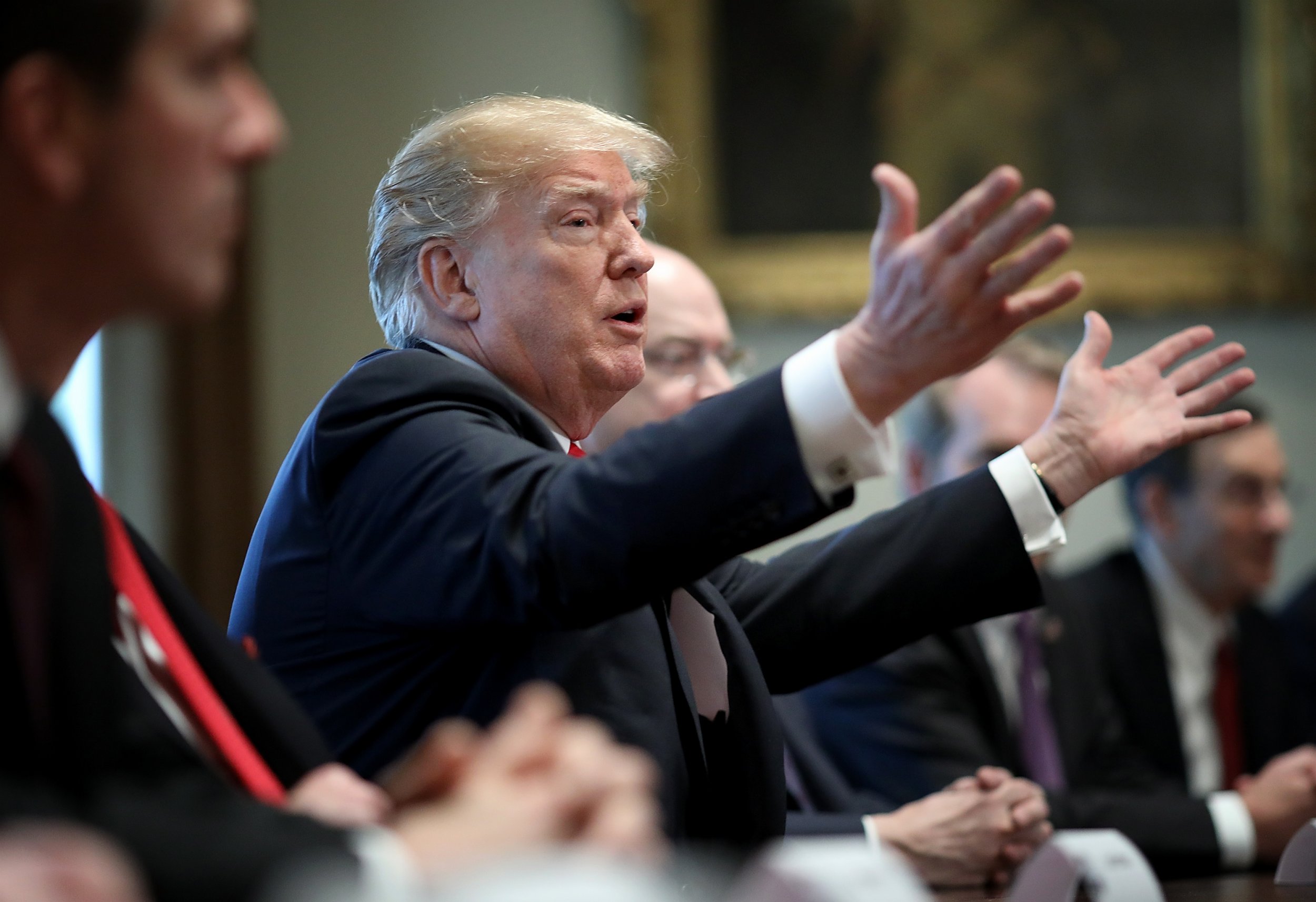 President Donald Trump's approval rating varies depending on how a survey was given to a respondent, with computer-voiced polling resulting in higher approval numbers for the Republican and live phone surveys being much lower, according to data collected by one polling expert.
Charles Franklin, a former political science professor at the University of Wisconsin-Madison and director of the Marquette Law School Poll, explained and broke down the results from national polls and showed the stark results when comparing how the surveys were conducted.
Franklin said "house effects," which reflect pollsters' propensity to favor one party over another, have affected approval ratings. Overall, Trump's approval tracks much higher on interactive voice response or IVR calls that involve an automated interview or even a few clicks on a computer online.
"We have always known that house effects, due to methodology, sampled population, question-wording, weighting etc etc are part of surveys, and these can be taken into account. Likewise, with mode effects—the method by which data are gathered," Franklin wrote Sunday on Medium.
Franklin continued: "In polling on Trump, live phone polls (which include cell phones) have consistently given lower approval ratings than have internet-based surveys which in turn have been lower than IVR (robo [calls]) which now usually include an internet component to compensate for lack of cells."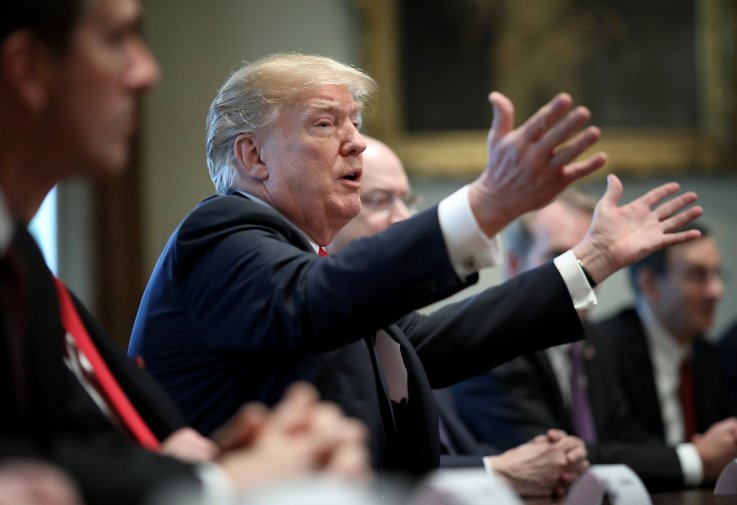 He cites surveys like those from CNN, which has traditionally shown poorer approval and stronger disapproval numbers for Trump and uses live phone calls to conduct their surveys. Franklin's data shows Trump's ratings have tended to be higher in online polls and are much stronger in IVR polls.
Overall, Trump averaged an approval rating of 38.2 percent in live phone polls (ABC, CNN, Marist and others), 42.4 percent in online surveys (Reuters, Morning Consult) and 48.7 percent in IVR/online polls (Rasmussen Reports, Public Policy Polling), Franklin found in averages of poll data released late last week.
Franklin's theory could certainly help explain Trump's higher approval numbers in polls conducted by Rasmussen Reports. Between Monday and Wednesday, Rasmussen found Trump to have a 49 percent approval rating compared to 50 percent who disapproved. At the same time, CNN found his approval rating among Americans stood at 39 percent, while Reuters had it at 40 percent.
Rasmussen's methodology relies on a computer asking a poll question the same way, every time, so as not to have potential human bias affect respondents' answers.
Trump's Approval Rating Much Higher When People Don't Have to Voice Support to a Human Being | U.S.