Donald Trump's New Approval Rating Low But Almost Same as Reagan, Clinton and Carter's at Same Time in Presidency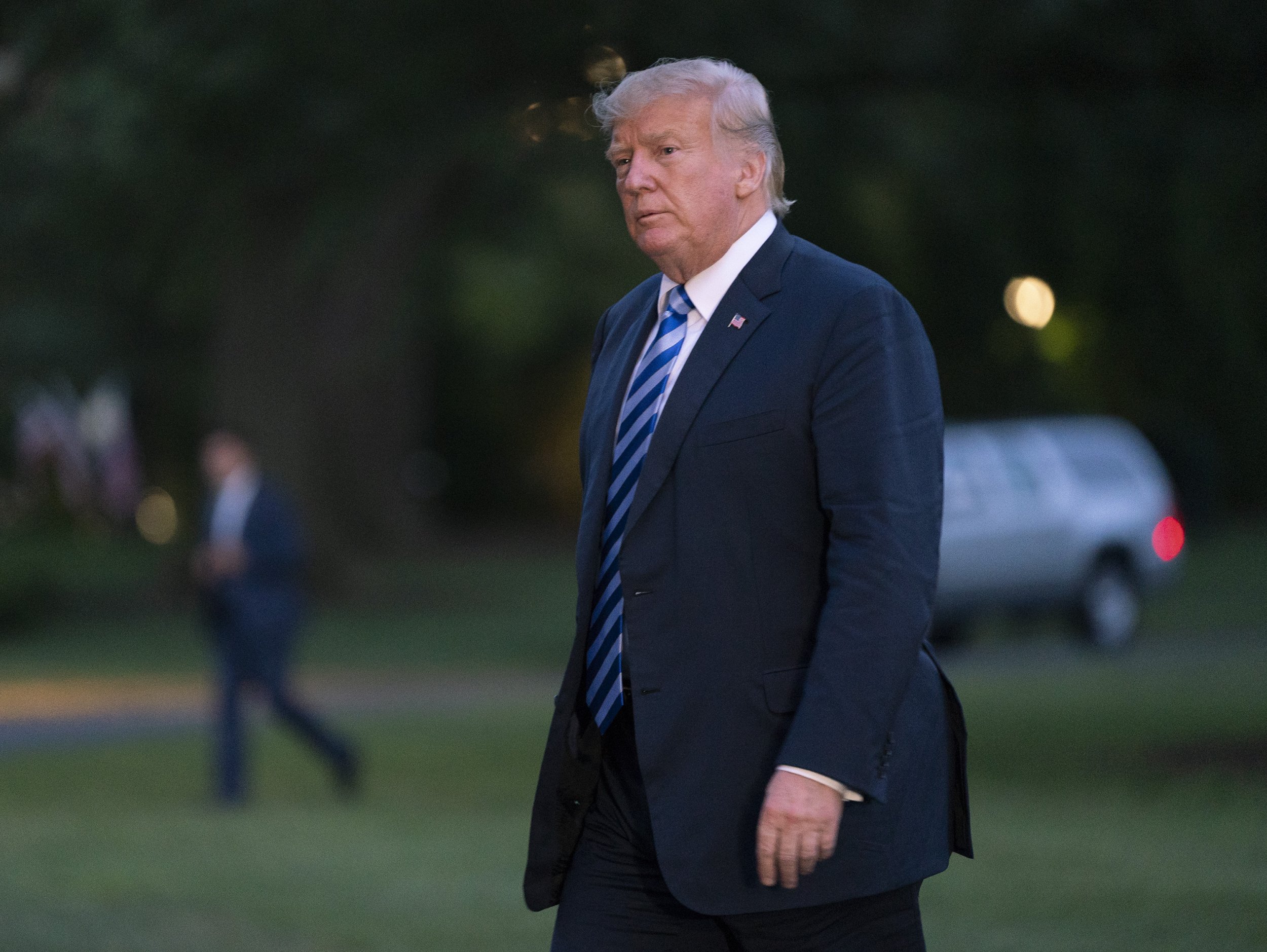 A recent poll this week showed President Donald Trump earned a 39 percent approval rating but the current commander-in-chief's poor showing was quite similar to that of former Presidents Bill Clinton, Ronald Reagan and Jimmy Carter at roughly the same times as their administrations.
Trump has seen his average approval rating remain in the low to mid-40s for much of 2018, but the poll results Gallup released Sunday showed a 39 percent approval rating with 56 percent disapproving of the president.
The same poll a week earlier had shown a 41 percent approval rating for Trump, and RealClear Politics's average of other major polls conducted this month reflected a median 43.3 percent approval rating compared to a 52.2 percent disapproval rating.
Trump has taken serious flak from his detractors for poor approval ratings throughout his over 18 months in office, but several of his recent predecessors found it difficult to receive praise from their constituents around the country.
Gallup's latest approval rating of Trump came at the 569-day mark in his first term, and Clinton, Reagan and Carter each had similarly poor ratings as Trump.
At day 573 of Clinton's first term, he registered an equal 39 percent approval rating and received the same rating at the 595-day mark. Clinton did not see his approval rating climb back into and at a minimum remain in the 40s until the middle of September 1994, according to Gallup's historical figures.
Reagan, from whom Trump borrowed the "Make America Great Again" mantra, also experienced serious disapproval from the country during his first term. The Republican entered office with a 51 percent approval rating but saw a steady decline throughout his first year, and later earned consecutive 41 percent approval rating between late July and the middle of August of 1982. Reagan would eventually bottom out at 35 percent in January 1983 until he surged ahead and claimed re-election in 1984.
Carter, one of just a handful of presidents to serve only one term and fail to gain re-election, picked up equal approval scores as Trump. In early August of 1978, the former Georgia governor had a 39 percent approval rating and only improved to 40 percent in the same month.
President Barack Obama, whom Trump has frequently attacked both in office and on the campaign trail, received approval ratings of 45 and 44 percent at around the same point as Trump in his first term.