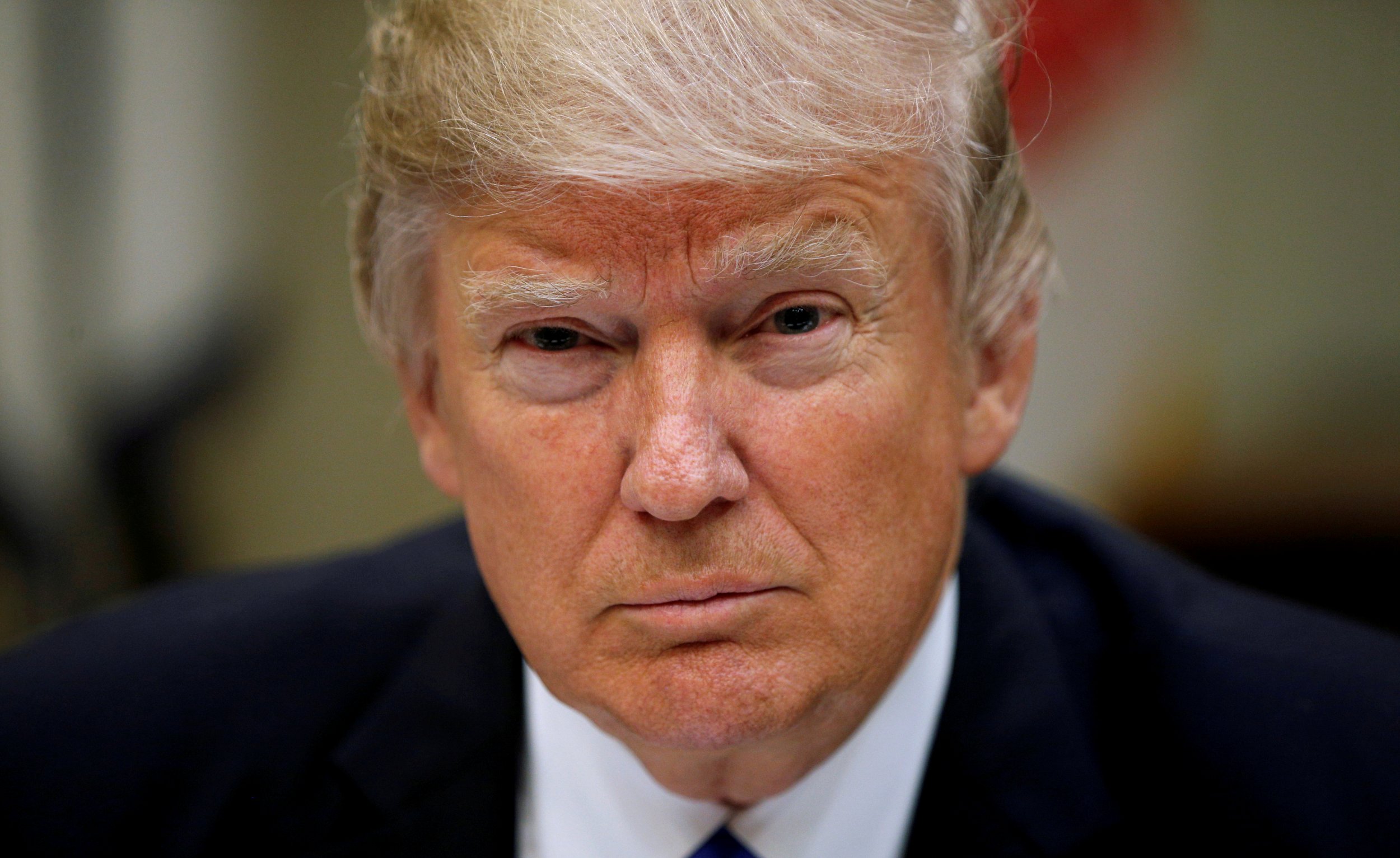 The kids are not all right with President Donald Trump.
A poll released Tuesday by the Institute of Politics at Harvard University's Kennedy School found that just 32 percent of Americans between the ages of 18 and 29 said they approved of Trump's job performance so far. About 40 percent said they'd give Trump an "F" grade on his first 100 days. And regardless of party affiliation, many don't think his use of Twitter is appropriate.
"While we spend a lot of time talking about what divides us, younger millennials are seeking leaders who will unite us," polling director John Della Volpe said in a news release. "This is both good government and good politics, and it is the overarching message from our last year of polling, town meetings and conversations with millennials from across the country."
The survey, which included responses from about 2,650 18- to 29-year-olds, found that young voters scored Trump's job performance lower than the general public. According to Gallup, which bases its daily ratings on interviews with 1,500 adults, his approval rating is 40 percent.
Even when the Harvard poll broke down the issues, young people were unimpressed by Trump. Just a third of respondents said they approved of his handling of the Islamic State group, and 37 percent said he was properly dealing with the economy.
However, if you've been following millennial politics, this stance may not come as a surprise. While only about 37 percent of young voters last year claimed to identify as Democrats, about 55 percent of young people who voted last November supported Democratic candidate Hillary Clinton, according to the Center for Information and Research on Civic Learning and Engagement at Tufts University. Trump lost the youth vote but, of course, won the presidency anyway.
"He also drew significant support from young people whose ideas and concerns tracked closely with the key themes of his campaign: the state of the country, an interest in stronger immigration controls and a perceived untrustworthiness of his opponent," the center wrote in its recap of the 2016 general election.
Subsequent surveys haven't been kind to the commander-in-chief. A GenForward poll released last month, for example, found that 57 percent of young Americans believed Trump's presidency was illegitimate.
The Harvard poll results out Tuesday also show he's lagging behind predecessor Barack Obama. The institute, which releases poll data periodically, found that young Americans' approval of Obama hovered between 41 percent and 58 percent throughout his time in office.