Is Trump Losing Republican Support? Latest Approval Ratings Show Drop From GOP Members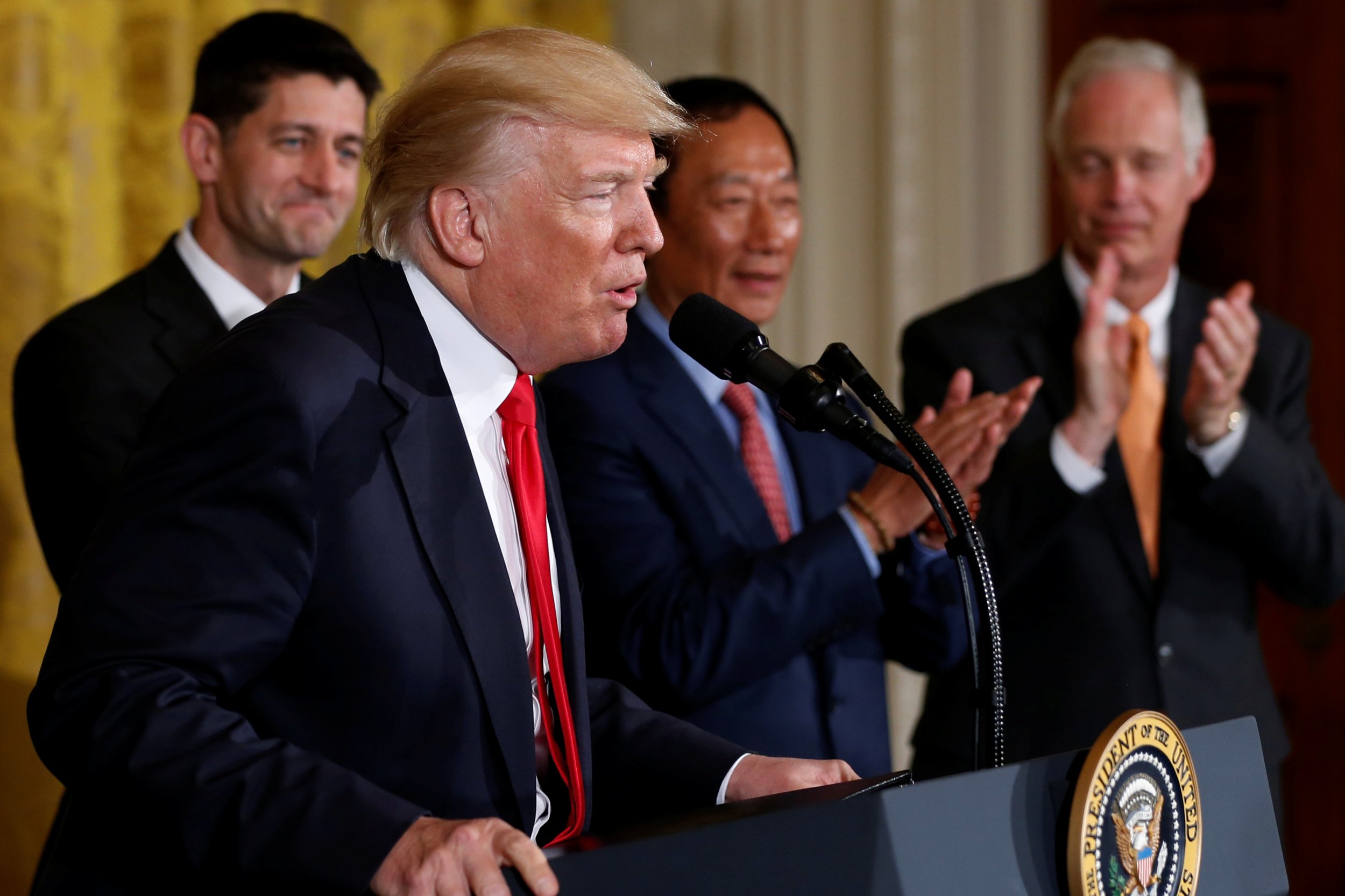 President Donald Trump, in the middle of a whirlwind week involving the Republican Party's infighting over repealing and/or replacing Obamacare, as well as a public feud with Attorney General Jeff Sessions, saw his overall approval ratings and support from GOP party members decline in a poll released Wednesday.
Only just over a third (35.1 percent) of those polled by Reuters approved of Trump's work in office, with more than half (58.1 percent) disapproving and 4.2 percent expressing "mixed feelings" in the five-day rolling poll. Reuters' latest results suggest that those who had mixed feelings about Trump have instead moved into the disapproval category. Earlier this week, 8 percent of respondents garnered mixed feelings compared to a 55.7 percent disapproval rating and a 36.3 percent approval.
The poll also showed a recent steady decline of support from Republicans, who, despite Trump's actions on social media and major legislative inaction, have been staunch supporters during the first six months of his presidency.
On July 15, the billionaire had a 79.9 percent approval rating from GOP members, with 17.3 percent disapproving and 2.7 percent registering mixed feelings. But over the next nine days, Republican support dropped by 6 points to 73.9 percent approving, those who had mixed feelings now disapproved, and the disapproval rating rose to 23 percent.
This represents a new low for Trump among Republicans, who previously registered a 74.3 percent approval during the week of May 14, a controversy-laden time for Trump in the days following his abrupt dismissal of FBI director James Comey because of the Russia investigation.
The public prodding and poking of Sessions—a popular hardline conservative and former Alabama senator with allies in Congress and among the GOP's law-and-order base—could be a reason for Trump's decline within his own party.
In a series of tweets this week, Trump labeled Sessions "beleaguered" and asked why the attorney general hadn't focused an investigation on Democrat Hillary Clinton's email scandal. Trump is said to be incensed by Sessions' decision to recuse himself from any probe into his campaign's alleged collusion with the Russian government during last year's election, which in turn led Trump's No. 2, Deputy Attorney General Rod Rosenstein to appoint former FBI director Robert Mueller special counsel for the investigation.
Gallup's latest poll, taken between July 23 and July 25, also released Wednesday, showed Trump's approval rating to be somewhat higher at 37 percent, compared to 58 percent disapproval.