Donald Trump's Approval Rating Falls for Third Straight Month in Previously Favorable Poll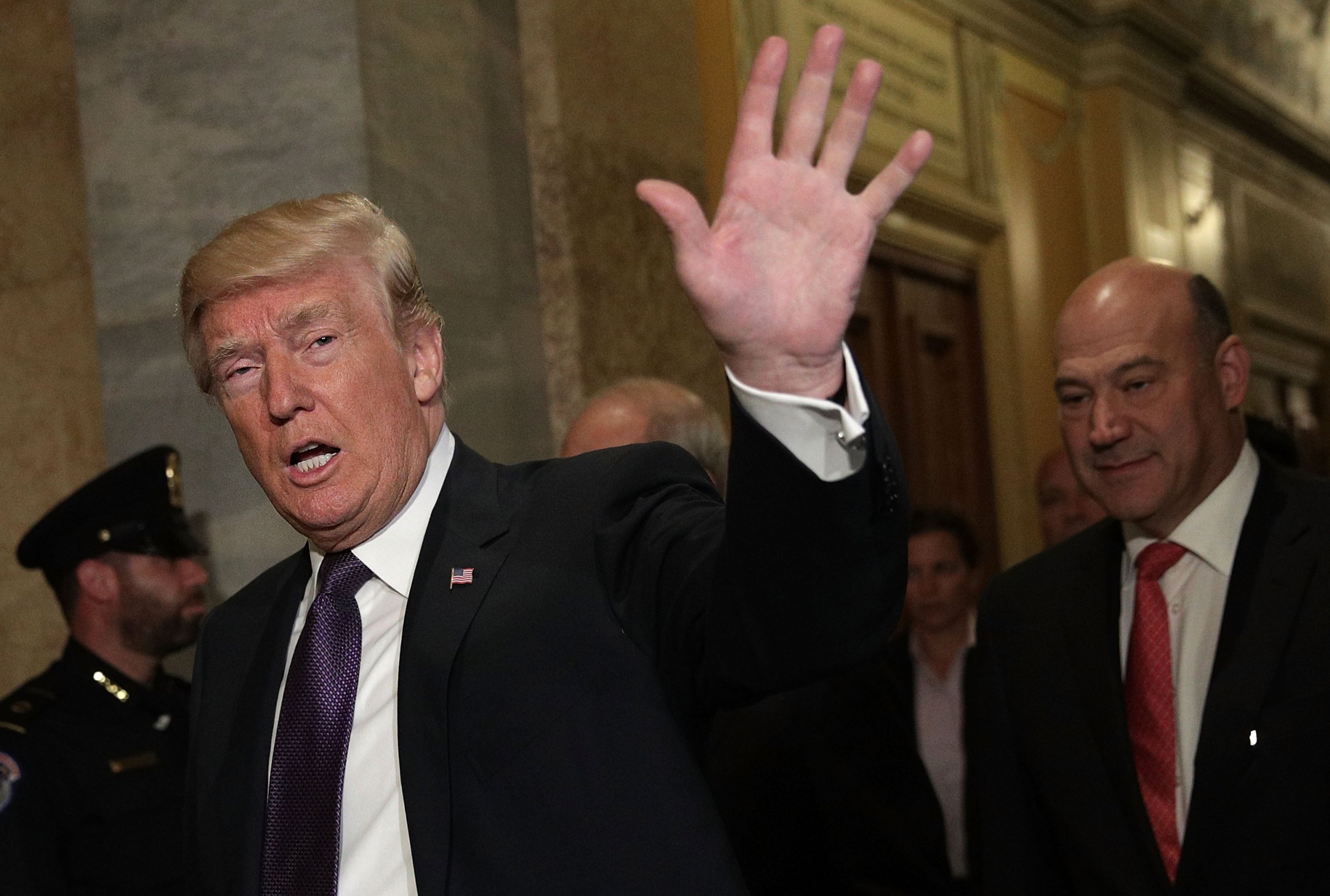 President Donald Trump's approval rating dropped dramatically over the past three months in a poll that previously showed a much higher rating than seen in other widely regarded national surveys.
On the heels of Trump's return from Asia, The Hill reported Friday that the Republican's approval rating fell to 41 percent this month from 42 percent in October and 45 percent in September in the Harvard CAPS/Harris Poll. His disapproval rating was 59 percent in the latest poll.
Nevertheless, Republicans and those who voted for Trump last year are still standing behind the president. Trump drew a 79 percent approval rating among Republicans and 86 percent among his voters.
"Despite a strong trip, President Trump's ratings remain at a low point for his presidency," Harvard CAPS/Harris Co-Director Mark Penn said in a statement. "He is holding his base, but the fratricide in the Republican Party puts a ceiling on his support—the Republican Party itself has much lower ratings than Trump, as it has failed to produce for the voters."
Other polls throughout Trump's first year in office have shown historically low approval figures, but the president opted Tuesday to tweet out Rasmussen Reports's recent poll showing a 46 percent rating when others have him below 40. That poll has often shown much higher ratings for the president than others.
Perhaps referencing some kind of positive margin of error in the poll, Trump stated: "One of the most accurate polls last time around. But #FakeNews likes to say we're in the 30's. They are wrong. Some people think numbers could be in the 50's. Together, WE will MAKE AMERICA GREAT AGAIN!"
Other national polls indicate deep-rooted disapproval of the billionaire's work in the White House thus far. The Real Clear Politics average of every major poll shows a 37.9 percent approval rating, compared with a 56.9 percent disapproval figure between October 26 and November 15.
That average included Gallup's running results from earlier this week, at 37 percent approval and 57 percent disapproval. The lowest recent figure was Quinnipiac's 35 percent approval between November 7 and 13, smack in the heart of Trump's 12-day, five-country jaunt to Asia.
Trump could see his numbers rise should the Senate pass the GOP's sweeping tax reform bill, the first of its kind since the late 1980s. The president has been touting the economy's strength since he took office and chastised Democrats Friday for being "obstructionists" on a bill that could be his first significant victory in office.
"If Democrats were not such obstructionists and understood the power of lower taxes, we would be able to get many of their ideas into Bill!" Trump tweeted.