Trump Approves $300 Million Advanced Precision Kill Weapon System Sale To Qatar
The U.S. State Department has given the go-ahead for $300 million in arms sales to Qatar as the country's emir arrives in Washington, DC, for his first meeting with President Donald Trump.
A Defense Security Cooperation Agency press release said the Advanced Precision Kill Weapon Systems (APKWS) II guidance section deal "supports the foreign policy and national security objectives of the United States."
The APKWS II system turns Hydra 70 air-to-surface rockets into laser-guided, precision munitions. The deal will allow 5,000 APKWS IIs to be sold to Qatar and provide all training and technical assistance required for their operation. "The APKWS will provide Qatar with a low-cost precision strike capability, decreasing collateral damage and expanding its options for counterterrorism operations," the statement said.
The Defense Security Cooperation Agency explained that Qatar is considered an "important force for political stability and economic progress in the Persian Gulf," andding, "Our mutual defense interests anchor our relationship."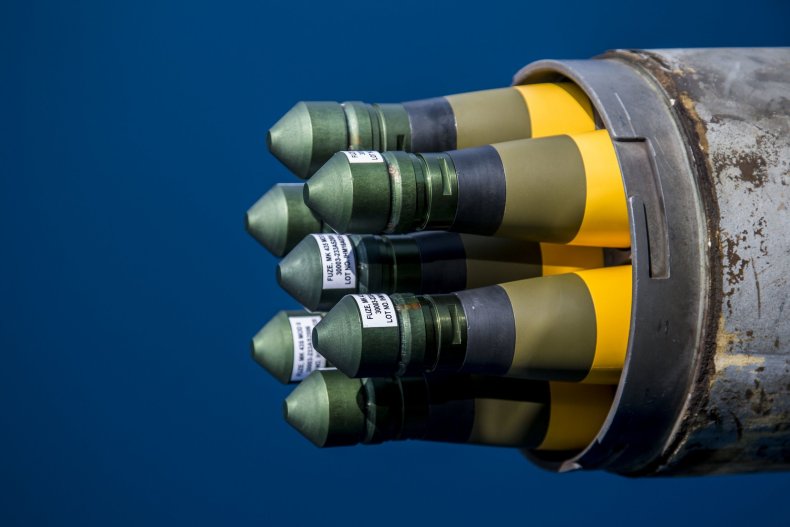 The deal has been approved as Trump prepares to welcome Tamim bin Hamad al-Thani, the emir of Qatar, to the White House as part of his two-day trip to the U.S.
The small, gas-rich country is an important U.S. ally in the Arabian Gulf region, but has been under diplomatic blockade by neighbour Saudi Arabia and its allies—including the UAE, Bahrain and Egypt—since June 2017. The Saudi-led coalition accused Qatar of sponsoring terrorism in the Middle East and breaking a 2014 agreement with the members of the Gulf Cooperation Council. Qatar has denied the accusations.
Qatar hosts the U.S. Al Udeid Air Base, which has become the center of Coalition air operations against ISIS. The base is home to the forward headquarters of U.S. Central Command, and as of June 2017 hosted over 11,000 U.S. and U.S.-led anti-ISIS coalition forces with over 100 operational aircraft.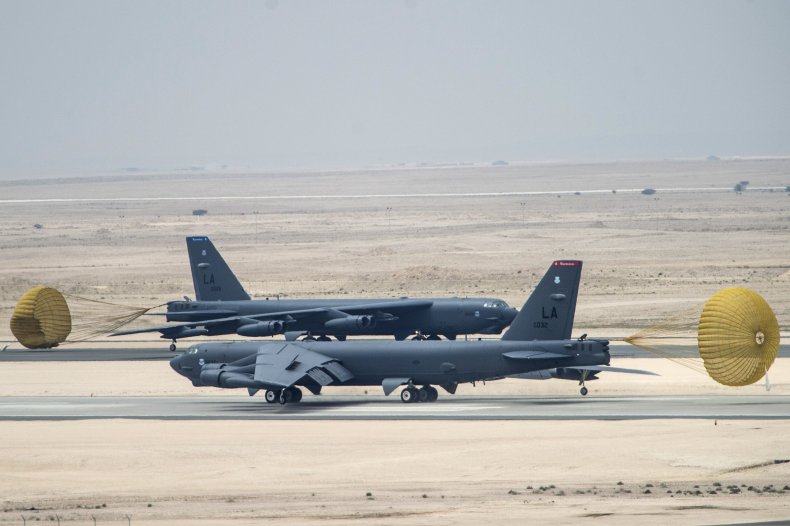 Despite Qatar's strategic value, Trump backed the blockade in a series of June tweets. The president said Saudi Arabia had pointed to Qatar as funders of radical ideology, and said of the blockade, "Perhaps this will be the beginning of the end to horror of terrorism!"
By September, Trump had changed his mind, pressing Saudi and Qatari leaders to negotiate an end to the blockade. He even offered to act as a mediator and bring representatives to Camp David for a round of discussions. U.S. officials hope that a September conference will be able to get the two sides talking again.
Secretary of Defense James Mattis—who along with former Secretary of State Rex Tillerson opposed the blockade and called for diplomatic compromise—welcomed Thani to Washington on Monday.
Mattis told Thani that Qatar's support of U.S. operations against ISIS was "critical," and assured him, "We don't take this relationship for granted, and we appreciate what you do."