Trump Approves Michigan Governor Whitmer's Request for Emergency Declaration to Aid Flood Response
President Donald Trump on Thursday approved Michigan Governor Gretchen Whitmer's request for an emergency declaration and ordered Federal assistance to aid state and local response to the catastrophic floods in Midland County.
Trump's move authorizes the Federal Emergency Management Agency (FEMA) and the Department of Homeland Security to coordinate disaster relief efforts, as well as to provide appropriate assistance for required emergency measures to save lives, protect property and public health and to lessen the threat of the floods.
Specifically, FEMA is authorized to identify, mobilize, and provide at its discretion, equipment and resources necessary to alleviate the impacts of the emergency, according to a White House statement. Emergency protective measures, limited to direct Federal assistance, will be provided at 75 percent Federal funding.
Whitmer sent Trump a letter on Wednesday formally asking the president to make the emergency declaration after flooding in Midland County and a dam breach displaced thousands of residents in the area.
"As the incident is still evolving, there is potential that sheltering operations will increase due to the severity of the damage," the Democratic governor wrote. "Residents and businesses are impacted drastically through damage to their property."
Newsweek reached out to Whitmer's office for comment. This article will be updated with any response.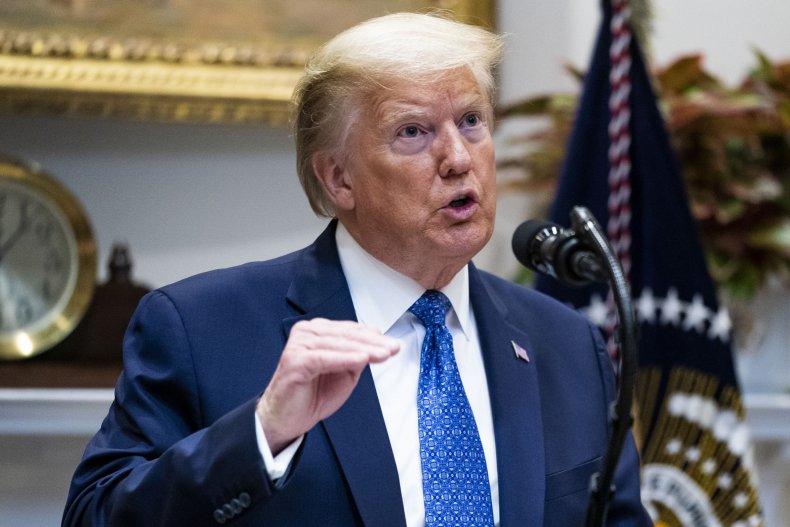 The flooding in Midland County started on Tuesday when, after heavy rains, the Tittabawassee River breached the Edenville and Sandford dams. Approximately 11,000 people were evacuated from their homes to avoid the flooding.
The Tittabawassee crested at 35 feet Wednesday evening. Whitmer declared a state of emergency on Tuesday, describing the flooding as "unlike anything we've seen."
"It's devastating. We know that this water is incredibly damaging. It has meant the evacuation of thousands," Whitmer said. "Experts are describing this as a 500-year event. It's going to have a major impact on this community and on our state for the time to come, and that's why we are going to be very aggressive about getting help from our federal partners."
Though the flooding has caused catastrophic damage, there have been no casualties nor significant injuries. There are concerns that the floodwaters could reach a Superfund site downstream. The Superfund site is contaminated by dioxins dumped by Dow Chemical Co. in the last century. Dow will access the site after floodwaters recede to see if any contamination was spread.
Four evacuation centers were opened on Tuesday night. These were joined by another two centers that opened Wednesday morning. Whitmer encouraged evacuees to still wear face masks and follow social distancing guidelines as the evacuation centers.
"The depths of the destruction is unknown yet, but I think it's safe to anticipate there are going to be a lot of people who are going to struggle as a result of this, on top of all of the other stressors we have right now," Whitmer said.
Trump Approves Michigan Governor Whitmer's Request for Emergency Declaration to Aid Flood Response | U.S.