Trump Arizona Rally: Start Time, Live Steam and Everything Else You Need to Know about the President's Speech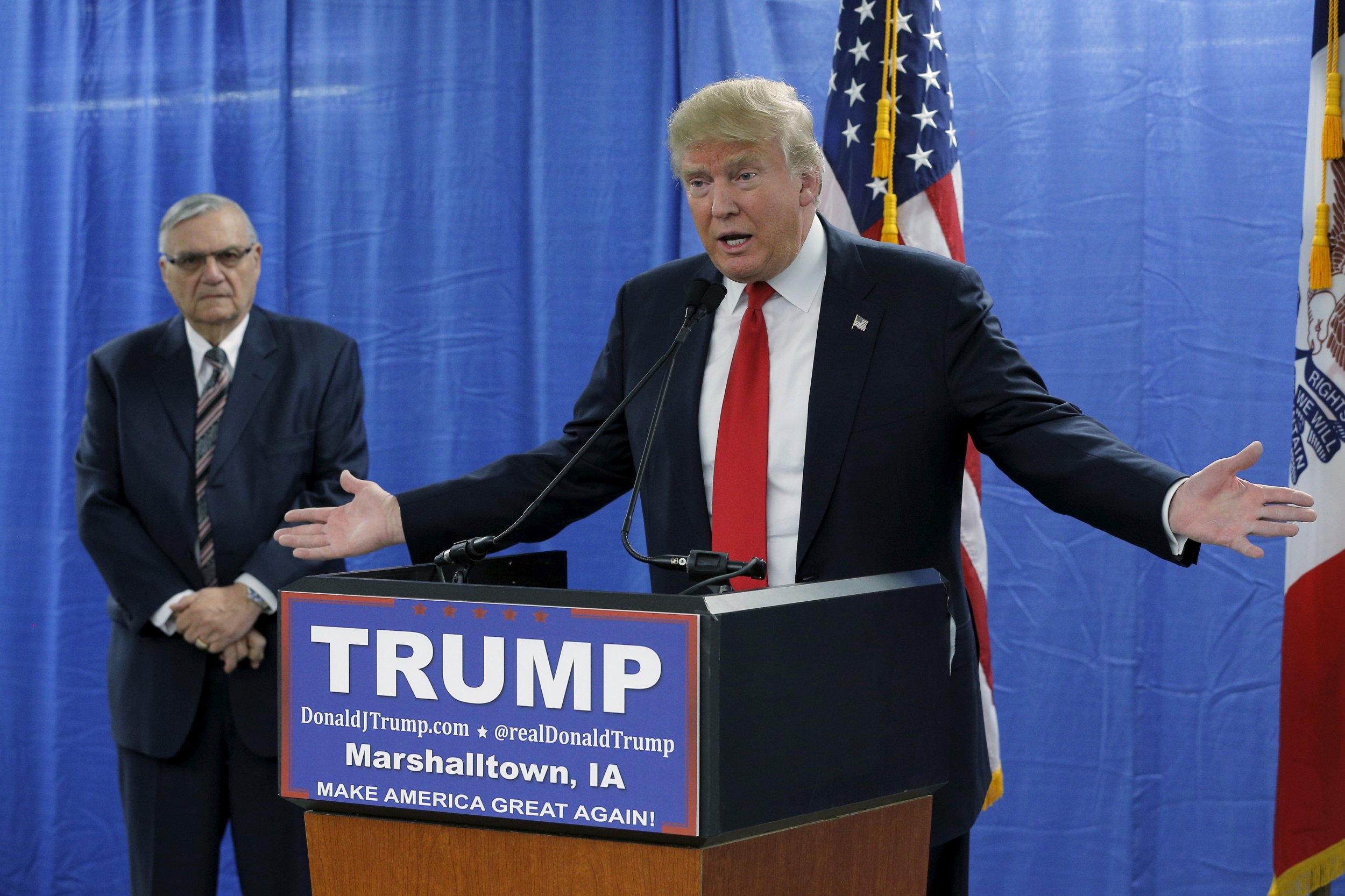 President Donald Trump will hold a campaign rally in Arizona on Tuesday night, a return to the state where one year ago he gave a speech that in large part defined his candidacy. Then just a candidate, Trump gave a hardline speech in Phoenix on August 31 about immigration in which he said "countless innocent American lives have been stolen" by undocumented immigrants because politicians have failed to secure the U.S.-Mexico border.
But the Arizona where the president will speak Tuesday has a different political landscape than the state where he spoke in 2016, with both U.S. senators from Arizona having opposed the president on important issues in recent months, the open question of whether Trump will pardon a controversial local sheriff and the entire country watching closely to see what the president will say in the wake of a recent white nationalist rally in Charlottesville, Virginia.
First, the president's push to repeal parts of Obamacare was derailed when Senator John McCain, of Arizona, joined two other Republican senators and cast a decisive vote against the effort. Trump wasn't happy, and referred to McCain in a tweet, "3 Republicans and 48 Democrats let the American people down."
And earlier this month the other senator from Arizona, Jeff Flake, published a book blasting the president of campaigning on a "late-night informercial" that is "free of significant thought," according to CNN. Again, the president lashed out on Twitter, referring to Flake's primary challenger as he tweeted, "Great to see that Dr. Kelli Ward is running against Flake Jeff Flake, who is WEAK on borders, crime and a non-factor in Senate. He's toxic!"
Another issue in play as Trump takes the stage in Phoenix is whether he will pardon Joe Arpaio, the infamous former sheriff who was found guilty last month of criminal contempt for ignoring a judge's 2011 court order to stop racially profiling Latinos. "I am seriously considering a pardon for Sheriff Arpaio," the president told Fox News earlier this month at his club in Bedminster, N.J. "He has done a lot in the fight against illegal immigration. He's a great American patriot and I hate to see what has happened to him."
The mayor of Phoenix asked Trump to delay his visit, arguing the president "doused racial tensions with gasoline" after Charlottesville and bringing up Trump's position on the sheriff. "A pardon of Arpaio can be viewed only as a presidential endorsement of the lawlessness and discrimination that terrorized Phoenix's Latino community," Mayor Greg Stanton, a Democrat, wrote in the Washington Post. "Choosing to announce it in Phoenix — especially in the wake of Charlottesville — would add insult to very serious injury and would reveal that the president's true intent is to further divide our nation."
Trump's rally is expected to start at 7 p.m. local time. A live stream of the event can be seen here.