Trump Suggests Arming 20 Percent of Teachers With Guns to Prevent School Shootings
President Donald Trump suggested Wednesday that arming 20 percent of teaching staff could be a solution to preventing further school shootings in the wake of last week's massacre at a Florida high school that led to the deaths of 17 people.
Trump made the comment during a listening session with students and families affected by the recent shooting at Marjory Stoneman Douglas High School in Parkland, as well as previous school shootings.
"So let's say you had 20 percent of your teaching force, because that's pretty much the number," Trump said describing his plans for teachers to be armed using concealed carry. "If you had a teacher who was adept at firearms they could very well end the attack very quickly."
Trump continued: "I think a lot of people are going to be opposed to it, I think a lot of people are going to like it. You can't have 100 security guards in Stoneman Douglas, that's a big school. That would be a situation that is being discussed by a lot of people. You'd have a lot of people that would be armed, they would be ready. They're professionals, they may be Marines that left the Marines, left the army, left the airforce and they're very adept at doing that."
Trump subsequently asked those in attendance whether they would be for or against such a plan, to a mixed response.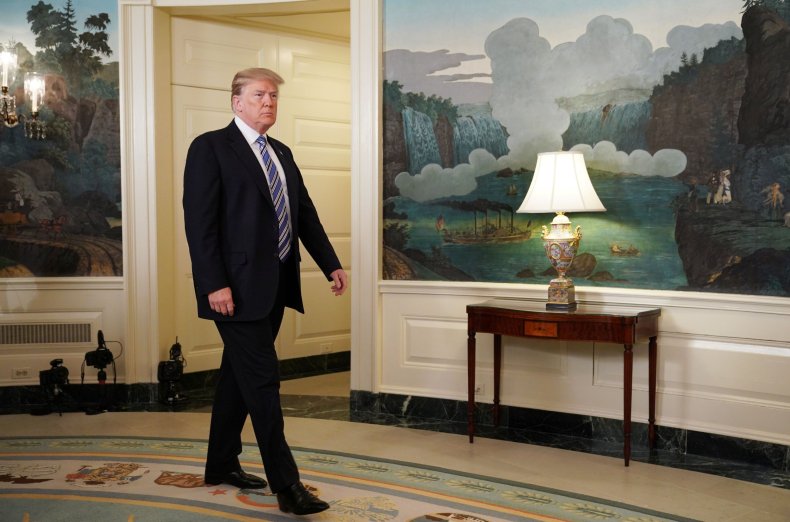 During the session, Trump also suggested that football coach Aaron Feis, who was killed protecting students from the gunfire, would still be alive and would have stopped the shooting if he was armed.
Following the massacre in Florida, just the latest mass shooting to occur during his presidency, Trump has faced growing pressure to act to prevent future tragedies, not least from several of the teenage survivors.
As well as arming teachers, Trump also said that his administration was going to be "very strong on background checks," suggesting that he could raise the minimum age for purchasing a firearm. He also proposed opening more mental hospitals.