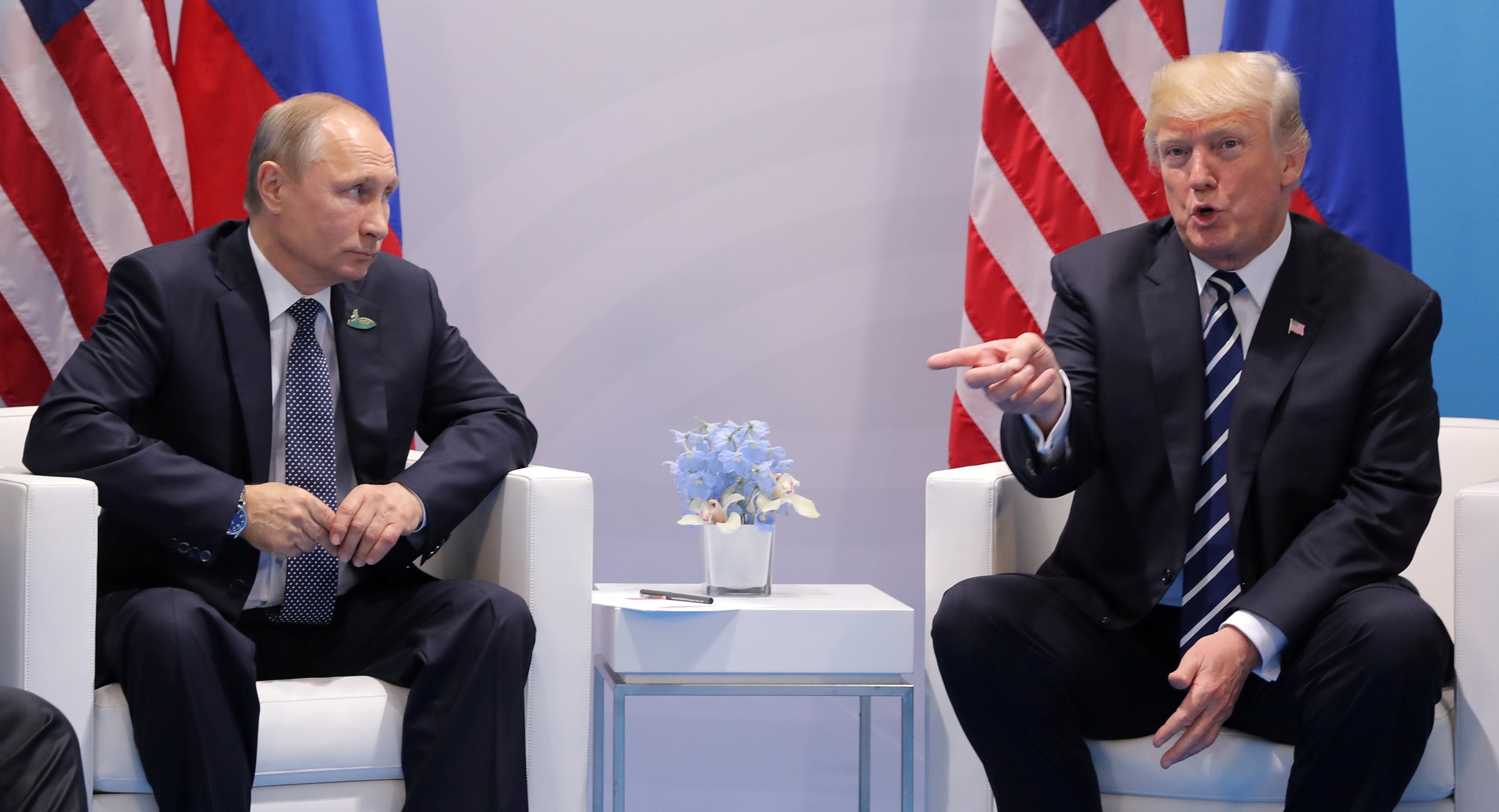 President Donald Trump's second parlay with Russian counterpart Vladimir Putin could happen in a matter of days, as the Kremlin confirmed they are working to set up a meeting next week.
"We are not ruling out the possibility of such a meeting happening," Putin's spokesman told reporters on Friday, responding to comments from Trump that the two leaders may meet in Vietnam. The southeast Asian country will host the APEC summit next Friday and Saturday and both Putin and Trump are expected to attend.
Peskov told reporters that the meeting is "currently being arranged," state news agency Itar-Tass reported, but said further details will be announced when planning the meeting has been successful. Playing up Trump and Putin's interaction, Peskov said its importance "for all international affairs is difficult to overestimate."
This confirmed claims Trump made to U.S. broadcaster Fox News on Thursday night on the eve of his own tour of Asia. "We may have a meeting with Putin," he said. "And, again – Putin is very important because they can help us with North Korea. They can help us with Syria. We have to talk about Ukraine."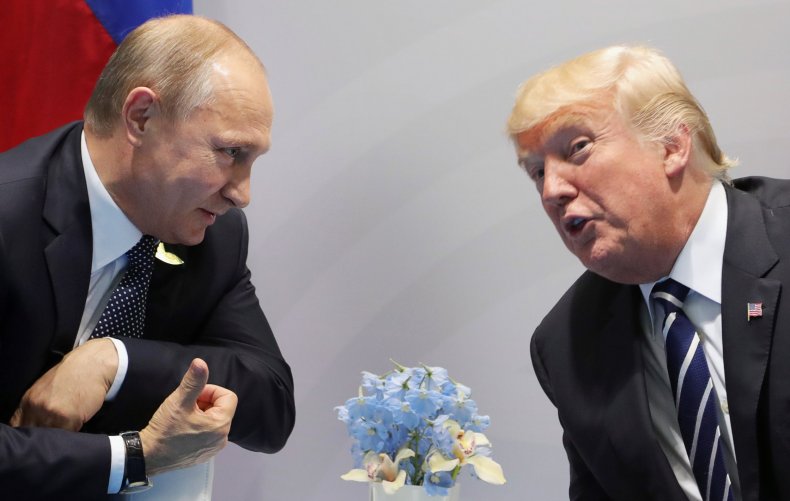 The pair's first meeting at the G20 in July followed much speculation, largely due to Trump's professed respect for Putin and longstanding allegations that Russia hacked the U.S. presidential election.
The meeting entertained its own fair share of controversy as reports emerged that the pair engaged at another separate, brief and unpublicized meeting over the course of the summit. Were the meeting in Vietnam to materialize, it would be the second time the pair have met overseas with their first handshake taking place in Germany. Neither has visited one another's countries since Trump was elected.
Concern about the U.S. administration's perceived closeness with Russia has been at an all time high under Trump. Despite sharp division on numerous policy areas, lawmakers in both houses backed with nearly unanimous support to effectively strip Trump of the ability to scrap existing sanctions on Russia.
Trump has himself refrained from criticizing Putin, however his administration has a handful of senior officials including Vice President Mike Pence, who have assured U.S. allies that the current administration will not compromise U.S. commitments in the face of the Kremlin.