Trump-Russia: U.S. Intelligence Chiefs Say President Told Them to Deny Campaign Collusion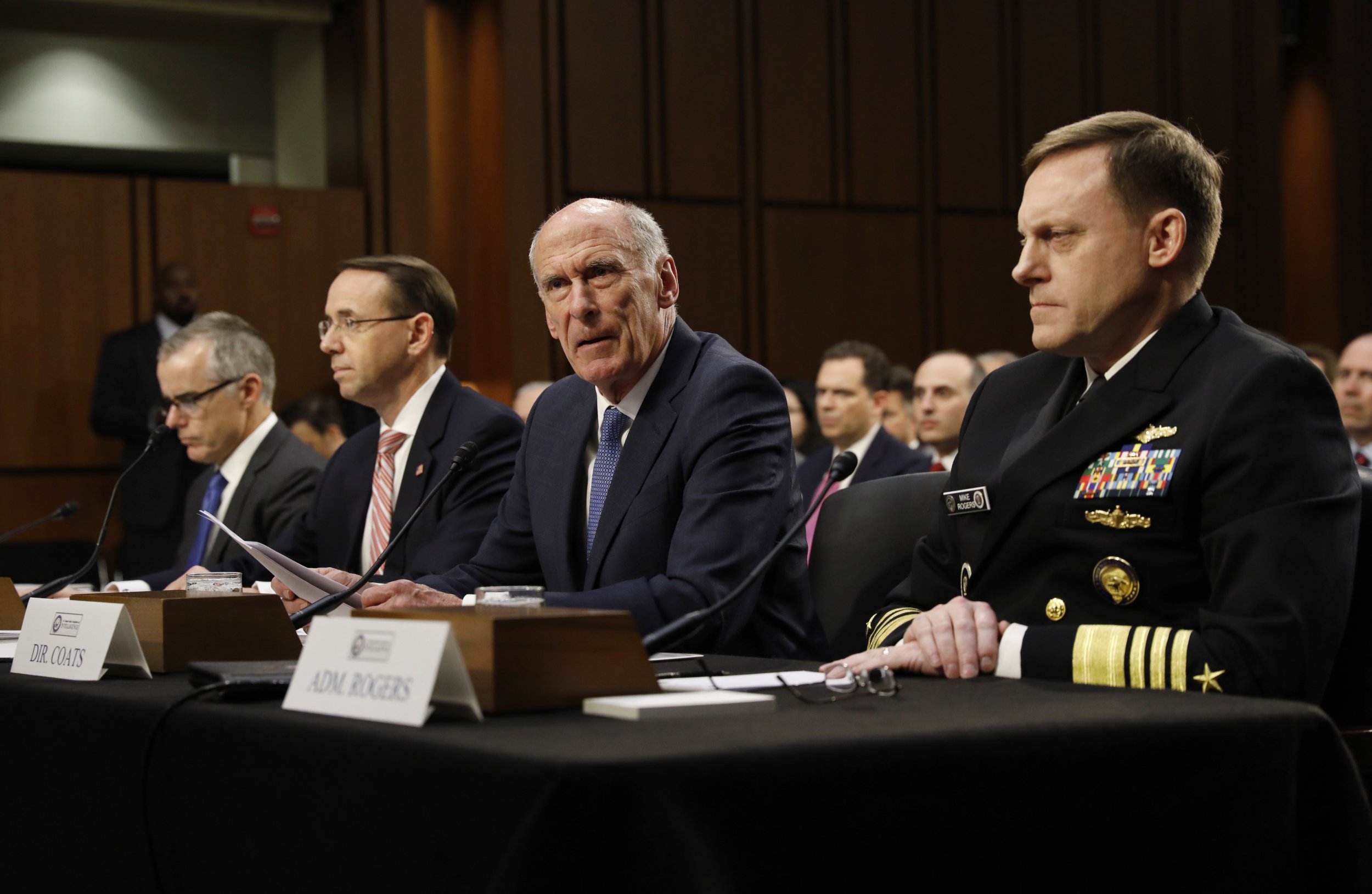 President Donald Trump asked two top American intelligence official to say there was no collusion between his election campaign and Russia, the officials told special counsel Robert Mueller's Russia investigation team last week.
Multiple sources familiar with the investigation told CNN that Director of National Intelligence Dan Coats and National Security Agency Director Admiral Mike Rogers told the investigative team what the president asked of them. But both said that they did not construe it as an order.
During testimony to the Senate intelligence committee on June 7, Coats and Rogers didn't answer many specific questions, but both said they weren't under pressure to publicly intervene in the inquiry.
On March 20, former FBI Director James Comey testified that Trump's 2016 election campaign officials and associates were under investigation. They were being inspected, he said, as part of a wider probe looking at how Russia interfered in the election through hacking political parties, voting infrastructure and a massive misinformation campaign.
Trump is currently being investigated for obstruction of justice by Mueller, the president tweeted last week. He is under investigation after firing Comey following his request to "let go" a sub-investigation into Trump's former National Security Adviser Michael Flynn.
Read more: Trump tried to convince NSA chief to absolve him of any Russia collusion: report
Comey testified that Trump asked him to openly state that the president wasn't being investigated as part of the FBI probe. The ex-FBI chief said that he didn't do so because he would have to correct that statement publicly if the facts changed. Comey said that he felt Trump was pressuring him to drop the investigation as it was brought up in several subsequent phone calls.
"I am being investigated for firing the FBI Director by the man who told me to fire the FBI Director! Witch Hunt," Trump wrote.
Both Coats and Rogers told investigators that they were surprised the president would ask them to make a public statement, according to CNN's sources.
Previous reports by The Washington Post and The Wall Street Journal corroborate the statements of the two intelligence chiefs.