Trump Asks Georgia to Decertify 2020 Election Results, Calls for Naming of 'True Winner'
Nearly a year after the 2020 presidential race, Donald Trump is once again asking Georgia's top election official to decertify President Joe Biden's win.
In a letter sent Friday, Trump accused Georgia Secretary of State Brad Raffensperger and Governor Brian Kemp of fighting "so hard that the election truth not be told."
The former president sent the two Republican officials a report of what he claimed were 43,000 absentee ballots that violated chain of custody rules.
"I would respectfully request that your department check this and, if true, along with many other claims of voter fraud and voter irregularities, start the process of decertifying the 2020 Election, or whatever the correct legal remedy is, and announce the true winner," the letter read.
Trump was defeated by Biden by 11,779 votes out of the 5 million ballots cast, making him the first Republican to lose the Peach State in decades. Election officials counted the votes three times and certified the results on two occasions.
Georgia investigators have not found fraud in the 2020 election. An audit of over 15,000 voter signatures didn't find a single fraudulent absentee ballot, the secretary of state's office said last year.
"We conducted a statewide hand recount that reaffirmed the initial tally, and a machine recount at the request of the Trump campaign that also reaffirmed the original tally. This audit disproves the only credible allegations the Trump campaign had against the strength of Georgia's signature match processes," Raffensperger said at the time.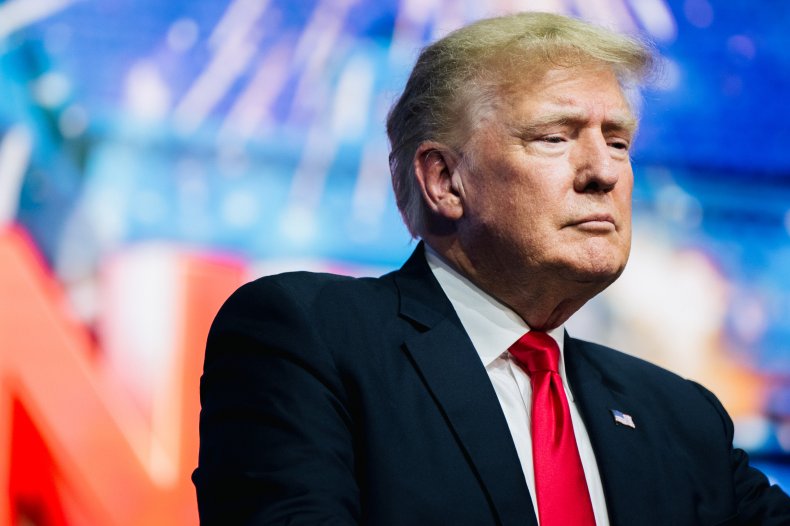 Prosecutors in Georgia are also currently investigating Trump's attempts to overturn his loss.
The Georgia secretary of state's office launched its own probe into Trump's phone calls to state officials, including a call on January 2 in which Trump was recorded pressuring Raffernsperger to "find" enough votes to make him the winner.
The transcript quotes Trump telling Raffensperger: "All I want to do is this: I just want to find 11,780 votes."
Fulton County District Attorney Fani Willis is also moving forward with a probe into the efforts to subvert the 2020 election results.
"What I can tell you is that the Trump investigation is ongoing. As a district attorney, I do not have the right to look the other way on any crime that may have happened in my jurisdiction," Willis told reporters this week, according to CNN. "We have a team of lawyers that is dedicated to that, but my No. 1 priority is to make sure that we keep violent offenders off the street."
Newsweek reached out to Raffensperger's office for comment on Trump's request, but didn't receive a response before publication