Donald Trump is urging Governor Greg Abbott to conduct a forensic audit of the 2020 election in Texas, a state he won by nearly six points.
"Despite my big win in Texas, I hear Texans want an election audit!" the former president wrote in a letter to Abbott on Thursday. "You know your fellow Texans have big questions about the November 2020 Election."
The former president said that officials need to act now and conduct a review of the results this week.
"Time is running out," Trump wrote. "Paper ballots in your state are only kept for 22 months after the election. Your citizens don't trust the election system, and they want your leadership on this issue, which is the number one thing they care about. It is their most important issue—one that will affect 2022 and 2024."
Trump handily defeated President Joe Biden in Texas, eclipsing the Democrat by roughly 630,000 votes.
Republican state lawmakers have been pushing for an audit of the election results. One bill introduced earlier this month, House Bill 241, calls for an audit of Texas's largest counties—many of which voted for Biden.
Trump specifically called for Texas to implement another bill introduced in the current special session that would allow candidates, party chairs or judges to initiate an audit of election results.
"Let's get to the bottom of the 2020 Presidential Election Scam!" Trump wrote in his letter to the governor.
Newsweek reached out to Abbott's office for comment on Trump', but didn't receive a response before publication.
Texas Attorney General Ken Paxton, a Republican, has previously stated support for an audit.
"There is no reason not to do an audit," Paxton tweeted this summer. "There is no reason not to know the truth of every election. And, certainly, because there are so many questions about this one—maybe even in Texas, we should do the audit."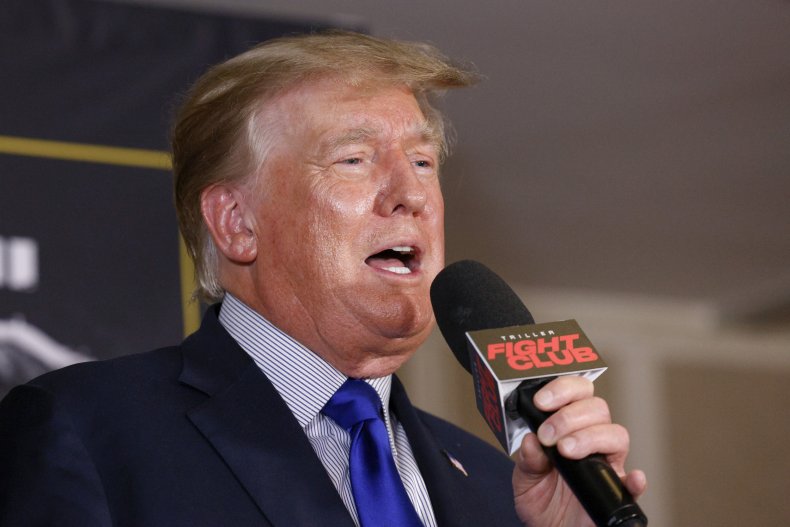 Trump has called for other audits of the 2020 election, but predominantly in states that he lost to Biden such as Pennsylvania and Arizona.
Last week, Trump asked Georgia Secretary of State Brad Raffensperger to decertify the Peach State's 2020 election results, sending Raffensperger a report of what he claimed were 43,000 absentee ballots that violated the chain of custody rules.
Trump was defeated by Biden in Georgia by 11,779 votes. Officials have found no evidence of widespread voter fraud after conducting multiple audits.
"I would respectfully request that your department check this and, if true...start the process of decertifying the 2020 Election, or whatever the correct legal remedy is, and announce the true winner," Trump wrote to the secretary of state.