'We Never Profited': Trump's Mar-a-Lago 'Cronies' Deny Benefiting from Insider VA Role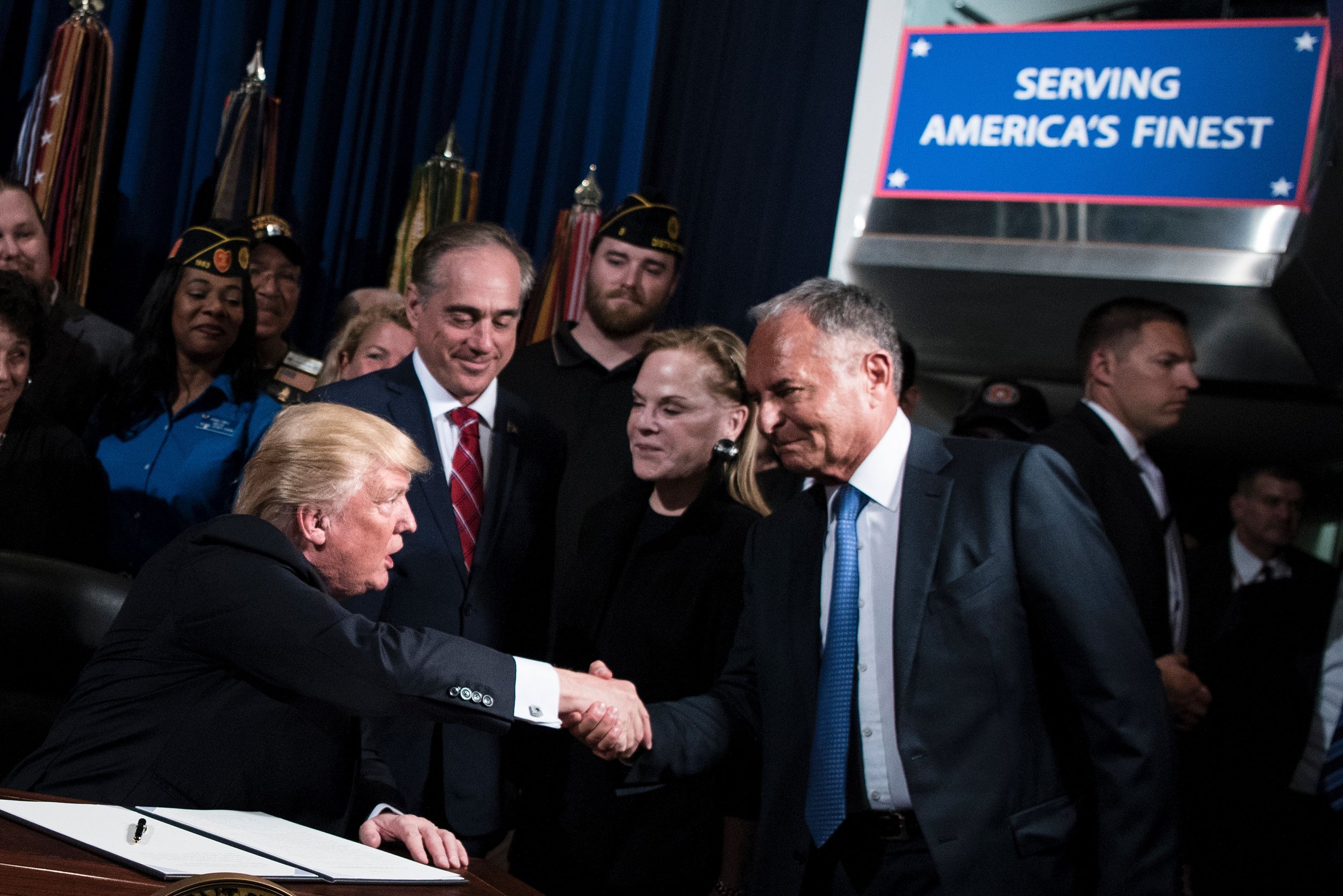 Three associates of President Donald Trump, one of whom is a member of Mar-a-Lago while another has privileges there, deny they engaged in any wrongdoing through their unofficial roles at the Department of Veterans Affairs and say they did not profit, according to a document obtained by Newsweek Friday evening.
Despite being private citizens and having no official role at the agency, nor any prior government experience, the three men—Marvel Entertainment Chairman Ike Perlmutter, physician Bruce Moskowitz and lawyer Marc Sherman—reportedly had widespread influence at the VA. That influence ranged from offering opinions on job candidates to providing policy input, as well as managing the budget and heading a "multibillion-dollar effort to overhaul electronic health records for millions of veterans," according to hundreds of documents obtained by ProPublica last year.
They previously denied those findings to ProPublica, but in a new letter to Democratic Senator Elizabeth Warren, who calls them "Trump's Mar-a-Lago cronies," the Trump associates say they "never profited, nor sought to profit" from their "volunteered" input at the VA. In addition, they say their advice was only offered "when President Trump and senior leadership at the VA asked for our help." Perlmutter is a Mar-a-Lago member while Sherman and Moskowitz are not. However, Moskowitz does have "certain privileges" at the club, according to a representative of the three men.
"Our only motivation in volunteering was to help improve veterans' care," they wrote. The letter was provided to Newsweek by their representative and can be read in full at the bottom of this story. Despite showing otherwise when uploaded, the original letter was signed by all three men. They were responding to questions posed by Warren in a letter she sent February 6 that was first obtained by Newsweek.
In her letter, the Massachusetts senator and now presidential candidate sought answers regarding whether they may have profited from their "arrangement, including possibly by engaging in trades or other actions to enrich yourselves or other third parties using nonpublic information that you obtained from VA officials."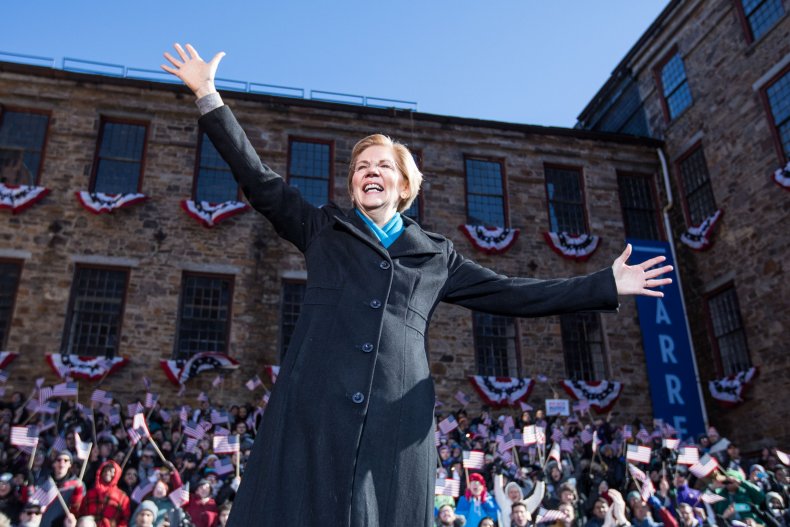 The Trump associates repeatedly denied any wrongdoing, saying they only sought to improve the agency with their experience in the private sector. They called the ProPublica report about them "for the most part, factually incorrect and misleading" and "not based in fact." Warren's office did not respond to Newsweek's requests for comment.
"In response to the questions posed in your letter, we did not engage in any securities transactions or business arrangements based on information received from or provided to the VA, nor did we recommend that others do so," they said to Warren.
At the center of her inquiry were questions surrounding a draft of a $10 billion confidential government contract for a health records overhaul reviewed by the men. In emails obtained by ProPublica, Moskowitz tried to convince the VA and Apple to use an app for the overhaul he had designed. A nondisclosure agreement regarding the contract was reportedly edited so they could converse with each other, the president or other VA officials about it.
In the end, a multibillion-dollar contract was awarded to the publicly traded health care technology firm Cerner Corporation, which Warren inquired about. She also questioned whether the men's insider knowledge and role at the VA in any way had an affect on the publicly traded companies of Apple, Johnson & Johnson and Marvel Entertainment. In their joint letter, they denied having any role.
"We were not responsible for the VA's decision to replace its existing system with a commercial system, selecting Cerner as the replacement vendor, or deciding to contract with Cerner through a sole-source process," they said. "Once the VA made its decisions to do so, our primary role was to introduce experts who could then offer their own advice to VA leadership about contract provisions…and the functional design of the system, based on best practices and the experts' significant experience."
At the request of Warren, the Government Accountability Office (GAO), a government watchdog agency, said it will investigate possible wrongdoing by Perlmutter, Moskowitz and Sherman. However, GAO will not have the resources to do so until around April.
The mens' joint letter said that "shortly after his election," Trump sought input from Perlmutter about "improving operations" at the VA due to his "success in helping large organizations." Perlmutter then enlisted Moskowitz for his decades of work as a physician and contacts within the academic and nonprofit health care communities. Being an "expert on organizational risk management," Sherman's advice was also enlisted by Perlmutter.
"We now understand that some line-employees at the VA may have misunderstood our role. We volunteered our time solely because we believed that the VA was failing to give veterans quality, timely healthcare," they said.
Following weeks of controversary after a government watchdog report found he engaged in unethical practices during an overseas trip, former VA Secretary David Shulkin, who "repeatedly reached out" to the three men for assistance, was fired by Trump. Robert Wilkie took over in July 2018.
"Secretary Wilkie, following his confirmation in July 2018, has not solicited our advice and so we have not provided it," they said. "We have, as a result, not engaged with VA personnel for many months."
Correction: This story incorrectly stated all three men were Mar-a-Lago members. Only Perlmutter is a member while Sherman and Moskowitz are not. Moskowitz does have "certain privileges" at the club, according to a representative of the three men.