Donald Trump Assures South Korea of 'Ironclad Commitment' to Protect It From Pyongyang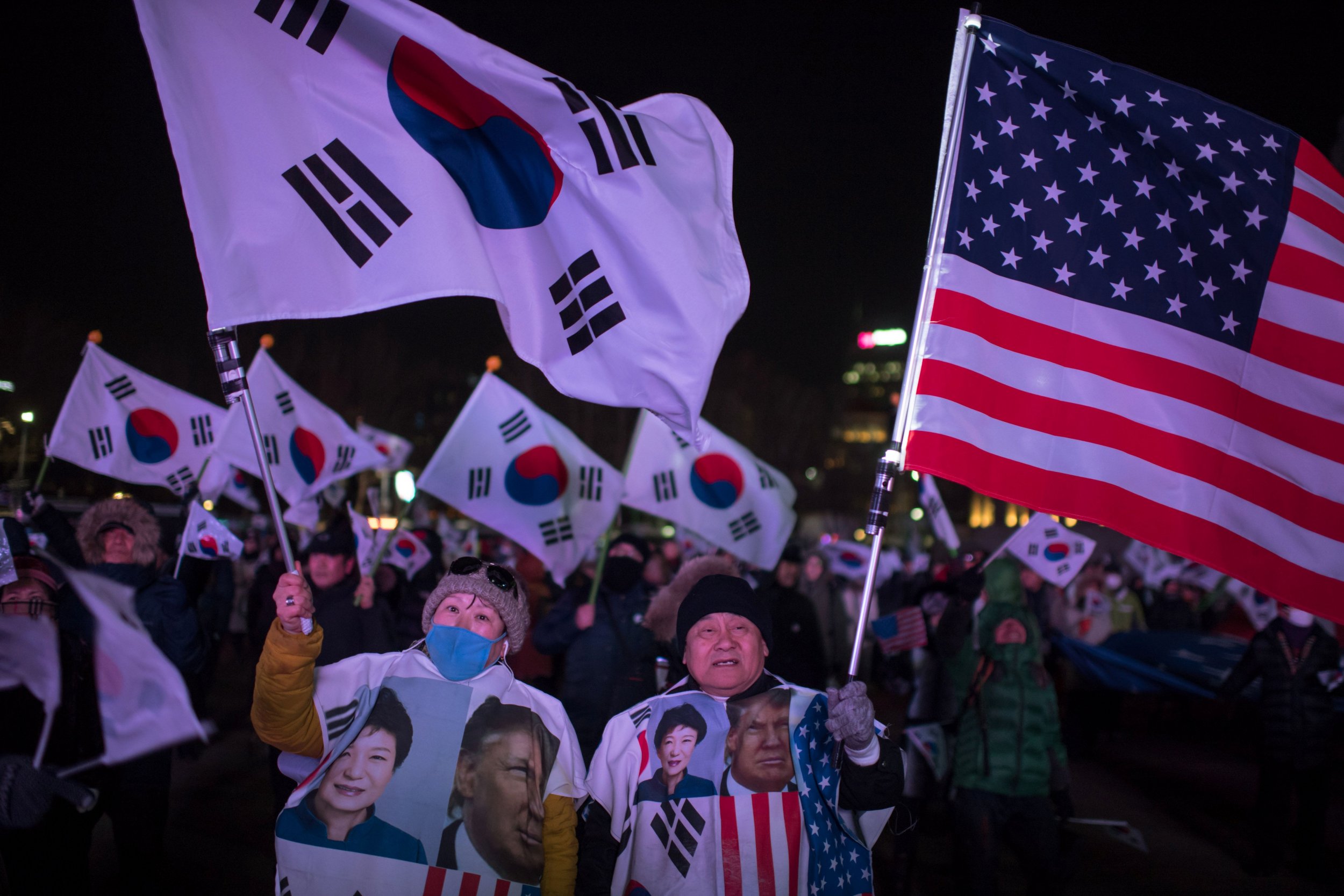 The United States has an "ironclad" commitment to protect South Korea in the face of increased posturing regarding nuclear weapons by North Korea, U.S. President Donald Trump told the acting South Korean leader in a phone call Sunday.
Trump spoke with South Korea's Acting President Hwang Kyo-ahn ahead of a visit by U.S. Secretary of Defense Jim Mattis to the East Asian country Thursday, the latter's first official trip abroad since taking office, according to a White House statement.
During his presidential campaign, Trump had suggested that he could withdraw tens of thousands of American troops from South Korea unless the country paid more for them. Trump also suggested that he would have "no problem" speaking directly with North Korean leader Kim Jong-un, the South's arch-enemy.
"President Trump reiterated our ironclad commitment to defend the ROK [Republic of Korea], including through the provision of extended deterrence, using the full range of military capabilities," said the White House in a statement.
North Korea has conducted multiple nuclear missile tests over the past year and, in a New Year's Day speech, Kim said that the country was at the "final stage" in getting ready to test an intercontinental ballistic missile. North Korea has vowed to develop missiles capable of reaching the United States, but Trump rubbished the claims in a Twitter post on January 2, saying: "It won't happen!"
In a bid to better understand the Trump administration, South Korea's government has reportedly hired an official to monitor the president's personal Twitter account.
Hwang is South Korea's acting leader after the country's parliament voted in December 2016 to impeach President Park Geun-hye following a corruption scandal.