Trump Attacks Free Speech, Suggesting NBC Should Lose License Over a Story He Doesn't Like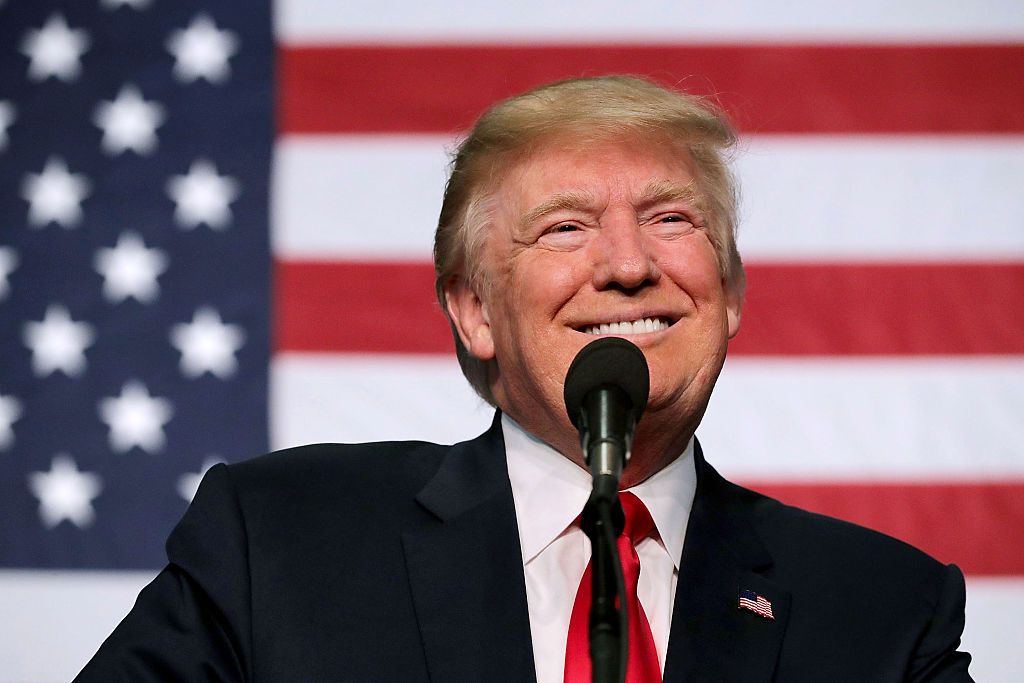 Donald Trump said NBC should lose its broadcast license after the network's news division reported on comments he allegedly made about radically expanding the U.S.'s nuclear arsenal during a national security meeting.
The network said the president "surprised the military" by making a request for an almost tenfold increase of nuclear weapons in a meeting over the summer, which allegedly prompted Secretary of State Rex Tillerson to call Trump "a moron."
Taking to Twitter on Wednesday, Trump denied making the request and wrote: "Fake ‪@NBCNews made up a story that I wanted a 'tenfold' increase in our U.S. nuclear arsenal. Pure fiction, made up to demean. NBC = CNN!"
"With all of the Fake News coming out of NBC and the Networks, at what point is it appropriate to challenge their License? Bad for country!"
The Executive Director of the First Amendment Coalition, David Snyder, told Newsweek the comment from Trump was something more akin to a statement "the leader of some authoritarian country would make."
Broadcast licenses have previously been revoked by authoritarian leaders including the late former president of Venezuela Hugo Chavez, who nullified a number of broadcast licenses of stations that displayed stringent anti-Chavez views.
"I think it's stunning even for Trump to say that a news organization should have its broadcast license revoked, to even suggest that that's what should happen is a stunning statement," Snyder said.
"The whole point of the First Amendment is to make sure the government can't stop speech before it happened and the government can't censor speech because it disagrees with what that speech says," said Snyder.
"Even if Trump is right and the story is completely invented, there is no basis under the First Amendment to ensure NBC loses its broadcast license, which would mean that it would have to stop broadcasting."
Snyder added it was important to keep in mind that Trump has made similar sweeping statements on Twitter on previous occasions, without any action.
"But the risk of making these statements, even if they are not followed through, is Trump is setting a tone that suggests the government should be in the business of determining what is true and false…and has the right and the ability to stop speech. And that is profoundly wrong under the First Amendment," Snyder said.
Indeed, Trump's threat seems rather difficult to carry out given the Federal Communications Commission (FCC) does not directly license networks. The agency grants licenses to broadcast television stations, 28 of which are owned by NBC's parent company NBC Universal.
The FCC was not immediately reachable for comment.