As Trump Attacks the Media, Reporters Are Rescuing People in Texas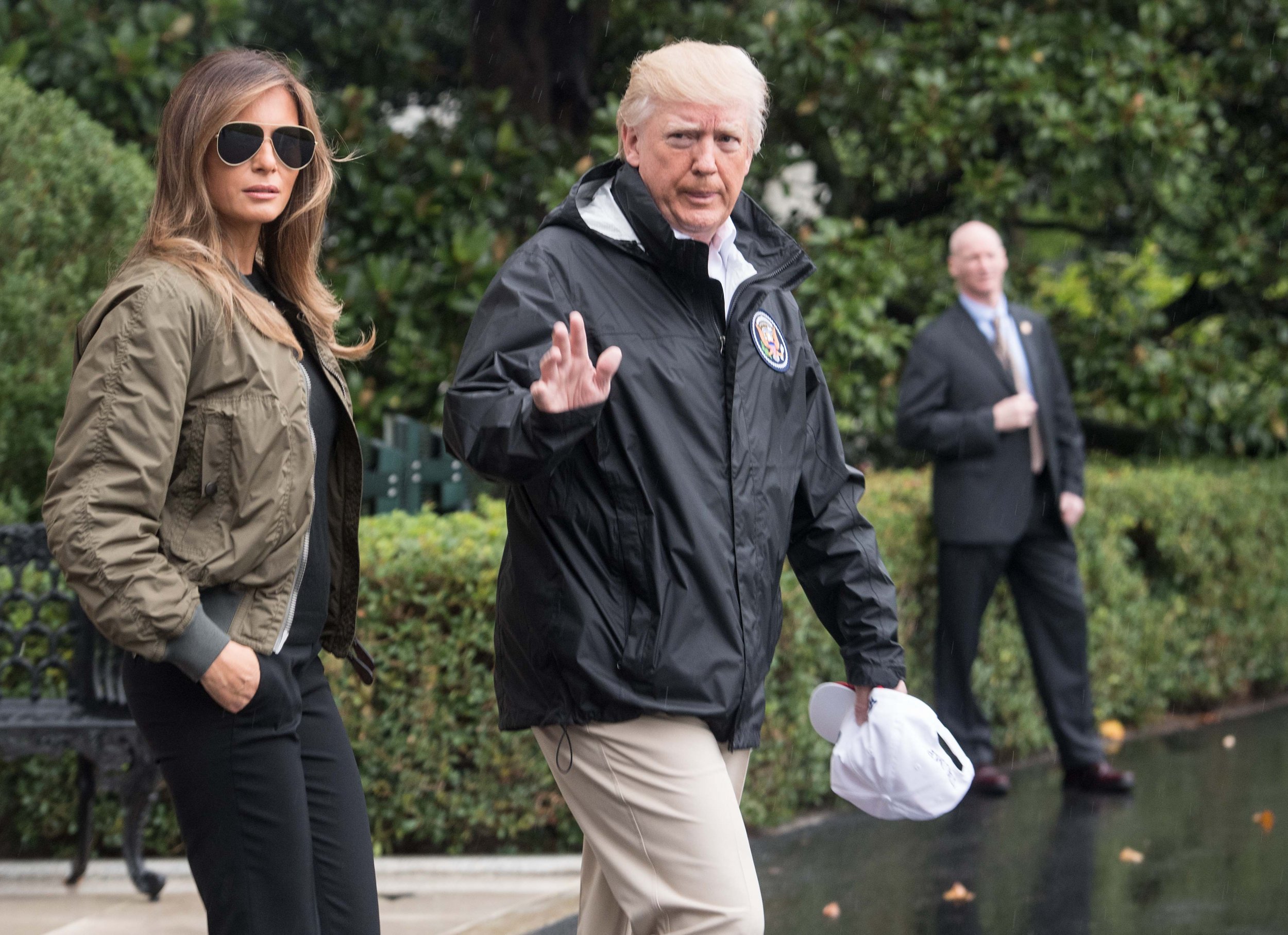 President Donald Trump has long been publicly at odds with many news outlets. In fact, just about the only reporting Trump seems to enjoy comes from Fox & Friends, which tends to portray him in a positive light. (The president has claimed he has "very little time" to watch TV, but repeatedly retweets clips from Fox News.)
Trump has even frequently gone as far as pushing a narrative that reporters aren't on the side of regular Americans. It wasn't long ago that Trump referred to the media as the "enemy of the American People."
Moreover, during a recent rally in Phoenix, Trump said, "You have some very good reporters. You have some very fair journalists. But for the most part, honestly, these are really, really dishonest people, and they're bad people. And I really think they don't like our country. I really believe that. And I don't believe they're going to change, and that's why I do this."
The president also referred to members of the media as "sick people" and said they're the "source of the division in our country."
On Wednesday morning, Trump continued his crusade against the press with a tweet attacking the media for its coverage of the backlash he's faced for not meeting with any Hurricane Harvey victims while in Texas.
Meanwhile, a number of reporters have emerged as heroes during and after Harvey.
Multiple reporters have rescued people stranded or endangered by the hurricane, sometimes even during live coverage (including a reporter from CNN, the network Trump repeatedly refers to as "Fake News").
On top of bringing the news to the country while facing dangerous conditions, these reporters sprang into action when they saw people in need.
The stories of reporters dropping everything to help people during Harvey challenges the notion the media is full of America-hating liars bent on increasing viewership by any means necessary, as Trump would seemingly have people believe.
Multiple experts have warned about the danger of Trump's attacks against freedom of the press and fact-based reporting.
As Yale historian Timothy Snyder put it in an article for Time published in March, "A basic weapon of regime changers, as fascists realized nearly a century ago, is to destroy the concept of truth. Democracy requires the rule of law, the rule of law depends upon trust, and trust depends upon citizens' acceptance of factuality."
Snyder added, "The president and his aides actively seek to destroy Americans' sense of reality. Not only does the White House spread 'alternative facts' but Kellyanne Conway openly proclaims this as right and good. Post-factuality is pre-fascism."
On Wednesday, the U.N.'s top human rights official, High Commissioner for Human Rights Zeid Ra'ad al-Hussein, said freedom of the press is "under attack from the president."
In his words: "It's really quite amazing when you think that freedom of the press, not only sort of a cornerstone of the U.S. Constitution but very much something that the United States defended over the years is now itself under attack from the president."
"It's sort of a stunning turnaround. And ultimately the sequence is a dangerous one," he added.
The media is not infallible. Reporters make mistakes all the time, and the U.S. public definitely has mixed opinions on the job the media is doing overall.
A Gallup poll from June showed just 27 percent of Americans said they have "a great deal" or "quite a lot" of confidence in newspapers.
This is actually an improvement from last year (when 20 percent expressed the same views), meaning Trump's claims of "fake news" haven't necessarily pushed more Americans against the media. But this also suggests many news organizations have a lot of room for improvement, at least in the eyes of the public.
Even so, it's hard to point to a president in modern U.S. history who's been more anti-free press than Trump, and there are many reasons to be concerned about this.