President Trump launched into a Twitter attack on special counsel Robert Mueller on Sunday, comparing the ongoing Russia probe to the legacy of U.S. senator Joseph McCarthy.
It is not the first time that Trump has accused his opponents of what is known as McCarthyism: a term given to broad allegations that are seemingly devoid of proof. The phrase stems from 1950-era hearings led by the senator, who argued communists had infiltrated the government.
He and his followers have often been accused of their own McCarthy-ism over a series of conspiracy theories they have pursued despite the evidence -- yet another example of the President turning criticisms of him directly back on his opponents.
Trump was speaking in the context of Mueller's ongoing investigation, which is probing allegations that Russia meddled in the 2016 presidential election, and any potential obstruction of justice perpetrated by the President and his advisors. This weekend, it emerged that White House counsel Donald McGahn had cooperated "extensively" with the inquiry, providing 30 hours of testimony—a fact that also fueled Trump's Sunday fury.
"Study the late Joseph McCarthy, because we are now in period with Mueller and his gang that make Joseph McCarthy look like a baby!" the president wrote, adding: "Rigged Witch Hunt!"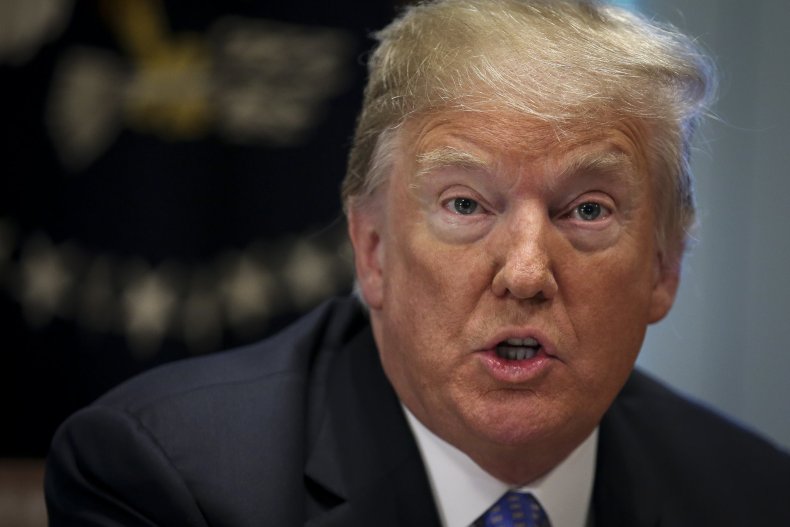 In his social media posts earlier in the day, Trump, referencing the investigation, wrote: "So many lives have been ruined over nothing—McCarthyism at its WORST!"
Previously, Trump lobbed the same allegation at former president Barack Obama, tweeting that Trump Tower hadhad its wires tapped. "Nothing found. This is McCarthyism!" he ranted. The director of the FBI at the time, James Comey, later denied engaging in McCarthyism. "I try very hard not to engage in any 'isms' of any kind, including McCarthyism," he said in response.
Comey was fired by Trump in May last year.
On Sunday, Adm. Mike Mullen said in an interview on FOX News Sunday that Trump's recent moves to revoke security clearances of some former intelligence officials was using McCarthy-era politics.
"That historically has proven incredibly problematic for the country," he said, reported The Hill.
Veteran journalist Carl Bernstein, who played a key role in reporting the Nixon-era Watergate scandal, referenced Trump's own links to McCarthyism this year, alleging that many of the president's actions are meant as a distraction from the facts using familiar techniques.
"Watergate is not the analogy; the analogy is Joe McCarthy and Donald Trump," he stated. "Really what Joseph McCarthy was about was smearing American institutions for self political gain. [McCarthy] smeared the Department of the Army, he smeared the U.S. Information Agency, the Voice of America. He accused people of treason–exactly like Donald Trump."
"The difference between McCarthy and Donald Trump—McCarthy was a senator." Bernstein told CNN in February. "We have never had a President of the United States who was an authoritarian demagogue before, who issues the kind of smears and lies daily. This is extraordinary."