Trump Attorney Claims Without Evidence That NBC Doctored Tape of President Making Major Admission About Comey Firing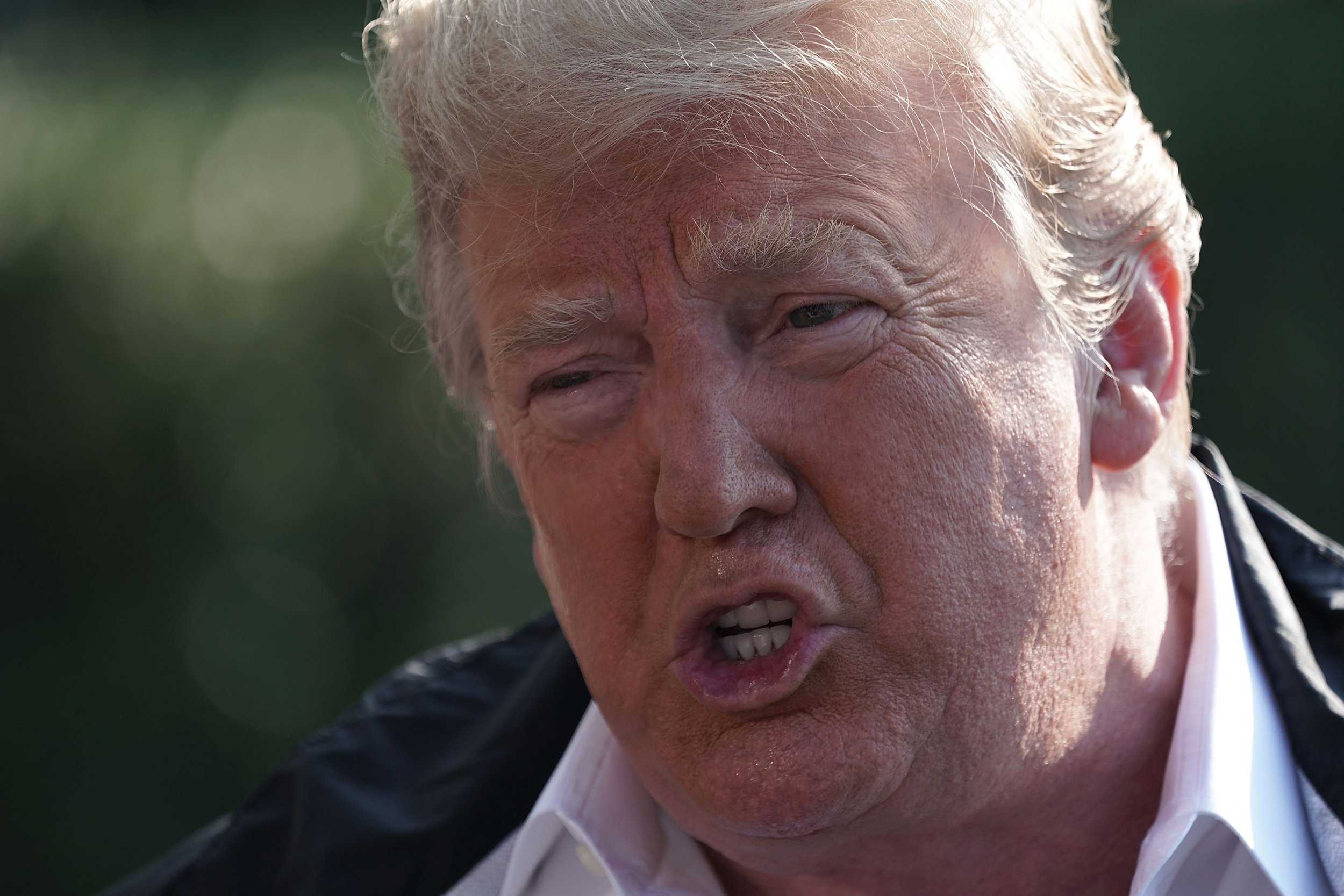 NBC News edited its interview with President Donald Trump last year in which Trump admitted to dismissing former FBI director James Comey due to the Russia investigation, one of the president's personal attorneys claimed Wednesday, citing no evidence.
Jay Sekulow, who represents the president along with Rudy Giuliani in the special counsel's probe of Russia's meddling in the 2016 election, suggested that the major news outlet had doctored anchor Lester Holt's interview with the president.
"You know that when there are interviews, there are edits and there is a longer transcript, and I will just tell you without disclosing any detail that when you review the entire transcript, it is very clear as to what happened," Sekulow told CNN on Wednesday.
Sekulow added: "And the evidence, when you look at the entire evidence, you don't see it. I'm not faulting anybody running a clip ... but to turn it literally into a federal case we don't think is right, we don't think it's constitutional and we think the entire transcript—without question—supports the President."
Sekulow added that Trump's defense team had discussed the interview with special counsel Robert Mueller's investigators.
"And I'm not going to give you information on how we provided it, but in our professional discussions with the Office of Special Counsel, we have addressed that on multiple occasions appropriately," Sekulow said.
Sekulow did not offer any evidence of NBC altering the interview to fit a particular narrative.
Trump's attorney appeared to parrot the president's own claim last month when he accused NBC's Lester Holt of "fudging" the interview to incriminate Trump's intentions behind Comey's dismissal.
"What's going on at @CNN is happening, to different degrees, at other networks - with @NBCNews being the worst. The good news is that Andy Lack(y) is about to be fired(?) for incompetence, and much worse. When Lester Holt got caught fudging my tape on Russia, they were hurt badly!" the president tweeted August 30.
With no end in sight for Mueller's probe, Trump and his cohorts have continued to challenge the investigation and the integrity of the FBI and Justice Department for even probing the president's campaign for alleged collusion with Russia to win the White House.
During his interview with Holt shortly after firing Comey in May 2017, Trump stated his reasoning behind the dismissal was based not on the recommendation of Deputy Attorney General Rod Rosenstein but the Russia investigation.
"And in fact when I decided to just do it I said to myself, I said, 'You know, this Russia thing with Trump and Russia is a made-up story, it's an excuse by the Democrats for having lost an election that they should've won'," Trump said in the interview.