Trump Authorizes All Russia, Clinton Email Probe Documents to be Declassified: 'No Redactions!'
President Donald Trump on Tuesday announced that he had "fully authorized" declassification of all documents pertaining to the investigation of Russian interference in the 2016 election and former Secretary of State Hillary Clinton's use of a private service for official emails.
"I have fully authorized the total Declassification of any & all documents pertaining to the single greatest political CRIME in American History, the Russia Hoax," the president tweeted this afternoon. "Likewise, the Hillary Clinton Email Scandal. No redactions!"
White House chief of staff Mark Meadows on Monday said Trump had "tasked me with getting some declassification rolling" as the president was recovering from COVID-19 at the Walter Reed National Military Medical Center. Officials began releasing documents on Tuesday.
"Today, at the direction of President Trump, I declassified additional documents relevant to ongoing Congressional oversight and investigative activities," National Intelligence Director John Ratcliffe said in a statement.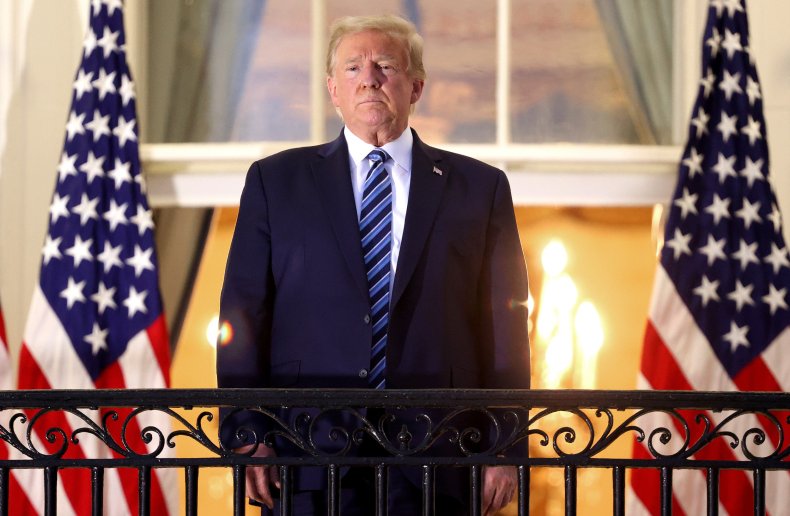 Documents released include notes from former CIA Director John Brennan that describes an alleged plan "approved by Hillary Clinton" that sought to "vilify Donald Trump by stirring up a scandal claiming interference by the Russian security service." The notes were taken after Brennan held a briefing with former President Barack Obama.
Trump's allies hope that the push for declassification will alleviate voter concern over whether the president colluded with Russia.
Brennan told CNN that his declassified notes were from "the 2016 period when I briefed President Obama and the rest of the national security council team about what the Russians were up to."
"I was giving examples of the type of access that the U.S. intelligence community had to Russian information and what the Russians were talking about and alleging," Brennan clarified.
If the Russians were alleging that Clinton was trying to "highlight the reported connections between Trump and the Russians," he added, then there's "nothing at all illegal about that."
Prior to the release, bipartisan lawmakers on the Senate Intelligence Committee had reportedly rejected the allegation against Clinton and as having no factual basis. Democratic Senate intelligence Committee Vice Chairman Mark Warner told reporters last month that "it's very disturbing to me that, 35 days before an election, the director of national intelligence would release unverified Russian rumint." "Rumint," a portmanteau of "rumor" and "intelligence," is a term meaning information of dubious veracity, according to Wiktionary.
Last week, Clinton spokesperson Nick Merrill condemned the documents as "baseless bullshit," according to Politico.
Ratcliffe has pushed back against allegations that he was furthering "Russian disinformation" by releasing the materials.
"To be clear, this is not Russian disinformation and has not been assessed as such by the Intelligence Community," he told Fox News in a statement. "I'll be briefing Congress on the sensitive sources and methods by which it was obtained in the coming days."
Newsweek reached out to the White House for comment.