Trump Has 'Social Autism,' Doesn't See 'Other People,' Says Conservative Pundit George Will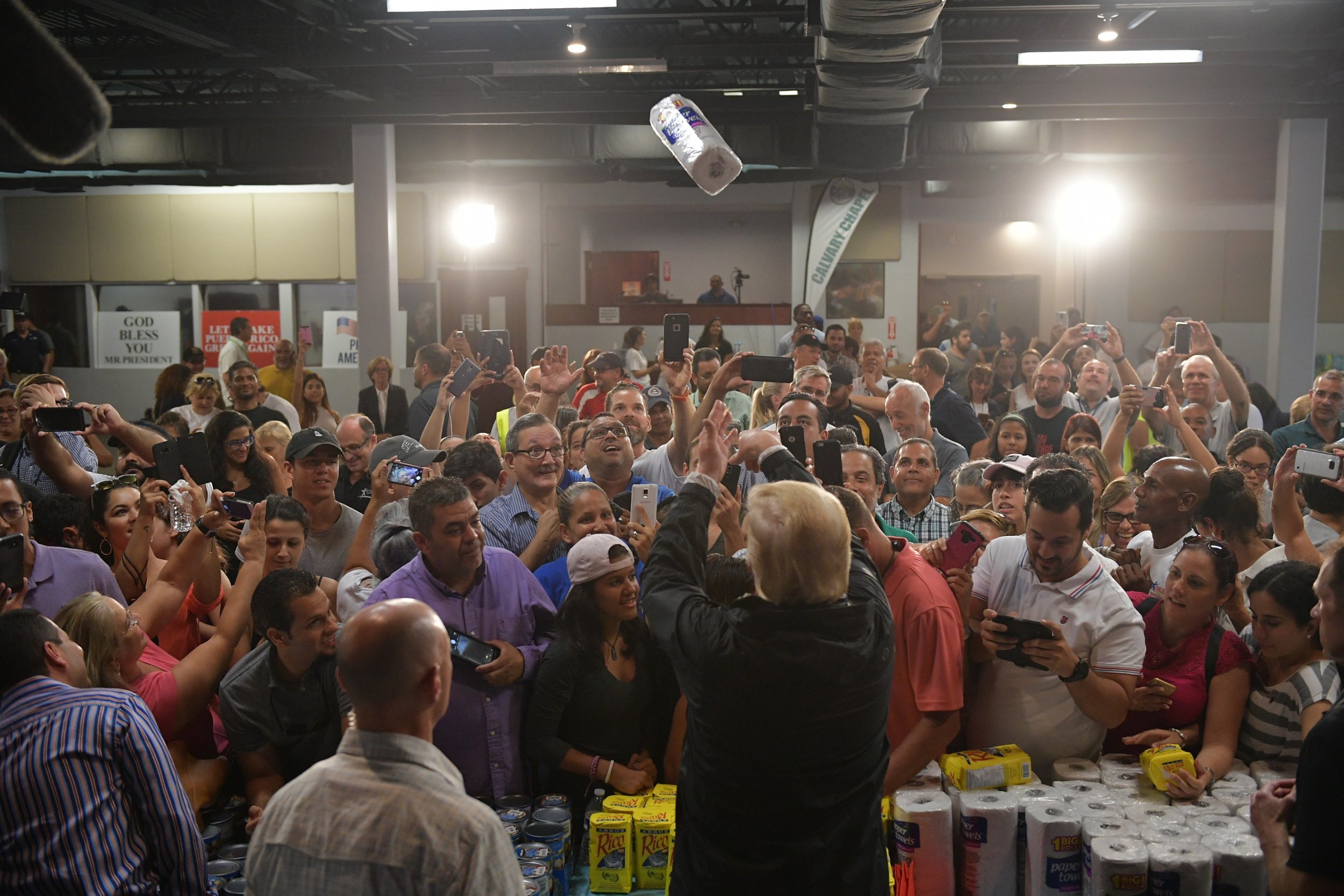 President Donald Trump's behavior during a much-criticized tour of the devastation in Puerto Rico on Tuesday is the result of "a kind of social autism," according to conservative commentator George Will.
Related: Trump tells Puerto Rico: 'You've thrown our budget out of whack,' and 'can be very proud' of only 16 deaths
After surveying the humanitarian crisis caused by Hurricane Maria, which includes much of the island still having no power or drinking water, Trump appeared at a briefing with local officials shortly after touching down in Puerto Rico. The president, hot on the heels of his attacks on San Juan's mayor over the disaster response and claims that some in Puerto Rico "want everything to be done for them," continued to praise his administration's efforts while offending many American citizens residing in the U.S. territory.
Trump lamented the dent the relief efforts had taken on the federal budget while claiming that Puerto Ricans were "very lucky" that the loss of life was minimal compared to that wreaked by Hurricane Katrina on the U.S. Gulf Coast in 2005. Later in the day, he distributed paper towels to residents by mimicking a basketball shot.
Will, who has been a fierce critic of Trump, said on MSNBC's Morning Joe Wednesday that there was something fundamentally wrong with the president that produces a galling lack of empathy.
"It's not clear that he sees other people," said Will, who also writes a regular column in The Washington Post. "There's such a thing as a kind of social autism—that he just doesn't connect with other people. There's no point in saying, Well, maybe he'll acquire it. This is not part of his genetic makeup. He's 70 [71] years old."
As for whether Trump might grow into the specific role of comforter-in-chief, Will was blunt in his assessment.
"It's like explaining the color turquoise to someone who is colorblind," he said. "He just doesn't get this part of the presidential function. And he's not going to."
Trump's level of empathy will be under the spotlight once again on Wednesday. The president has traveled to Las Vegas to console survivors of the worst mass shooting in modern U.S. history, in which 58 people were killed and more than 500 injured when a gunman opened fire on a country music festival from a nearby hotel window.
On Tuesday, Trump said about the attack that "what happened is, in many ways, a miracle," in an effort to praise the speed of the police response.