Trump Is Like An Autocrat From Germany In 1933, Former British Ambassador Says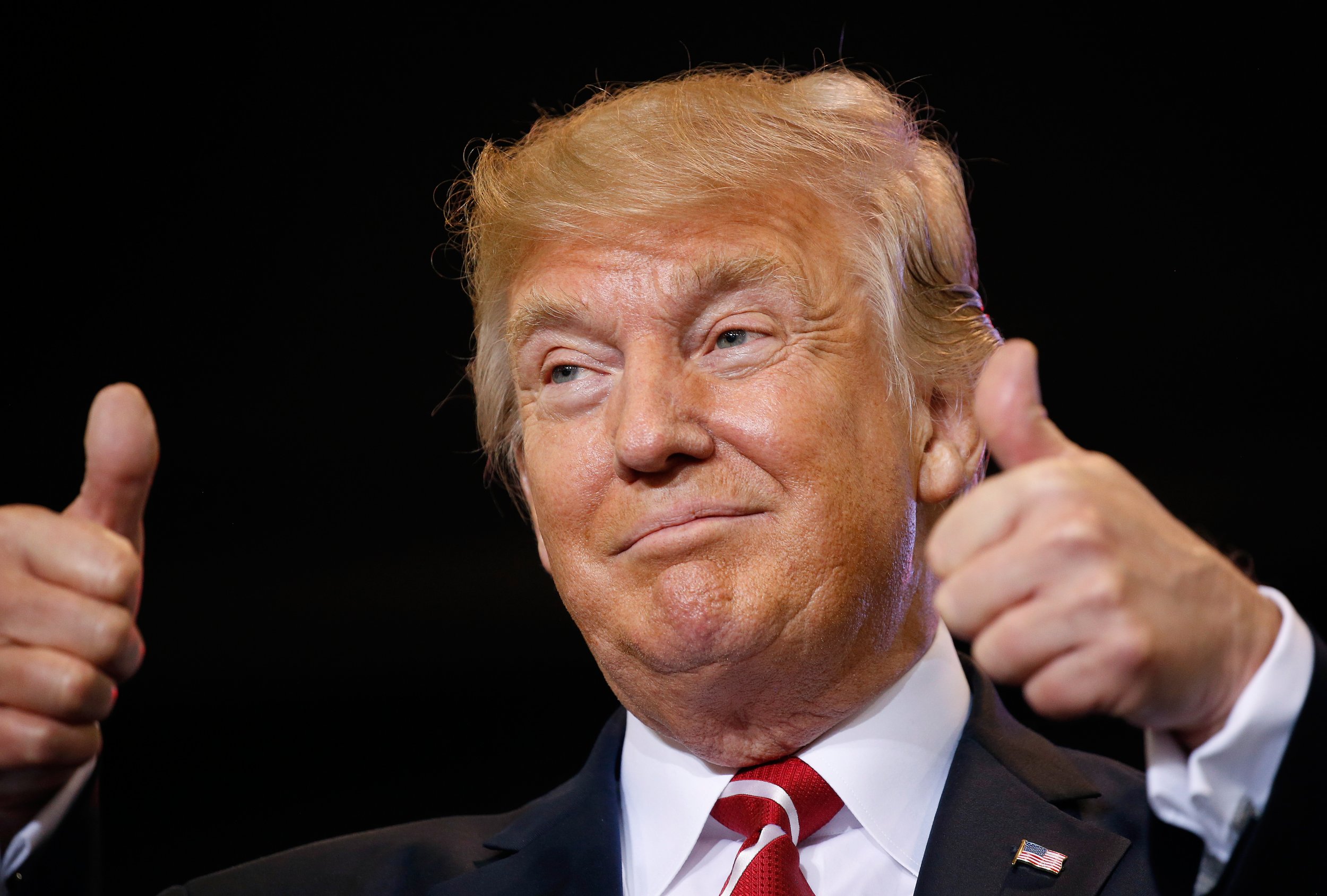 A former British ambassador to the U.S. has compared Donald Trump's to an autocrat in Germany in 1933 following the president's speech in Arizona on Tuesday.
Peter Westmacott made the comment on Twitter after Trump's fiery speech in which he slammed the media, defended his comments about violence in Charlottesville and repeatedly mentioned the size of the crowd that had gathered to hear him speak.
"Shades of 1933 Germany. And an invitation to autocrats w/o America's checks & balances to play the same game more dangerously. Leadership??" Westmacott tweeted on Wednesday, sharing a link to a post from reporter Andrea Mitchell about former Director of National Intelligence James Clapper's dim view of Trump's speech.
Mitchell wrote: "Former DNI Director Clapper says he's scared & worried about President's fitness to serve, access to nuclear codes, after tonight's speech."
In Arizona, the president took the opportunity to address the backlash against his Charlottesville comments, following criticism over an address in which he said both sides were to blame for the violence and suggested "fine people" were among a rally crowd of white supremacists and neo-Nazis.
"What happened in Charlottesville strikes at the core of America," Trump said.
"And tonight, this entire arena stands united in forceful condemnation of the thugs who perpetrate hatred and violence. But the very dishonest media, those people right up there with all the cameras…And I mean truly dishonest people in the media and the fake media, they make up stories," he said.
"They have no sources in many cases. They say "a source says," there is no such thing. But they don't report the facts. Just like they don't want to report that I spoke out forcefully against hatred, bigotry and violence and strongly condemned the neo-Nazis, the White Supremacists, and the KKK," he added, in a rant that prompted comparisons with his fiery campaign rallies.
But the president opted for a different tact on Wednesday at a speech he gave to veterans in Nevada, possibly opting to stay away from the more frenetic style that drew criticism at his Tuesday speech in Arizona.
Instead, Trump spoke of a future where people put aside their political differences and united as Americans.