Call Trump 'Porn President,' Avenatti Implores Twitter Followers
Michael Avenatti, dubbed the "creepy porn lawyer" by Fox News, has retaliated by asking his Twitter followers to refer to President Donald Trump as the "#PornPresident."
Avenatti is the attorney representing Stormy Daniels, whose real name Stephanie Clifford, an adult film actress who alleged she had an affair with Trump in 2006 at a celebrity golf tournament. The president denied the affair.
During a recent appearance on Tucker Carlson's Fox News show, Avenatti, who is considering a run for the presidency in 2020, argued with the host as the chyron calling him a "creepy porn lawyer" ran on the screen.
The California lawyer tweeted Monday: "Q: Trump and his cronies at Fox and on Twitter call me a 'porn lawyer' for representing one porn star in my 18 yr career. Meanwhile, Trump has had unprotected sex with multiple porn stars while married with children. What does that make him?
"A: #PornPresident. Please trend."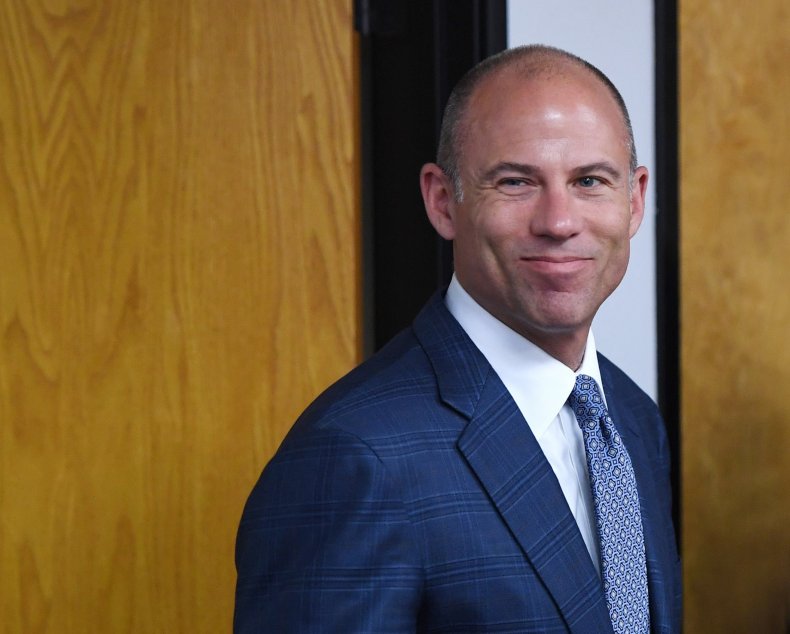 Trump's former lawyer Michael Cohen paid Daniels $130,000 to sign a nondisclosure agreement on the alleged affair right before the 2016 presidential election. He denied the president had any knowledge of the payment or that it was connected to the campaign.
But Cohen later admitted in a plea deal with prosecutors over fraud charges that he was directed to make the payment by Trump to support his election efforts, making it an unlawful, undeclared and excessive campaign contribution.
Avenatti stepped in to represent Daniels when Trump sued her for breaking the nondisclosure agreement, a lawsuit the president subsequently dropped. Daniels recently had a separate defamation suit against Trump thrown out by a judge.
Trump recently hit back at Avenatti, calling him a "total low-life" after he represented Julie Swetnick, the third woman to accuse the now Supreme Court Justice Brett Kavanaugh of sexual misconduct.
"Avenatti is a third rate lawyer who is good at making false accusations, like he did on me and like he is now doing on Judge Brett Kavanaugh," Trump tweeted. "He is just looking for attention and doesn't want people to look at his past record and relationships—a total low-life!"
The attorney has predicted that Donald Trump Jr. would be indicted by special counsel Robert Mueller before his birthday on December 31. Mueller is investigating the possibility of collusion between the Trump 2016 campaign and the Russian government.
Trump Jr. helped arrange and then attended a meeting in the summer of 2016 at Trump Tower in New York City between senior members of his father's presidential campaign and Natalia Veselnitskaya, a Russian lawyer with connections to the Kremlin who claimed to have dirt on Hillary Clinton.
Messaging Trump Jr. on Twitter, Avenatti wrote: "Can you confirm that you have no reason to believe that you are about to be indicted for making false stmts to federal agents? Asking for some friends. Btw, this could not happen to a nicer guy. Will your father continue his corruption pattern and pardon you?"