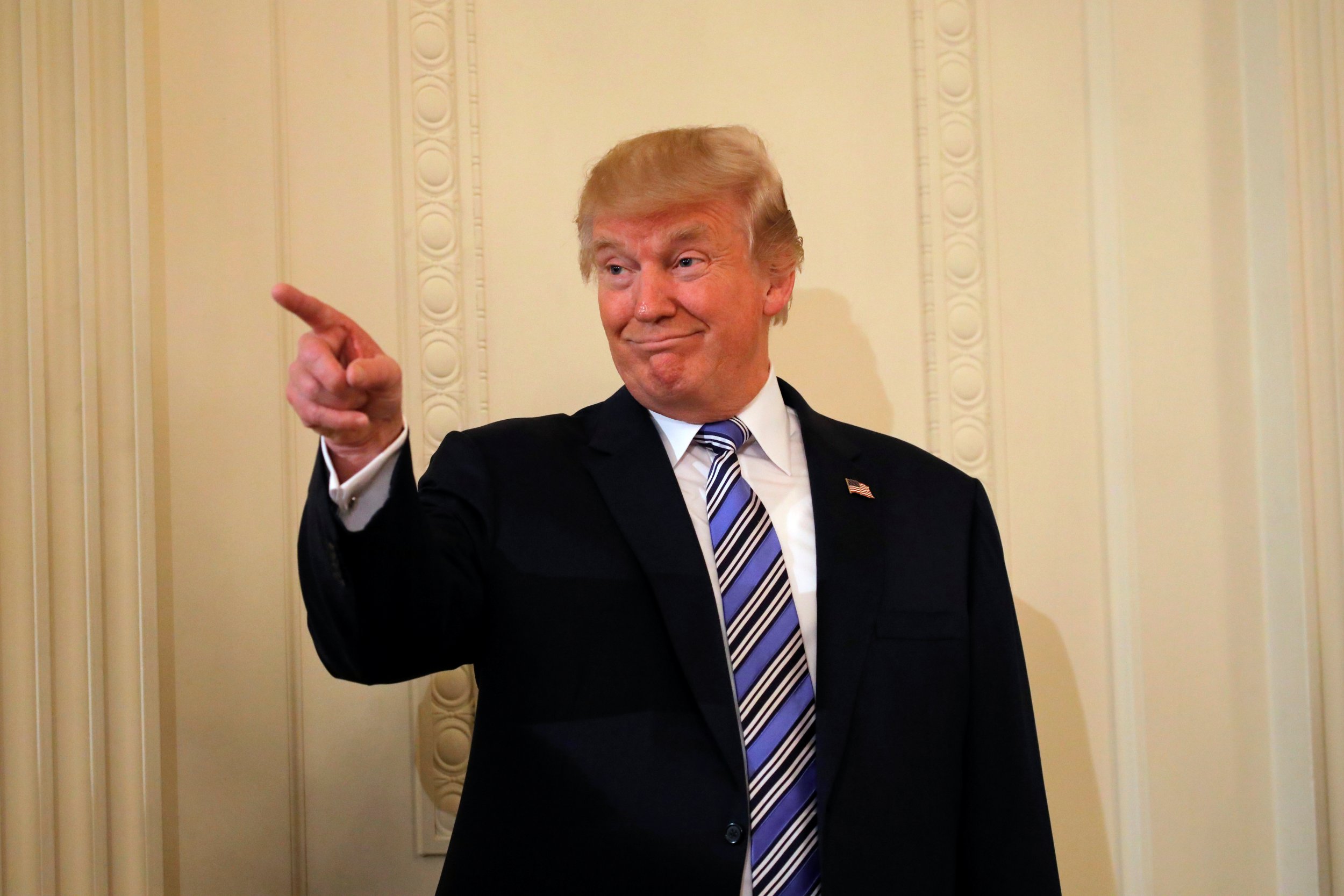 President Donald Trump is thoroughly average.
That's a somewhat controversial sentence, considering nearly every day of the Trump administration has, well, stirred up a controversy of some sort.
But on Monday, as Trump is wont to do, he bragged about how many bills he had signed.
"We've signed more bills—and I'm talking about through the legislature—than any president, ever," the president said at a "Made in America" event at the White House. "For a while, Harry Truman had us. And now, I think, we have everybody."
But Trump—seemingly catching himself in his own exaggeration—made an apparent reference to the Washington Post's fact-checking department in a side comment to Vice President Mike Pence just after uttering the bold claim about the number of bills he has signed.
"I better say 'think.' Otherwise, they'll give you a Pinocchio, and I don't like those—I don't like Pinocchios," Trump added.
The Washington Post fact-checking department actually didn't fully rebuke the president's statement, giving him the benefit of the doubt because he was speaking off the cuff. Still, the paper's headline read, "No, President Trump, you haven't signed more bills than any other president."
Trump has signed 42 bills so far in first term, which is 34 behind where President Harry Truman stood in just his first 100 days. As Trump approaches six months in office, The New York Times wrote that the past six presidents signed an average of 43 bills, meaning the former reality TV star is about average. "And an analysis of the bills Mr. Trump signed shows that about half were minor and inconsequential, passed by Congress with little debate," authors Michael D. Shear and Karen Yourish wrote in the Times.
Looking at former presidents, Jimmy Carter signed 70 bills in his first six months, Bill Clinton signed 50, George W. Bush signed 20, and Barack Obama signed 39.