Avocado Prices Could Triple if Donald Trump Shuts Mexico Border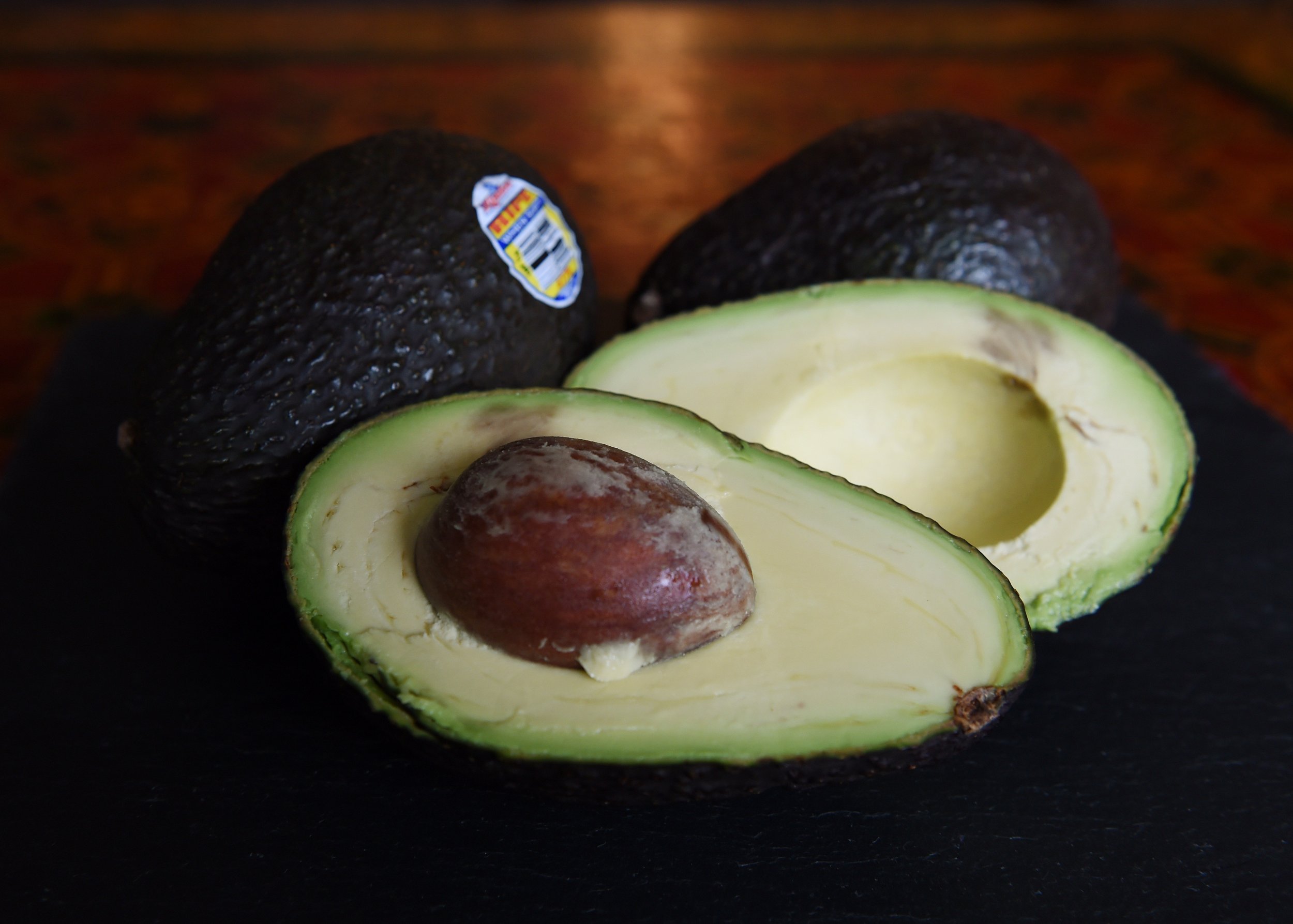 Avocado prices are surging and could go significantly higher if President Donald Trump follows through on his threat to shut the U.S.-Mexico border over the immigration issue.
That means significantly higher costs for businesses using avocados in their products, such as guacamole, and bigger price tags for the many American consumers who buy them.
Citing data from Mexico's Ministry of Economy, Bloomberg reported that the wholesale price for Hass avocados in Michoacán jumped by 34 percent on Tuesday to 390 pesos per kilo, the largest single-day increase in almost a decade.
"Avocado prices could easily double or triple if we shut down the border," Roland Fumasi, vice president and senior analyst at Rabobank, told Bloomberg. He added that the current price surge is due to importers stockpiling the fruit following Trump's comments.
Steve Barnard, president and chief executive of Mission Produce, the world's largest distributor and grower of avocados, told Reuters that Trump could not have picked a worse time of year because Mexico supplies almost 100 percent of America's avocados.
"California is just starting, and they have a very small crop, but they're not relevant right now and won't be for another month or so," Barnard said.
Trump told reporters last Friday that unless Mexico takes action to limit undocumented migrants crossing the border into the U.S., he will shut the entire border down.
He has already declared a national emergency over the border issue, which he claims is a crisis that a huge wall will solve, despite evidence to the contrary. For example, according to the Drug Enforcement Administration, most of the illegal drugs entering the U.S. via Mexico are smuggled through ports of entry, not across the unwalled border.
Trump declared the emergency in order to bypass Congress, which refused to allocate funding for his border wall, and to take the money he wants from approved military budgets.
"Mexico is going to have to do something, otherwise I'm closing the border. I'll just close the border," Trump said. "And with a deficit like we have with Mexico and have had for many years, closing the border would be a profit-making operation."
In reality, suddenly closing the border would drive up costs for many American businesses trading with Mexico, potentially causing job losses and putting some companies' survival at risk.
America has a trade deficit with Mexico—meaning it imports more than it exports—because its economy is larger and stronger. U.S. businesses can reduce their costs by importing cheaper goods from Mexico and using labor there, increasing their profitability and allowing them to invest in expansion.
On Saturday, Trump tweeted: "Mexico must use its very strong immigration laws to stop the many thousands of people trying to get into the USA. Our detention areas are maxed out & we will take no more illegals. Next step is to close the Border! This will also help us with stopping the Drug flow from Mexico!"
Then, on Tuesday, Trump appeared to suggest Mexico is taking action on migration, though he did not explicitly say if he had withdrawn his threat to shut the border.
"After many years (decades), Mexico is apprehending large numbers of people at their Southern Border, mostly from Guatemala, Honduras and El Salvador," Trump wrote on Twitter. "They have ALL been taking U.S. money for years, and doing ABSOLUTELY NOTHING for us, just like the Democrats in Congress!"
Senator Kamala Harris, a California Democrat and 2020 presidential candidate, hit out at Trump. "Closing the border to score political points is reckless and would cost American businesses along the border millions of dollars," Harris tweeted Saturday.
"We know because it happened last year, and that five-hour closure cost California's San Ysidro more than $5 million," Harris said, referring to November's shutdown. "This isn't a game."