Trump to Award Fox News Analyst Jack Keane With Presidential Medal of Freedom
Fox News analyst General Jack Keane will receive the Presidential Medal of Freedom next week, the White House announced Wednesday.
Keane is a retired four-star general in the U.S. Army, and served as Vice Chief of Staff in the Army from 1999 to 2003. After his retirement from the military, Keane served as an informal presidential adviser. Today, Keane is perhaps most known as a regular face on Fox News, serving as the network's senior strategic analyst.
"General Keane has devoted his life to keeping America safe and strong, and he has earned many awards, including two Defense Distinguished Service Medals, five Legions of Merit, two Army Distinguished Service Medals, the Silver Star, the Bronze Star, and the Ronald Reagan Peace through Strength Award," the White House said in a statement.
In addition to his military career and his work with Fox News, Keane is also the chairman of AM General, the company that builds the Humvee military vehicle, as well as the cofounder of nuclear energy consulting firm IP3 International.
Keane's knowledge and influence is respected on both sides of the political aisle, and he has advised former Secretary of State Hillary Clinton as well as Republican figures like Trump and former President George W. Bush.
Newsweek reached out to Fox News for comment.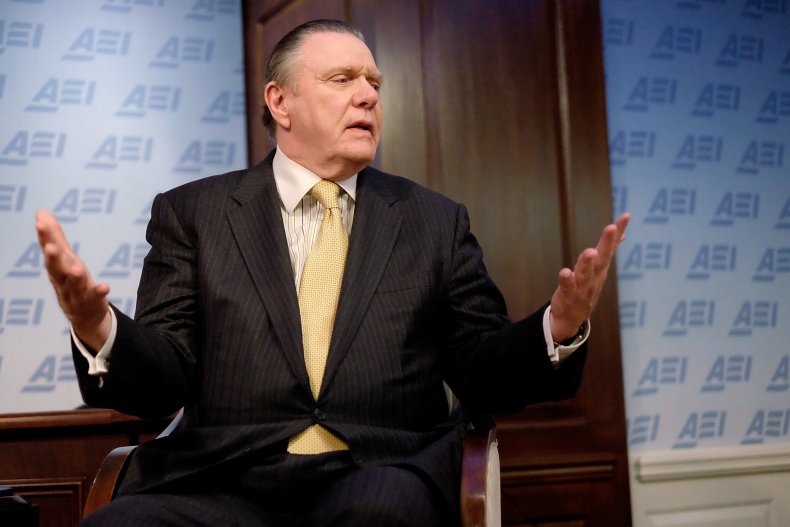 The Presidential Medal of Freedom is the highest civilian award in the United States, with equal status as the Congressional Gold Medal. The award honors those who have made "an especially meritorious contribution to the security or national interests of the United States, world peace, cultural or other significant public or private endeavors."
Despite being a civilian award, military personnel can be given the award and it can be worn on the uniform. Past military figures who have won the Medal of Freedom include former Secretary of State Colin Powell, who received the medal twice, and U.S. Navy Rear Admiral Grace Hopper, a pioneer of early computing.
The most recent Medal of Freedom recipient was radio show host Rush Limbaugh. During his term in office, Trump has awarded 20 Medals of Freedom—Keane will be Trump's 21st. Trump has also given the award to economist Arthur Laffer, former Attorney General Edwin Meese, former Senator Orrin Hatch of Utah and golf star Tiger Woods. He has also awarded posthumous Medals of Freedom to singer Elvis Presley, baseball legend Babe Ruth and Associate Supreme Court Justice Antonin Scalia.
The record for most Medals of Freedom awarded by a president goes to President Barack Obama, who awarded 123. President Ronald Reagan awarded the next-most, 102 Medals of Freedom. The award was established in 1963 by President John F. Kennedy, via executive order.
Trump to Award Fox News Analyst Jack Keane With Presidential Medal of Freedom | U.S.