Trump Administration Wants to Ax Office That Helps Combat Racial Conflict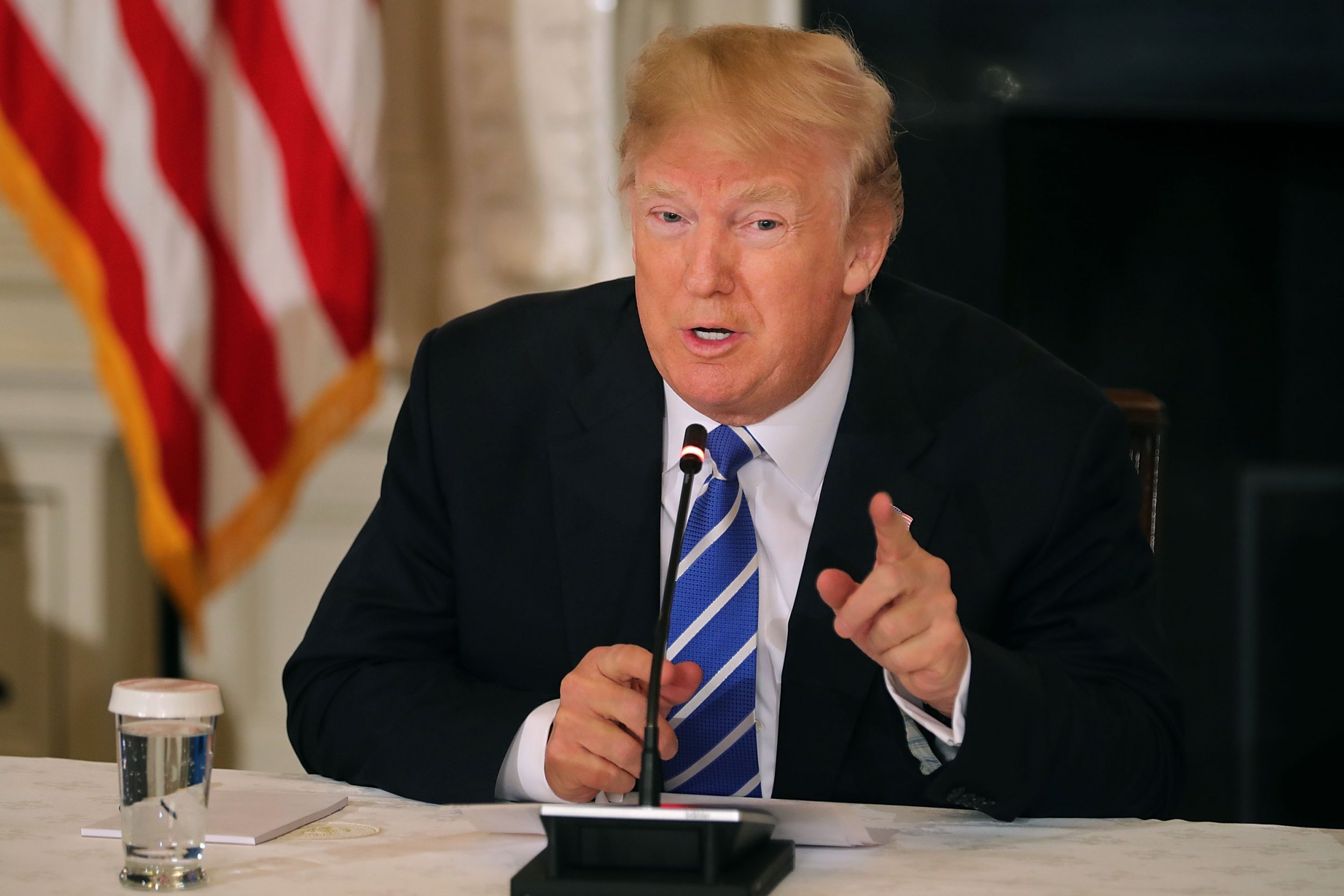 Updated | President Donald Trump's budget proposal for the next fiscal year would see an entire Justice Department office dedicated to combating racial-, ethnic- and gender-based conflict slashed.
All 54 staff roles within the Department of Justice's Community Relations Service (CRS), also known as the "peacemaker" program, would be axed under the proposed budget, with their responsibilities being absorbed by the agency's Civil Rights Division.
The CRS, which has at least 14 offices across the country, was launched after the passage of the Civil Rights Act of 1964 to help communities address tensions "arising from differences of race, color, national origin, gender, gender identity, sexual orientation, religion and disability," the office says on its website.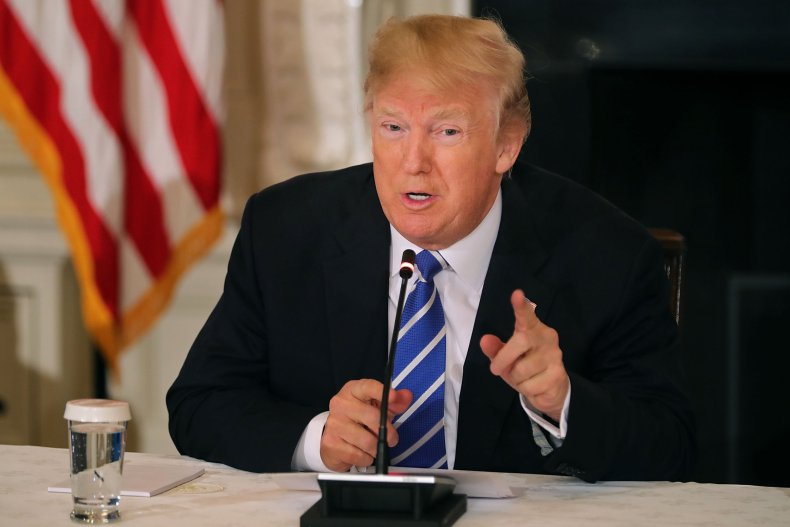 The body works with all parties, community leaders, civil rights groups and other organizations to address and de-escalate local conflicts.
Critics have hit out at the bid to ax the CRS, with the NAACP calling the move "another front in the [Trump] administration's attack on civil rights."
"The NAACP has long worked with the staff of the CRS to address community tensions related to our country's long history of racial inequality," Senior Director of Criminal Justice Programs Ngozi Ndulue told Newsweek in a statement.
"The CRS is already understaffed and underfunded and under the proposed budget there will be even less access to peacemakers that can address critical community needs. The Trump administration's attack on civil rights reveals its lack of understanding of the building blocks for healthy and safe communities," she added.
The NAACP's Legal Defense and Education Fund (LDF) also condemned the plan, calling it "irresponsible and shameful."
"Ending CSR by callously draining it of its resources is yet another move by this Administration to circumvent their legal obligations and strip minority communities of federal protections," LDF Policy Director Todd A. Cox told Newsweek in a statement.
"We need the Justice Department's 'peacemakers' now more than ever, and cutting off funding for the CRS–like so much of Trump's proposed budget–is irresponsible and shameful," he said.
Bernice King, the daughter of civil rights leader Martin Luther King Jr. called on the government to reconsider.
"We cannot afford to digress. The racism and rhetoric in our nation make it clear that the Community Relations Service is still needed. It's a way to build bridges and eradicate racism," she said.
Kristen Clarke, the president and executive director of the Lawyers' Committee for Civil Rights Under Law group also condemned the plan, calling it a "disastrous move."
She said the DOJ's CRS office plays a "critical 'peacemaker' role working with communities experiencing tensions" and pointed to Charlottesville, Virginia, where violent rallies in August saw clashes between white supremacists and counter-protesters, as an area in need of support.
"In [the] wake of rising hate crimes and other conflicts, this office is needed now more than ever. This is a disastrous move," Clarke said.
Becky Monroe, who led the CRS under the Obama administration, said terminating the office would have dangerous consequences for communities across the U.S. in a post on Medium.com.
"From Selma to Memphis and from Wounded Knee to the Lower Ninth Ward, dedicated CRS staff members have protected the rights of citizens and worked hard to build a stronger nation in which all individuals can live freely," Monroe wrote. "The historic and important contributions made by CRS are not just a line item to be tossed aside as Trump's budget suggests," she added.
Monroe, who is now director of the Stop Hate Project, said the CRS played an invaluable role in addressing tensions after the death of Trayvon Martin in Sanford, Florida, in 2012. Martin was 17 when he was fatally shot by George Zimmerman while walking home from a convenience store with a bag of Skittles and a drink.
Read more: Trump's 2019 budget slashes Medicare, bolsters defense spending
The former CRS chief said that handing off the office's activities to the Civil Rights Division would "effectively lead to a shutdown of the office."
Monroe also suggested that scrapping the program would be counter to Trump's self-proclaimed efforts to support police forces across the country, pointing out that the CRS is "frequently hailed by law enforcement leaders across the country for its contributions to public safety."
Neither the DOJ nor the CRS immediately responded to a request for comment on the proposed changes.
This story was updated to include comments from the NAACP.
Trump Administration Wants to Ax Office That Helps Combat Racial Conflict | U.S.