Trump, the Russian Lawyer and the Pop Star: President's Links to Azerbaijan Oligarch Come Under Scrutiny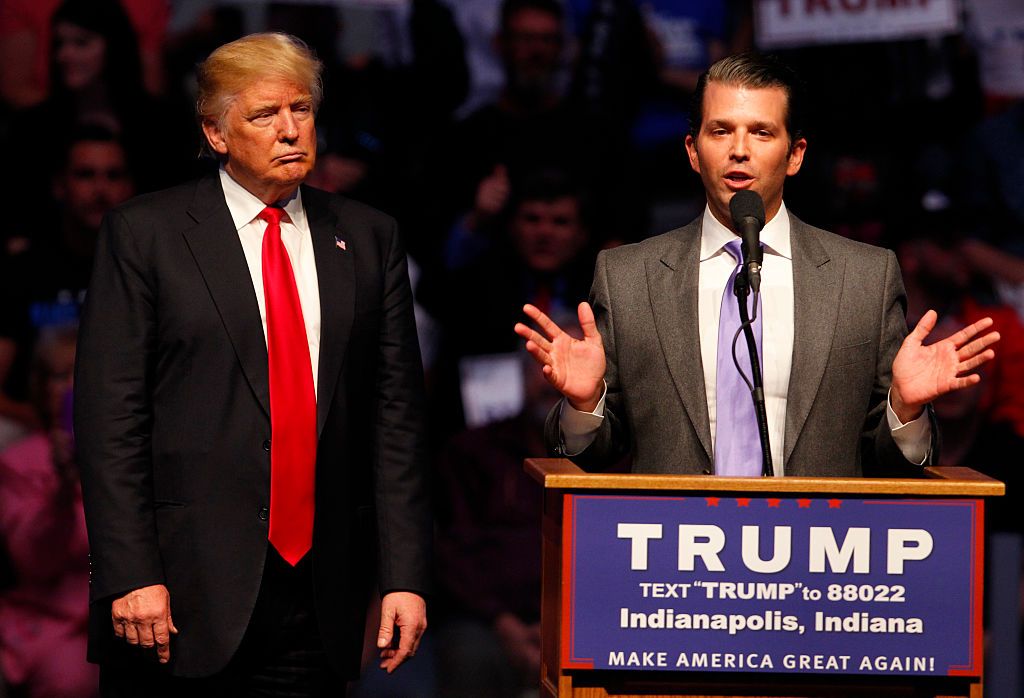 Before Donald Trump was elected president, the reality star and property developer was notorious for his outrageous media appearances, appearing at a WWE wrestling tournament, on radio shows with shock jock Howard Stern, as well as his reality show The Apprentice.
Amongst the more obscure was an appearance in a 2013 pop video by Azerbaijani singer Emin Agalarov, where Trump cameoed as Agalarov's angry boss.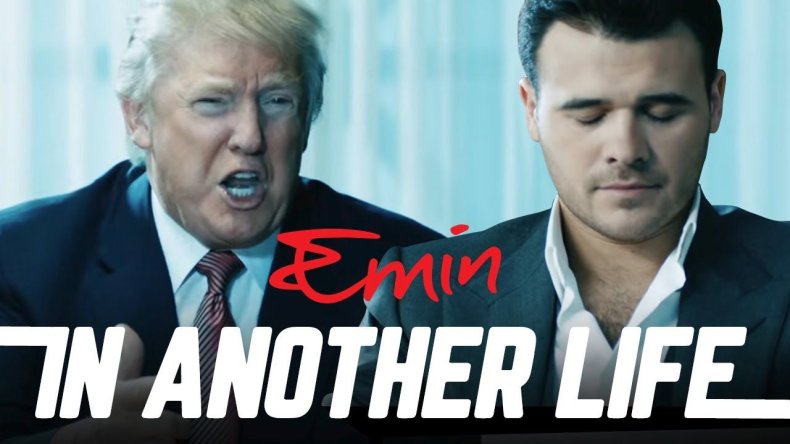 In the video, Agalarov dozes off at a fictional boardroom meeting dreaming of Miss World 2013 contestants, and comes round to Trump growling his "you're fired" catchphrase at the singer.
The video has surfaced again with the Trump family's links to Agalarov's agent, Rob Goldstone, under scrutiny.
On Monday, the New York Times reported that the president's oldest son, Donald Trump Jr., had been informed in an email by Goldstone that a Russian lawyer with damaging information on Democratic presidential candidate Hillary Clinton wished to meet him as part of the Russian government's efforts to aid his father's candidacy.
In a statement Monday, Goldstone said that he had been asked to set up the meeting by his client, Agalarov.
The meeting between Trump Jr. and the lawyer, Natalia Veselnitskaya, took place a week before it was widely reported that Russian state-backed hackers had stolen emails from DNC email servers. The emails were subsequently published on the WikiLeaks website.
Trump Jr. has claimed that at the meeting Veselnitskaya made unsubstantiated allegations "that individuals connected to Russia were funding the Democratic National Committee and supporting Clinton." Trump Jr. on Tuesday released the email exchange on Twitter, in which, when offered dirt on Clinton, he replied "I love it."
Further connections have emerged between Trump and the family of Agalarov, with the Washington Post reporting that the singer and his wealthy property developer father, Aras Agalarov, sponsored Trump's Miss Universe pageant in Moscow in 2013. Later that year Aras Agalarov, who has developed the Crocus City Hall shopping center and luxury flats in Moscow, was decorated by Putin.
The following year, Trump shot a video for Emin Agalarov's 35th birthday, in which he declared to the singer "You're a winner," he told him. "You're a champ. You're great at real estate. And, boy, can you entertain."
Aras Agalarov was also one of the backers of a deal to build a Trump-branded tower in Moscow, however the deal has been put on hold, Emin Agalarov said in a March interview with Forbes. In the interview, Emin Agalarov went on to claim that he had maintained contact with the Trumps after the November presidential election, with Trump sending them a handwritten note thanking them for their congratulations, and speaking to Trump Jr. in January.
Trump's controversial business dealings in Azerbaijan were explored in a March report in the New Yorker, which claimed that corrupt officials linked to Iran's Revolutionary Guard were involved in a project to open a Trump-branded hotel in Baku.
Trump Organization chief legal officer Alan Garten said that Trump played only a nominal role in the construction of the hotel, claiming he was "merely a licensor" who had allowed Anar Mammadov, the son of powerful Azerbaijani oligarch Ziya Mammadov, to use his name, according to the report.
Weeks before Trump took office as president, he halted construction of the nearly finished hotel over conflict of interest concerns.
With Trump under scrutiny from several investigations into his alleged ties to Russia, it remains unknown whether Algarov's alleged attempt to forge links between the Trump camp and individuals linked to the Kremlin was an isolated instance, or part of a wider pattern.