'Trump Baby' Blimp to Follow President to Australia
The activists behind the 20-foot tall, inflatable baby blimp of President Donald Trump are taking steps to make good on their promise to have the blimp follow the U.S. president "wherever the orange sex pest goes."
"The 'Trump Baby' blimp has become this kind of globally recognized symbol of opposition to Trump," Simone White, one of the organizers working to bring the blimp to Australia ahead of Trump's expected visit in November, told The Guardian. "We have been in touch with the people that made the blimp, and they are actually really keen to have it travel the world. They're excited to get the blimp to Australia."
Plans to protest Trump's travel to Australia with the blimp come just weeks after the 20-foot inflatable made its debut in London, where activists expressed opposition to Trump's first visit to the United Kingdom as a US President.
"When Trump visits the U.K. on Friday the 13th of July this year, we want to make sure he knows that all of Britain is looking down on him and laughing at him," the original organizers of the blimp wrote on Crowdfunder. "Wherever the orange sex pest goes, #TrumpBaby will not be far behind, haunting the skies—and hopefully the dreams—of the stain on the office of President that is Donald Trump Senior."
The protest in Australia has been tentatively named "United Against Trump," according to The Guardian, and White said, like the protest in the U.K., the goal is to make Trump uncomfortable. "We're expecting an absolutely enormous protest," she said. "We are expecting this could be one of the biggest protests in Australia in a long time. Our goal, like the goal of the protesters in the U.K., is to make Trump feel like he is not welcome here."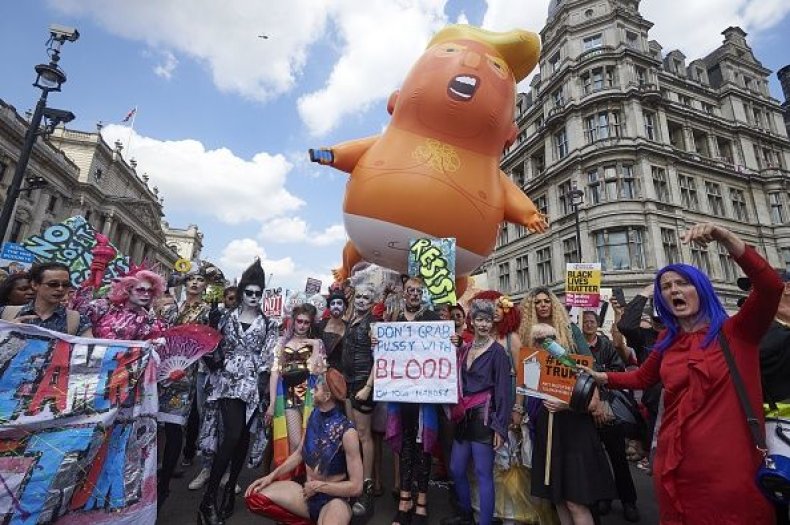 In the United States, a GoFundMe page has raised more than $20,000 in 10 days to bring the blimp to a number of states. "We were inspired by the patriotic actions of our friends in the U.K.," the organizers said. "We are dedicated to pushing back against Donald Trump and his administration's assault on our democracy and the American values we hold so dear."
The White House did not immediately respond to Newsweek's request for comment on the blimp, but Trump told The Sun earlier this month the blimp made him feel "unwelcome" during his U.K. trip.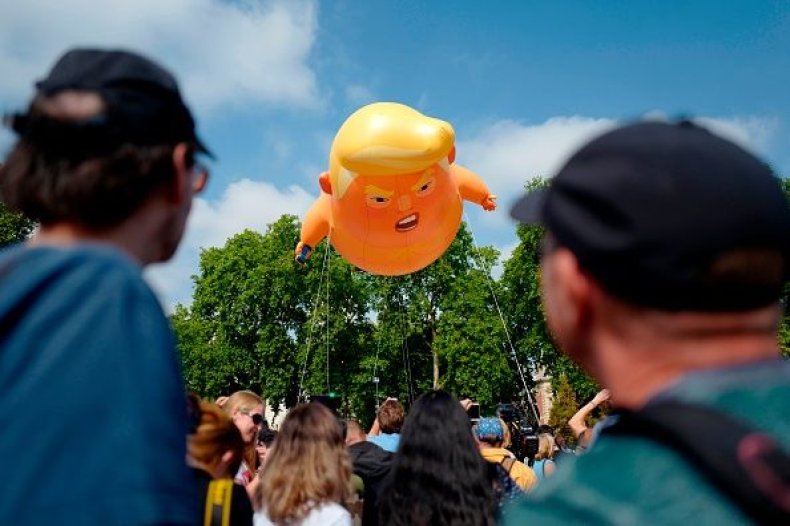 "I used to love London as a city. I haven't been there in a long time. But when they make you feel unwelcome, why would I stay there?" he said. "I guess when they put out blimps to make me feel unwelcome, no reason for me to go to London."