Exclusive Poll: Just 15 Percent of Britons Back Trump Over Biden in 2020, Former VP Considered a Better Ally for U.K.
More than half of British voters say they would vote for former Vice President Joe Biden over President Donald Trump, if given the chance to participate in the upcoming 2020 election, exclusive Newsweek polling reveals.
Conducted by Redfield & Wilton Strategies, the poll, which saw 1,500 adults surveyed online on Sunday, found that 51 percent of British voters would throw their support behind Biden, compared to just 15 percent who would back Trump.
Trump was the preferred choice among just 26 percent of Conservatives registered to vote in Britain's 2019 general election, while Biden was the top pick for 63 percent of voters with Labour, a center-left party and the official opposition in the U.K.
Six percent said they would prefer another candidate altogether, while 13 percent said they would not vote and 14 percent said they did not know who they would prefer.
Asked which of the two candidates would be a better ally for Britain, 46 percent of British voters said they believed Biden would be the better choice.
Meanwhile, just 20 percent of voters said they felt Trump is the best ally for Britain. Thirty-four percent of voters said they did not know who would be the best choice between the two politicians.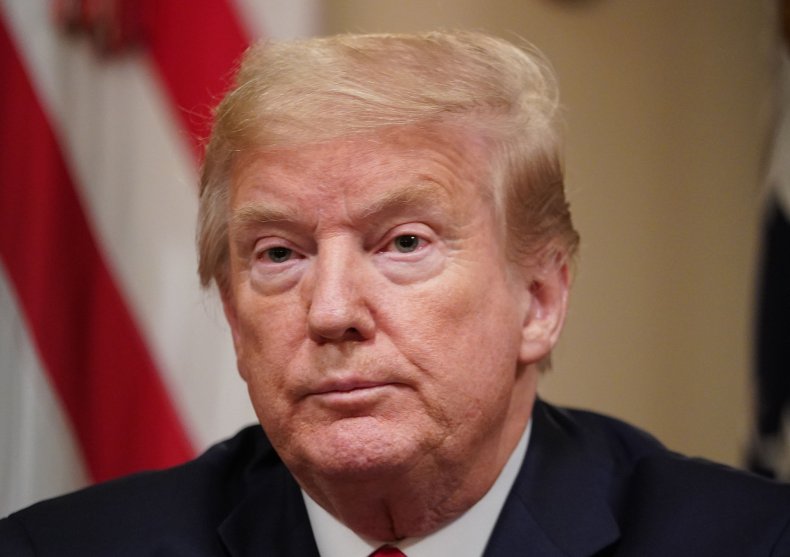 Presented with the poll's findings, Thomas Gift, a political scientist at University College London (UCL), said the numbers "confirm what's generally considered conventional wisdom: Trump remains unpopular in the U.K., and most citizens hold his presidency in low esteem."
"They also likely reflect a broader trend emblematic of the Trump era-that of waning trust in U.S. leadership abroad—which stands in stark contrast to the Obama administration and likely limits the ability of the U.S. to project 'soft power' globally," Gift said.
However, whether or not Trump is re-elected in 2020, when it comes to trade, Gift said "forging a large-scale trade deal will be difficult under any situation, regardless of who occupies the White House."
"It's unclear that Trump's low approval ratings in the UK, however, would be the largest obstacle to getting a deal done," Gift said. "Likely more important will be the substantive details of any negotiation and how both leaders feel the outcome will play politically to their own domestic constituencies."
"If there's any reason to be optimistic," he said, "it may be that Trump and Johnson appear to have a relatively good personal rapport. Historically, personal relationshipS can—in some cases—allow leaders to come together and broker deals that on the surface might seem challenging. Yet even in the best-case scenario, a significant US-UK trade deal will take patience and require compromises on both sides of the Atlantic."
While the Newsweek poll, which had a margin of error of 2.53 percent, found limited backing for Trump's re-election in the upcoming November election, it did find support for his recent decision to temporarily ban immigration to the U.S. in response to the coronavirus pandemic.
Sixty-four percent of British voters said they "agree" that the president's decision to ban certain forms of immigration to the U.S. amid the pandemic was the right decision for the U.S. Only 8 percent of voters said they directly disagreed with the measure.
Meanwhile, 69 percent of British voters said they would like to see similar measures implemented in Britain for the duration of the coronavirus crisis.
When it comes to traveling to the U.S., 64 percent of voters said they did not believe it would be safe to make the cross-Atlantic trip for at least the next six months.
At least 39 percent said they believed it would be more than a year before it would be safe to travel to the U.S.
This article has been updated with comments from UCL political scientist Dr. Thomas Gift.