Trump-Backed Mooney Targets Manchin's Seat Minutes After GOP Primary Win
Representative Alex Mooney hinted that he could be ready to challenge Senator Joe Manchin for his seat just moments after the congressman beat out the senator's endorsed candidate in West Virginia's GOP primary Tuesday night.
Mooney slammed Manchin in his first speech after he was projected to win the state's 2nd Congressional District, bashing the senator for appearing in an ad for his opponent, Representative David McKinley, according to CNN's Kristen Holmes.
Mooney and McKinley faced off in a rare incumbent-against-incumbent House race after the state's boundaries were redrawn by the 2020 census.
In an unusual move, Manchin, a moderate Democrat, weighed in on the Republican primary, siding with McKinley—who also received the endorsement of Governor Jim Justice and former Secretary of State Mike Pompeo, both of whom are Trump loyalists.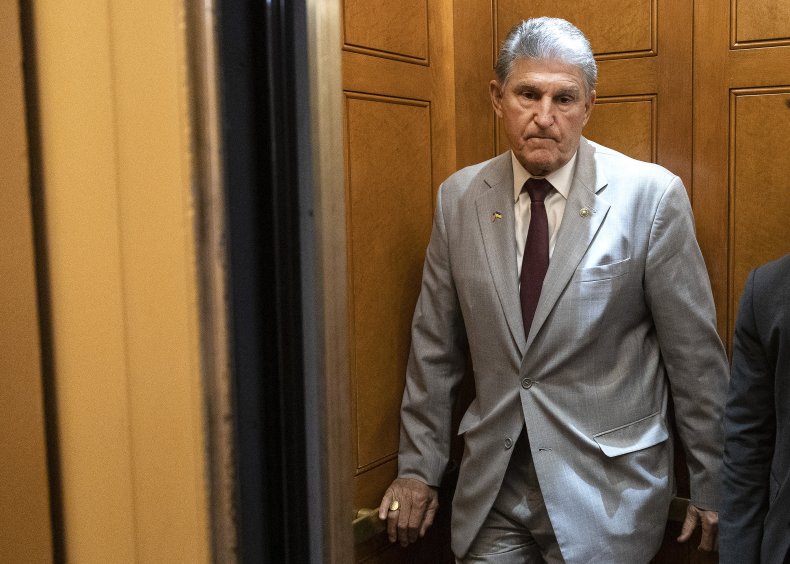 In the weeks leading up to Tuesday's election, Manchin appeared in one of McKinley's TV ads, saying: "For Alex Mooney and his out-of-state supporters to suggest that David McKinley supported Build Back Better is an outright lie. David McKinley has always opposed reckless spending because it doesn't make sense for West Virginia."
"Alex Mooney has proven he's all about Alex Mooney. But West Virginians know David McKinley is all about us," the senator said.
The former president, however, backed Mooney while condemning McKinley for voting for the bipartisan infrastructure law and the creation of the House committee investigating the January 6 Capitol riot.
On Tuesday, Mooney brought up Manchin's own vote to impeach Trump and suggested he may go after the senator's seat himself.
Speaking to the crowd at Clarion Inn in Harper's Ferry, the congressman reportedly said, "I'm 2-0 against [Manchin]. Maybe I should make it 3-0."
Asked if Manchin could be up against a real challenge in 2024, West Virginia's other senator, Republican Shelley Moore Capito, told CNN on Monday, "It's going to be tough."
Mooney has previously criticized Manchin's endorsement of McKinley, saying that the senator's support for his rival was "further proof David McKinley is a complete and total RINO." RINO is a pejorative acronym that stands for "Republican in Name Only."
Although Manchin has managed to remain popular in the red state, Trump carried West Virginia in both the 2016 and 2020 presidential elections, with more than two-thirds of the vote.
The GOP primary has once again proved the power the former president holds over the Republican Party.
The winner of Tuesday's primary is expected to go on to win the general election in November.