Trump-Backed Senate Candidate Sean Parnell Suspends Campaign Amid Custody Battle
Pennsylvania Republican Sean Parnell, who was endorsed by former President Donald Trump, has suspended his campaign for the U.S. Senate after losing custody of his three children.
Parnell was looking to win a Senate seat that's open because of Senator Pat Toomey's decision to not run for reelection. Parnell came under heavy scrutiny for restraining orders that his wife, Laurie Snell, sought in 2017 and 2018, as well as accusations that he abused her for years, including choking her.
Parnell has denied the allegations and testified under oath that he "never" got "physical" with his wife. Asked by his attorney if he ever choked his wife, he responded, "Never."
On Monday, Judge James Arner ruled against Parnell and granted sole legal custody to Snell. Parnell will have physical custody on three weekends a month, according to the judge's order.
Shortly after news of the judge's ruling broke, Parnell announced he was suspending his Senate campaign. He said in a statement that his focus is "100 percent" on his children and that he wants them to know "I do not have any other priorities and will never stop fighting for them."
"I strongly disagree with the ruling today and I'm devastated by the decision," Parnell said. "In the order, two of the leading factors that weighed heavily in the judge's decision revolved around me being a leading U.S. Senate candidate. There is nothing more important to me than my children."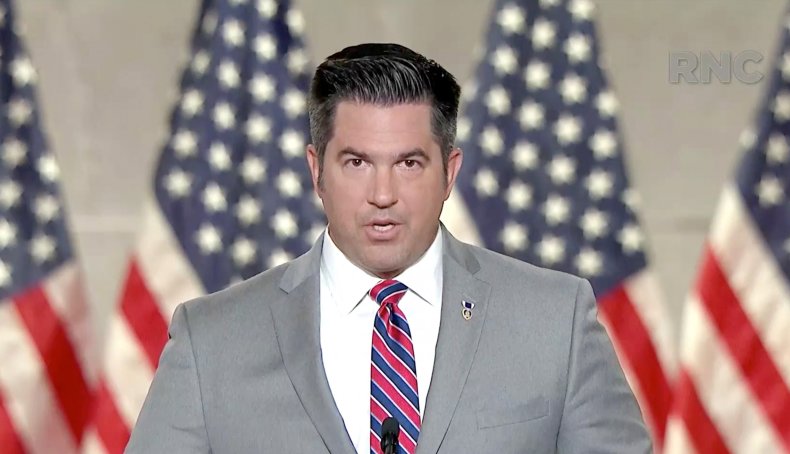 Newsweek reached out to Parnell's campaign for comment but did not receive a response in time for publication.
Trump endorsed Parnell in September, calling him a "great" Senate candidate. Trump also said the "only reason" Toomey decided to not run for reelection was because he couldn't earn the former president's endorsement. The Pennsylvania senator voted to convict Trump in his second impeachment trial.
"[Parnell] will do all of the things that Toomey is incapable of doing. Sean Parnell will represent the Commonwealth of Pennsylvania the way it should be represented—and it's about time!" Trump said in September.
Parnell told Trump about his intention to suspend his campaign following the court's ruling.
"[The Pennsylvania Senate seat] remains a top priority for Pres. Trump and the '22 MAGA Map—rallying our movement behind the best America 1st candidate remains critical," Taylor Budowich, director of communications for Trump, tweeted.
Snell alleged that Parnell struck one of their children hard enough to leave welts and that he punched a closet door, which hit another one of their children in the face, leaving a bruise. She also alleges that Parnell kicked her out of their car on the side of a highway and told her to get an abortion.
In denying the allegations, Parnell told the court it "just wasn't a good relationship." He also claimed that his wife "made up" the story about the closet, that she "wasn't even there" and that the child just got startled and bumped his own head on the door.
In his ruling, Arner said he found Snell was the "more credible witness."