Trump Started Backing Michigan GOP Senate Candidate John James When He Saw Him on TV: 'He's a Star'
President Donald Trump has revealed he decided to support Republican Michigan Senate candidate John James after he saw him on TV.
Speaking to Fox News host Laura Ingraham, Trump said James is "doing so well" he hopes to head to Michigan to support him in person.
"John James is a star. African American. Great guy," he said on The Ingraham Angle on Monday.
"He was one of four or five people running and I'm watching television and I see John James. I said 'who's that guy? He's running in Michigan. Let me see it again.' And I said 'that guy is great, he's a star'."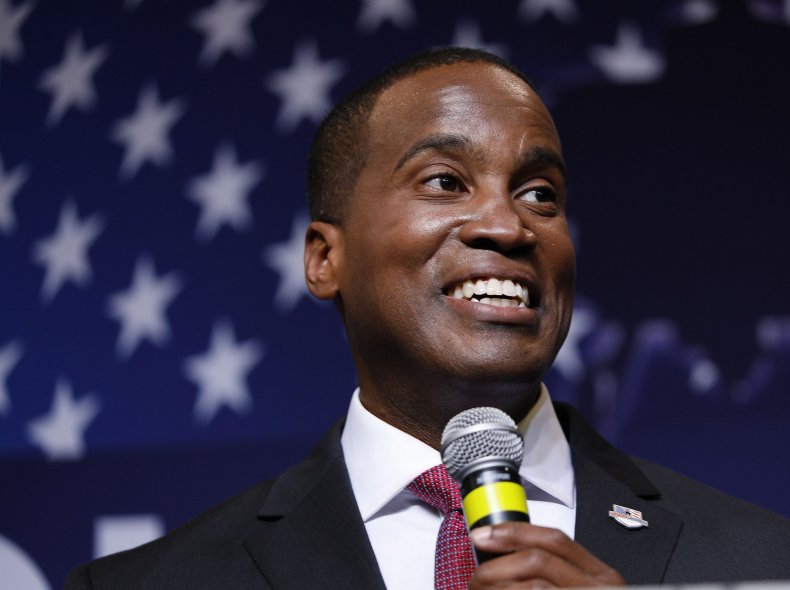 "I did a little research and I backed him. And he's taken off'," the president said.
Trump also criticized the incumbent Democratic senator Debbie Stabenow, whom he dubbed a "disaster" for the state.
With a week to go until the midterm elections, an Emerson College poll published Sunday suggested Stabenow had a nine-point lead on James, at 52 percent to 43 percent respectively. Last week, an Epic-MRA poll showed Stabenow with a seven point lead. A previous poll by the same firm in September put Stabenow 23 points ahead.
Read more: "Erick Erickson is part of the problem"—anger over Meet the Press conspiracy theory segment
"He's doing really well," Trump said, acknowledging the GOP candidate was down seven points but claiming "that's nothing because normally they're down 25 or 30."
In July, Trump tweeted his support of James ahaed of the Michigan primary election, calling him "spectacular."
"Rarely have I seen a candidate with such great potential. West Point graduate, successful businessman and a African American leader," Trump wrote.
James has billed himself as an "outsider" candidate against Stabenow, who is running for her fourth term after 18 years in the Senate. If he claims the Senate seat from Stabenow, James will become Michigan's first African American senator.
The 37 year old graduated from West Point United States Military Academy with a Bachelor of Science degree, and went on to serve in the army for eight years, including during the Iraq war. James is now president of his family business, which provides international logistics support, and he claims has made $137 million in revenue.
On his website, James describes himself as a "a pro-life, pro-Second Amendment, pro-business conservative."
Stabenow, the first woman to represent Michigan in the Senate, graduated from Michigan State University with a bachelor and later a master's degree in social work. In the past, she has voted for stricter gun controls; boosting nutrition programs in public schools; extending maternity care coverage, and cutting taxes for small businesses who provide their workers with health insurance. She also co-sponsored a bill banning gas and oil drilling to protect the state's Great Lakes.
The pair will go head to head at the midterm elections on 6 November.