Trump Ban: How to Help Muslims Affected by Travel Blacklist
The Supreme Court ruled Monday that Trump's new travel ban—which bars citizens from six Muslim-majority countries from entering the United States for a period of 90 days—is allowed to restart Thursday.
Citizens from from Syria, Sudan, Somalia, Libya, Iran and Yemen must now prove they have a parent, sibling, or child in the United States in order to visit. Visas already issued will not be revoked.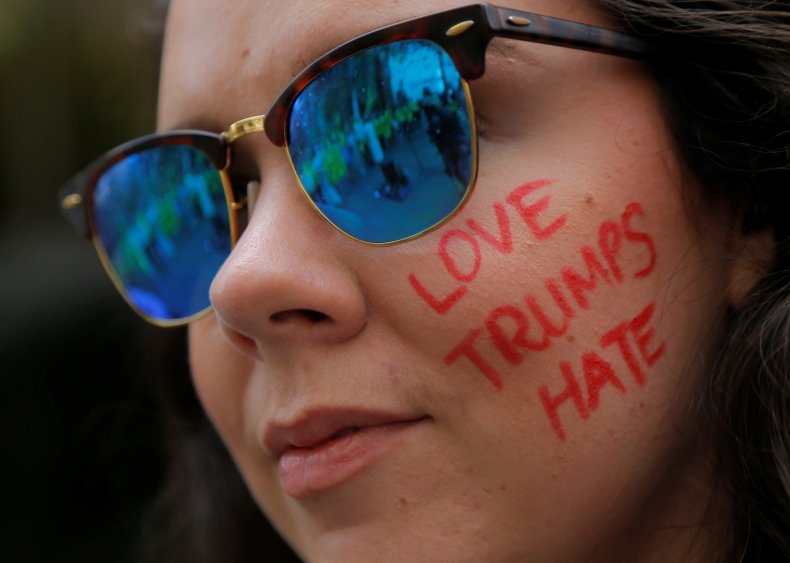 The ban has been criticized by politicians, judges and foreign leaders of other countries. The Council of American-Islamic Relations, said the ban "ignores the Islamophobic origins of the policy and emboldens Islamophobes in the Trump administration."
Journalists, students, workers or lecturers who have employment contracts in the United States are exempt from the ban. Existing visas have not been revoked, and there should be less chaos at airports this time.
During the last travel ban, immigration lawyers headed to airports to offer their services for free. Immigration lawyers who want to help can get in touch with the organizations below to offer their services free of charge once again. Anyone who needs help can contact the following organizations for legal advice.
ACLU
The American Civil Liberties Union (ACLU) argued on May 9 that the travel ban is a Muslim ban. After the debacle caused by the travel ban earlier this year, donations to the ACLU increased by six times its yearly average in one weekend. The ACLU provides legal assistance. You can contact the organization or donate here, or call 212-549-2500.
CAIR
The Council of American Islamic Relations also provides legal services and support. Contact civilrights@cair.com or call 202-742-6420 for legal representation.
National Immigration Law Center
If you need help understanding the travel ban, and how it may affect you, friends or family, then get in touch with the National Immigration Law Center, which should be able to offer advice and help. Email: reply@nilc.org
The International Institute of Minnesota
The International Institute of Minnesota helps to provide crucial refugee services, workforce development and help with immigration and citizenship. For services, advice, and assistance with settling in the United States as a refugee, get in touch here: info@iimn.org
The United States Council of Muslim Organizations
The USCMO is a catch-all destination for people looking for advice and help with the travel ban. They should be able to link those who need it with more local organizations here.