Trump Is Scared of Steve Bannon and That's Why He Hasn't Been Fired: Report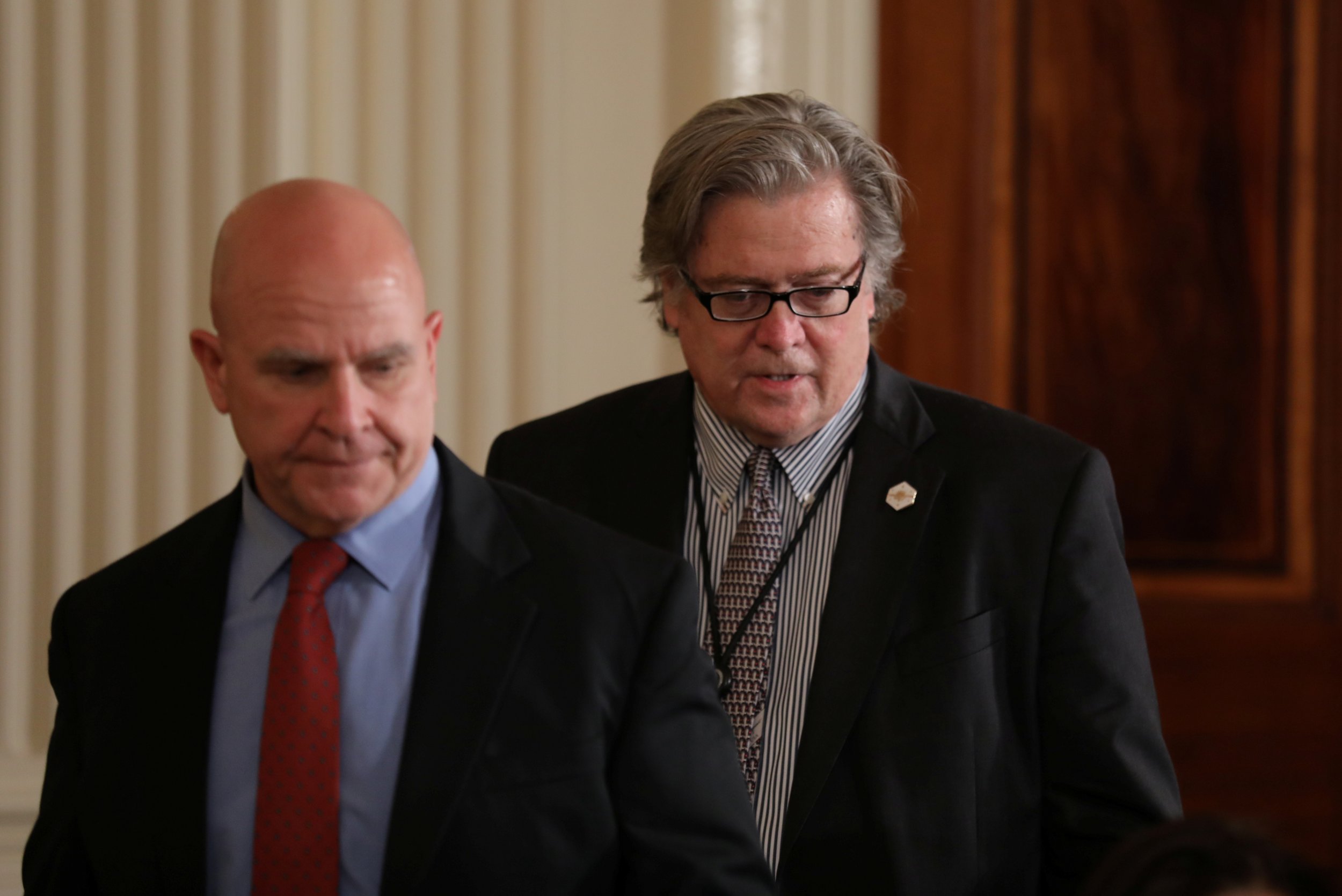 The future of Steve Bannon's continued employment in the White House as Donald Trump's top political strategist has been an open question for months. But the former Breitbart News head Bannon has time and again avoided a dismissal even as calls for it intensified after Trump's reactions and statements to the protests in Charlottesville, Virginia, over the weekend.
The president's decision to keep Bannon, who called his former news website a platform for the so-called alt-right, has perplexed many as Bannon's faced accusations of being a white nationalist.
The possible reason Trump has opted to keep Bannon on may be relatively simple: fear.
The struggling billionaire president is reportedly scared that if he did send Bannon packing that he could become a vocal critic of the administration once free of its political inner-workings, Reuters reported late Tuesday.
"The president obviously is very nervous and afraid of firing him," an unnamed source close to the White House told Reuters.
The supposed fear stems from Bannon's influence over a nationalist Trump base that many have claimed handed him the White House last year, as evidenced by Trump's campaign promises of cracking down on immigration and renegotiating global trade deals that were labeled as more isolationist by critics.
There are also reports that even Bannon's allies in the White House are moving away from him, like senior policy adviser Stephen Miller and presidential assistant Julia Hahn, according to The Daily Beast.
The fear could be real or not as many political operatives tend to gravitate toward media jobs following their departure, like former Press Secretary Josh Earnest, who is regularly appearing on MSNBC. CNN even announced after former Trump Press Secretary Sean Spicer stepped down that it would not be hiring him.
Indeed, there's a chance that rather than outright firing Bannon, Trump could demote him to avoid upsetting the aforementioned base, according to the report.
It's a base that includes white supremacists and nationalists, as well as neo-Nazis, groups that Trump did not immediately condemn Saturday following the death of counter-protester Heather Heyer while saying the violence in the college town was on "many sides."
Two days later, Trump specifically derided the hate groups in a press conference and condemned bigotry of any kind.
But Trump later walked back those comments during another press conference Tuesday, during which he said the "alt-left" had also been responsible for the violence and accused the media of not accurately reporting it. Those comments brought new criticism on Trump and his administration, with reports indicating that the president was supposed to stick to discussing his much-anticipated plan to revamp the country's infrastructure but instead veered off on his own.
Trump also said Tuesday that Bannon was a "friend" and "not a racist," and that "we would see about Mr. Bannon," who he denied speaking with over the weekend before and during the political fallout from the initial response to Charlottesville.
For now, Bannon's job appears to be safe, according to The New York Times on Wednesday, which also reported that the idea Bannon is pulling Trump's strings is wrong.
But the political infighting and media backstabbing that has taken place between Bannon and National Security Adviser Lieutenant Gen. H.R. McMaster—and previously White House senior adviser and Trump son-in-law Jared Kushner—has bubbled up so much that it could be greatly affecting the president's agenda.