'Sloppy Steve': Trump Blasts Bannon And Wolff's Book as 'Full of Lies' in New Tweet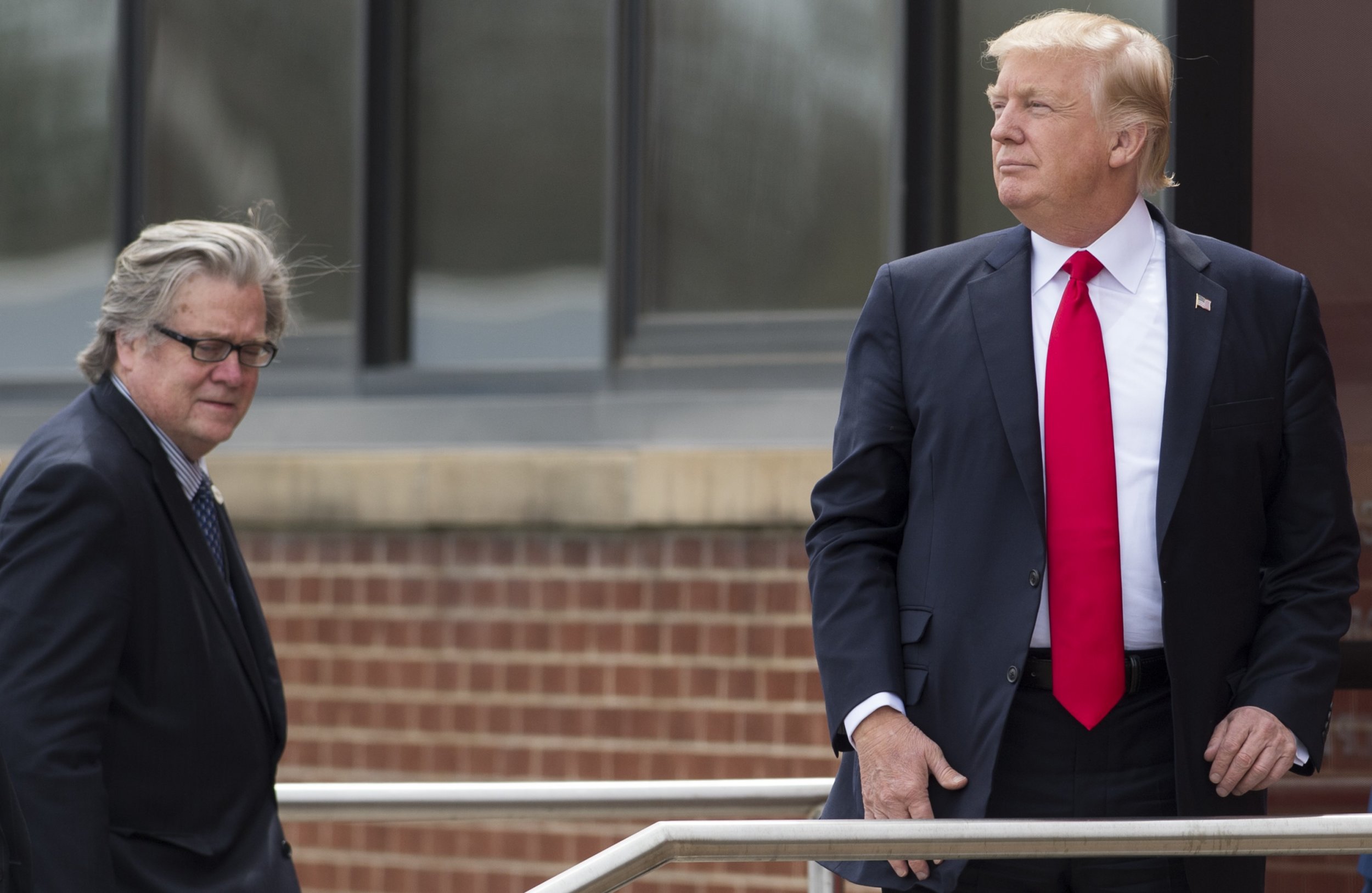 President Donald Trump called Steve Bannon "Sloppy Steve" in a tweet on Thursday night that hit back at his former White House chief strategist and author Michael Wolff after exerpts of the controversial Fire and Fury: Inside the Trump White House was leaked earlier this week.
Sloppy Steve now joins Rocket Man, Little Marco, Low-Energy Jeb, Lyin' Ted, Crazy Bernie and Crooked Hillary in the long list of nicknames Trump has bestowed on his enemies.
Trump's tweet comes as the White House grapples with damage control after the release of bombshell excerpts from a forthcoming book on Donald Trump's election campaign and the early days of his presidency.
"I authorized Zero access to White House (actually turned him down many times) for author of phony book! I never spoke to him for book. Full of lies, misrepresentations and sources that don't exist. Look at this guy's past and watch what happens to him and Sloppy Steve!" Trump tweeted, referring to Steve Bannon and Michael Wolff, who authored Fire and Fury.
Shortly after Trump's tweet, his son Donald Trump Jr. retweeted the post and chimed in on Bannon's new nickname saying: "I have a feeling #SloppySteve is going to go big. Branding gold."
And hours later, #SloppySteve appeared in the top trending list on U.S. Twitter.
The tell-all Fire and Fury: Inside the Trump White House, is set to be released on Friday January 5, 2018.
On Wednesday, the White House released a statement in response to Wolff's book:
"This book is filled with false and misleading accounts from individuals who have no access or influence with the White House," said White House press secretary Sarah Huckabee Sanders.
"Participating in a book that can only be described as trashy tabloid fiction exposes their sad desperate attempts at relevancy."