Trump-Bannon Timeline: How They Went From Alt-Right Dream Team to Mortal Enemies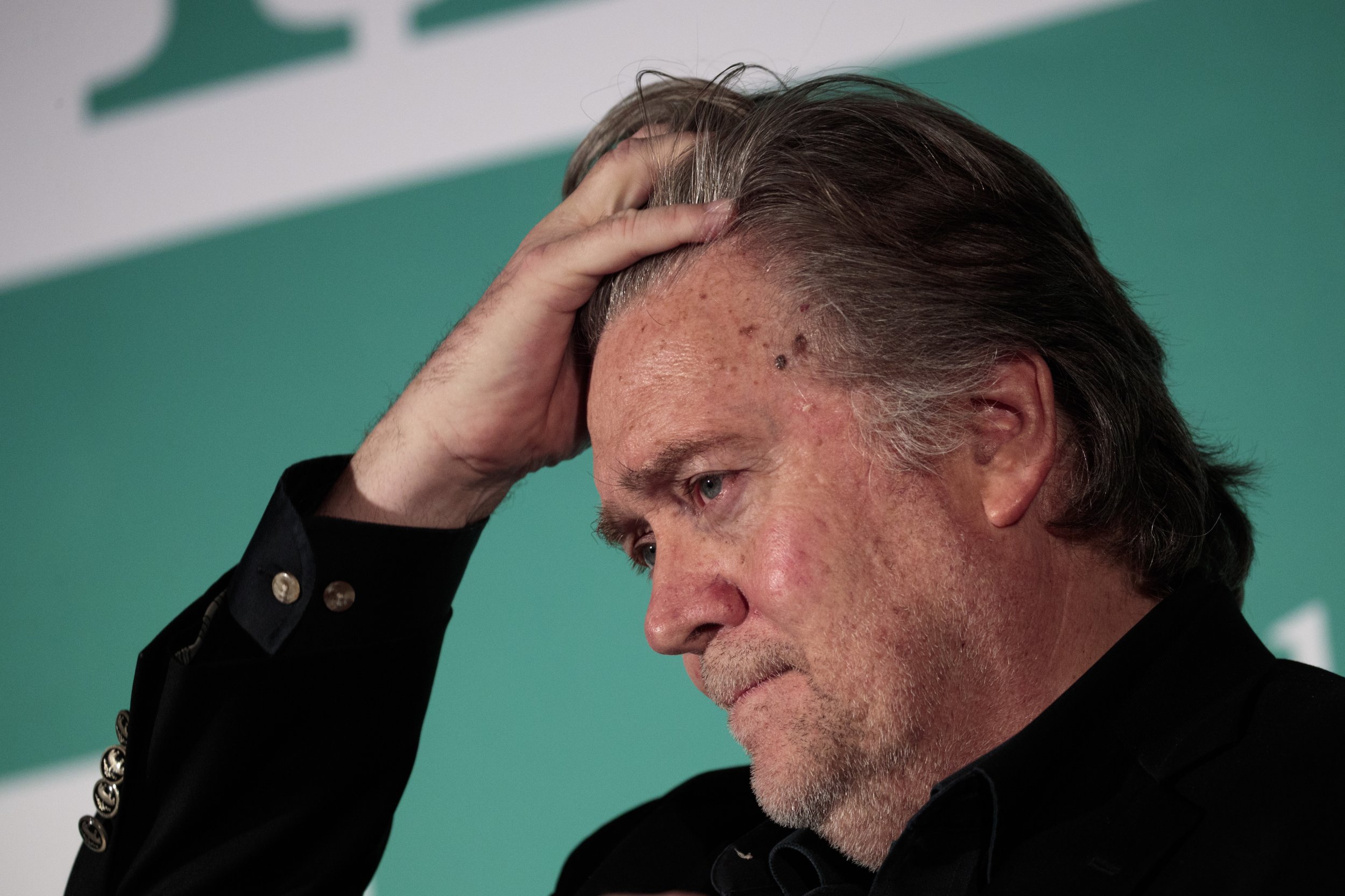 Excerpts from journalist Michael Wolff's soon-to-publish tell-all book Fire and Fury: Inside the Trump White House emerged on Wednesday with quotes from Steve Bannon calling some of Donald Trump Jr.'s actions "treasonous." In response, President Donald Trump released a statement to Bannon's alleged quotes, saying the former chief strategist "lost his mind" when he lost his job.
Bannon went from Breitbart enthusiast to Trump's trusted confidante to someone who has "lost his mind" in just a little over a year, and like Paul Manafort, Michael Flynn and even George Papadopoulos before him, has been pushed out of the White House and now disregarded completely. But what led to Bannon's fall?
In March of 2016, when Donald Trump had secured his position in the Republican primaries, Steve Bannon was reverberating praise for the ultra-conservative "politician" as executive chairman of Breitbart. Trump tapped Bannon to replace Paul Manafort as campaign chief executive, and his reported campaign strategy was to "let Trump be Trump."
After the shocking results on election night revealed Donald Trump as the new president of the United States, Trump rewarded Bannon with the vague title chief strategist and senior counsel–a decision he would have to defend to many who criticized Bannon's beliefs.
"I've known Steve Bannon a long time. If I thought he was a racist or alt-right or any of the things, the terms we could use, I wouldn't even think about hiring him," Trump told reporters who questioned Bannon's white nationalist following on November 26, 2016.
In February, Bannon was dubbed "The Great Manipulator" and the "second most powerful man in the world" on the cover of Time magazine. Later that month, a campaign titled "postcards to President Bannon" was initiated, joking that the Breitbart native was the real head of state.
Two months later, Bannon was removed from the National Security Council.
"I am my own strategist," Trump told the New York Post in April. He then told the Wall Street Journal that Bannon was just "a guy who works for me."
After the white supremacist protests in Charlottesville, Virginia, in August, Trump defended Bannon by saying: "I like Mr. Bannon. He is a friend of mine ... He is a good man. He is not a racist. I can tell you that. He is a good person ... We'll see what happens with Mr. Bannon."
Three days later, it was announced that Bannon and White House chief of staff John Kelly had "mutually agreed" on Bannon's departure from the administration.
Trump tweeted in response, saying, "I want to thank Steve Bannon for his service. He came to the campaign during my run against Crooked Hillary Clinton - it was great! Thanks S"
After his departure, Trump and Bannon seemed to be on fine terms. Trump even responded to Bannon's criticism of Republican majority Congress by saying, "I know how he feels."
The potential rift is rumored to have begun after Roy Moore's Alabama Senate loss. Bannon and Trump fully backed the candidate, and Bannon went to campaign for the alleged child molester at a rally in the southern state.
After the loss, Donald Trump Jr. criticized Bannon in a presumably sarcastic tweet that said, "Thanks Steve. Keep up the great work."
During the White House press conference on Wednesday afternoon, Sarah Huckabee Sanders addressed a question regarding the "dramatic falling-out" between Trump and Bannon. Sanders said there were multiple factors at play, but Bannon's attacks on Trump's children were "not a way to curry favor with the president."
Bannon has also in the past been quick to criticize Ivanka Trump and her husband, Jared Kushner, saying they were "the railhead of all bad decisions" in a December interview with Vanity Fair.