Is Trump Losing His Base? A Year Into Presidency, Approval Ratings Down Among Republicans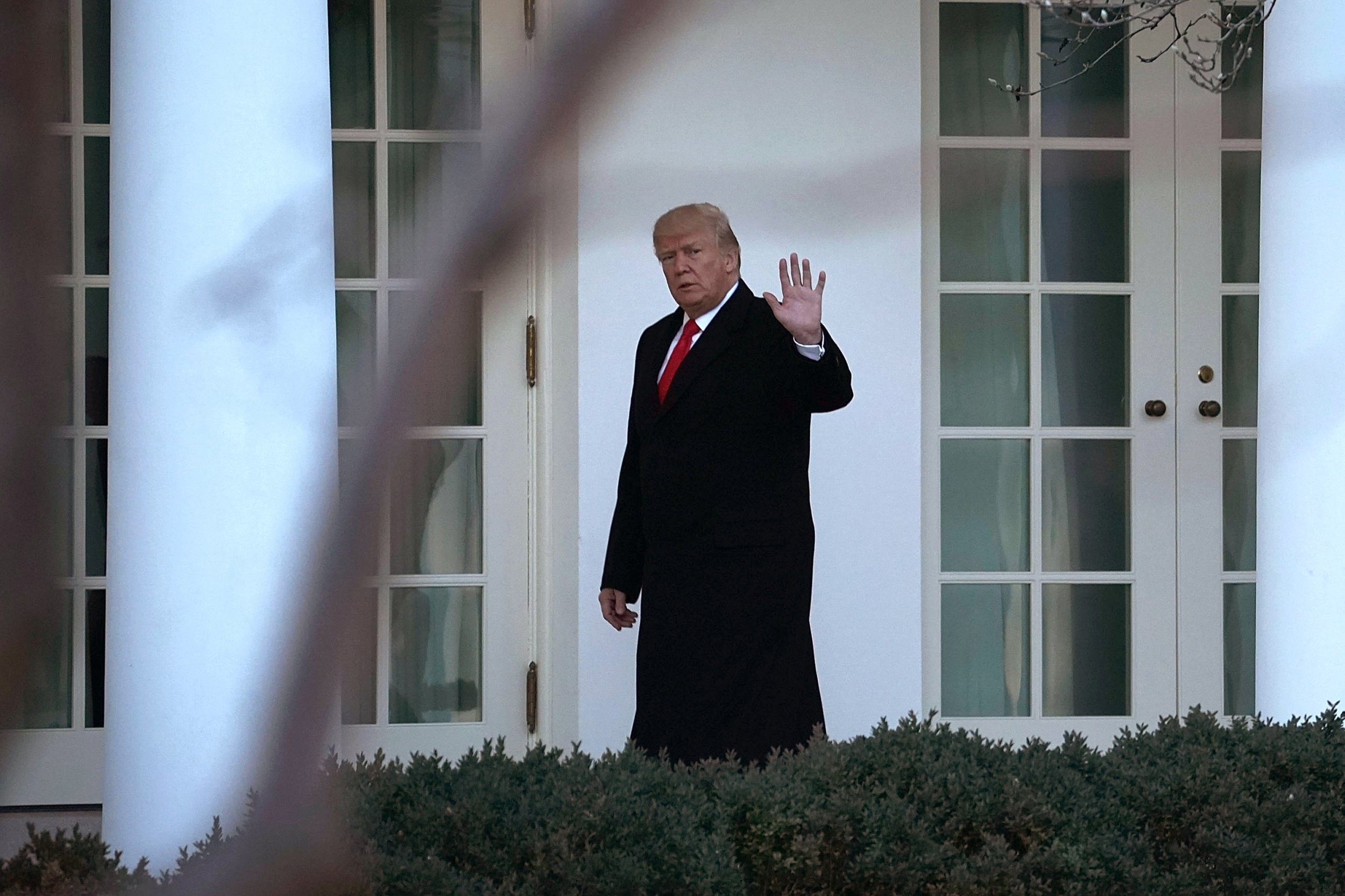 President Donald Trump lost much of his political base and dragged the Republican Party down with him throughout his first year in office, according to new poll results released Friday.
One day before the anniversary of Trump's inauguration, his approval rating sits at 32 percent, with 55 percent disapproving of his work in office and 12 percent neutral, according to the joint University of Southern California-Dornsife College/Los Angeles Times national poll. The same poll found Trump had a 40 percent approval to 47 percent disapproval rating back in April, representing a huge drop for the head of the Republican Party.
Furthermore, the results show the GOP in danger of losing control of Congress to Democrats in the fall. Eighty percent of voters who picked Hillary Clinton over Trump in 2016 stated they would "definitely" pick a Democrat over a Republican for a congressional seat, while only two-thirds of Trump voters said they would select a Republican.
The online poll was conducted from December 15 to January 15, drawing results from 3,862 people with a margin of error of two percentage points. The poll's results are unique in that it allows participants to choose "neutral" rather than approve or disapprove, and the findings take on more weight considering the same poll predicted Trump would defeat Clinton in 2016.
Among other national polls, Republicans have largely shown great support for Trump despite his many controversies. But only 40 percent of GOP voters strongly approved of his work, with 35 percent somewhat approving. Six percent of Republicans strongly disapproved, and 10 percent somewhat approved. Nine percent were neutral.
A potential exodus of Republican support could be a major body blow to Trump, but GOP members have largely backed him over the last 364 days. Eighty-nine percent approved of Trump when he took the Oath of Office a year ago, and Republican approval did not dip below 77 percent since then, according to Gallup's tracking numbers.
Although he's challenged the popular vote results, Trump barely pulled out a victory over Clinton 14 months ago and can't afford to lose support. The USC/LA Times poll indicated that some Trump supporters were on the fence in showing approval for him in April, but now one in eight in that group have since registered disapproval of his job performance.