Trump's Support is Shrinking, Polls Show. Will Bannon's Ouster Make Things Worse?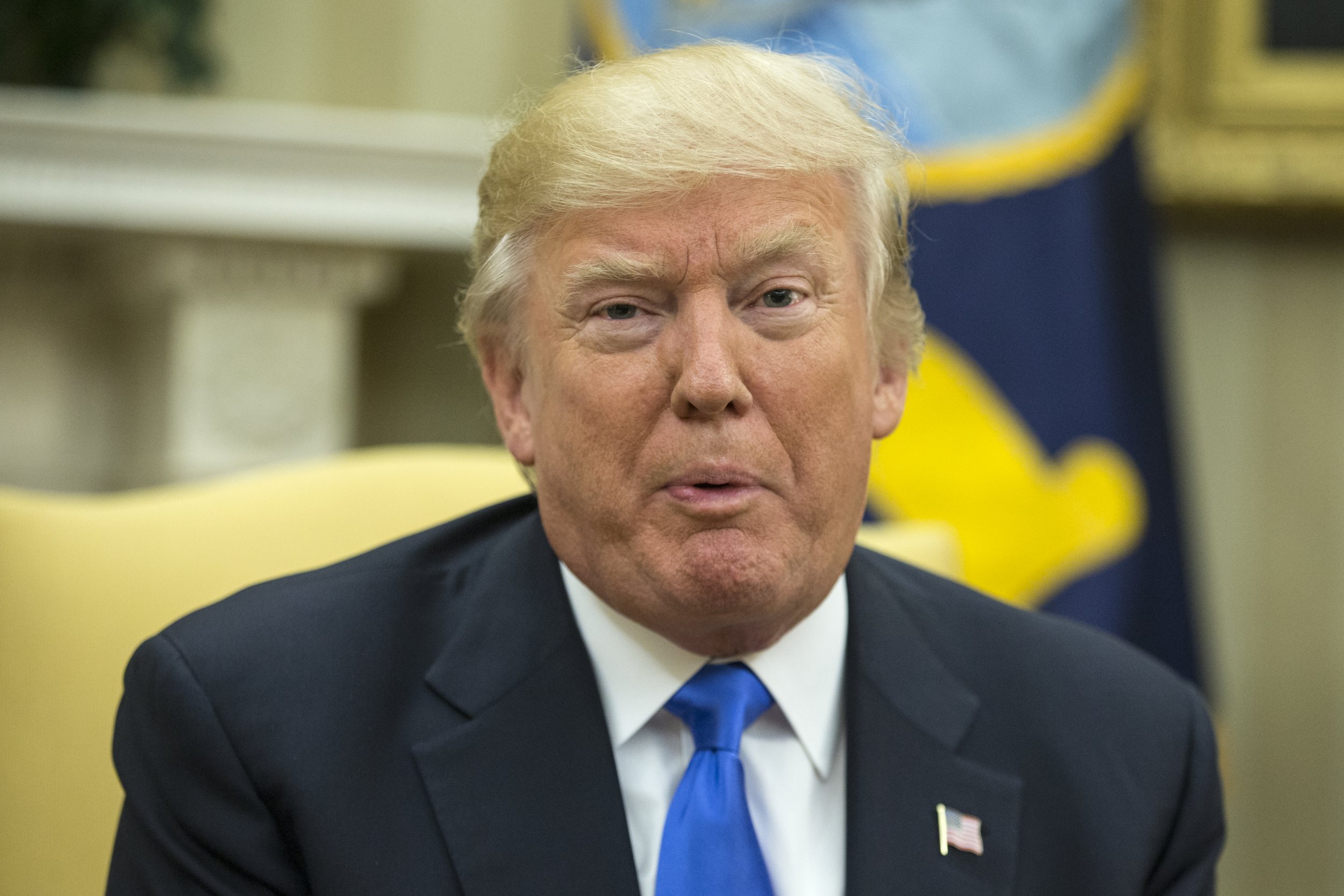 Updated | Steve Bannon, Donald Trump's controversial chief strategist, is now gone, driven out at the behest of son-in-law Jared Kushner and his wife, Ivanka, the most powerful voices among the so-called "moderates'' in the White House.
National Security Adviser H.R. McMaster, with whom Bannon had clashed, and newly appointed Chief of Staff John Kelly also aren't wiping their eyes. The removal of Bannon, one White House official says, is a clear sign Trump recognizes that the chaos that has characterized his administration since its inception—and never more vividly than this past week—"just has to end."
But Bannon's exit hardly means all is well in Trumpland. A significant segment of Trump's base of support will not be happy that he is gone. The president's erstwhile adviser is viewed by some—including influential talk radio host Laura Ingraham—as one of the founding fathers of Trumpism.
A self-described "economic "nationalist" who raises alarms about an "economic war'' with China, Bannon is also deeply skeptical about American wars in the Middle East and Afghanistan. He stood and fought the dreaded "globalists," as Ingraham calls people like McMaster and chief economic adviser Gary Cohn, the former chief operating officer of Goldman Sachs. Never mind that Bannon's instincts are Trump's as well—as the president himself has pointed out repeatedly. (He still gets irritated when people attribute his 2016 victory to Bannon.)
Now, in the view of Bannon's fans, the "globalists" rule the White House. Trumpism is dead. And a phenomenon underway for a while now—the slow but steady erosion of support from the president's hardcore fans—may soon increase.
'I Told You So'
During last year's presidential campaign, Trump famously said he could shoot someone on Manhattan's Fifth Avenue and people would still support him. John Donaldson was one of those supporters. Among the true believers I met during the campaign, he stood out.
An executive at a small manufacturing company outside of Buffalo, New York, Donaldson knew his candidate had almost no chance to win his home state in the general election. But he did think Trump could win the 2016 campaign by taking states like Pennsylvania, and he was so enthusiastic about the real estate mogul that he drove more than three hours to suburban Pittsburgh for a raucous nighttime rally just before the election.
I spoke to him at some length that night. Like the vast majority of Trump supporters I met, Donaldson was not a racist or a white supremacist. He wasn't an anti-Semite or a closeted Ku Klux Klan supporter. He didn't read Breitbart.com, the website Bannon ran that had become a focal point of the so-called alt-right.
He was a decent, middle-aged white guy who was fed up with the political status quo—tired, as he put it, of the "brain-dead media'' and sick of the new wave of political correctness. He wanted Trump to go down to Washington, he said, and "break some furniture." The morning after Trump's stunning upset, he sent me a gleeful three-word email: "TOLD YOU SO!"
But more than seven months into his term, Trump's approval rating continues to slide and will likely continue to do so after yet another tumultuous week, with the mainstream press hammering the president for his commentary on the violence last Saturday in Charlottesville, Virginia. Despite ditching Bannon, Trump is increasingly losing support from the corporate, country-club GOP establishment (see this week's resignations of CEOs from a White House advisory board). And more and more congressional Republicans seem worried that the president might be too toxic to pass his legislative agenda. Even loyalists on his staff seem morose.
Even worse, there's also evidence that some of Trump's true believers, the stalwarts who turn out at the campaign-style rallies he schedules to buck himself up after every political pratfall, are beginning to have doubts.
Related: Pence compares Trump to Roosevelt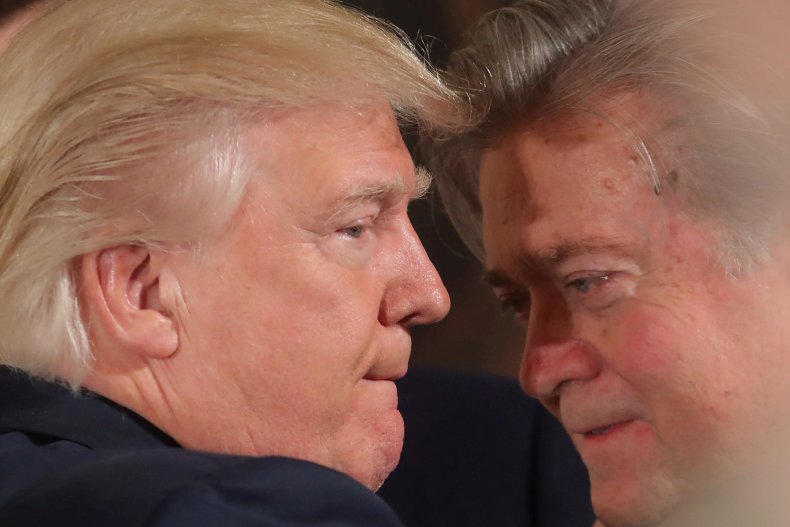 Even before Bannon bounced, the data suggest his hardcore support was starting to erode. According to polling done by Rasmussen Reports, 42 percent of Americans "strongly approved" of Trump shortly after Inauguration Day. By the beginning of June, that figure had come down to 30 percent, while 43 percent strongly disapproved. Today, only 24 percent of respondents to the same survey support him unreservedly.
Going forward, there are two important questions for Trump. What's causing this decline? And what can he do to regain some of the people he lost? On the campaign trail and in Trump's first months in office, some of his supporters mostly seemed to care about his outsider status. They loved how he mocked the political establishment, and that was enough. Some, like Donaldson, still cared about competence but convinced themselves that Trump's success in the business world demonstrated he had it in sufficient quantities to handle the job.
Yet for some of these die-hards, Donaldson included, competence has now become their main concern about the president. Beyond loving Trump's giant middle finger to the establishment, some of his hardcore followers also cared about the agenda he laid out: building the wall, repealing Obamacare, bringing back manufacturing jobs and confronting China on trade.
He may continue to pursue those policies, even without his chief strategist. But what episodes like Charlottesville demonstrates to someone like Donaldson is that the president can't get out of his own way.
"He creates controversies when there shouldn't be any," Donaldson says. "Look, on some of the substance as to what he said, I've agreed with him. That thing [the Charlottesville riot] looked to me like left-wing socialist thugs confronting right-wing goons. A pox on both their houses. But you condemn racism, you condemn violence, and you move on. You don't get into debates with the media, who hates you anyway. You move on." (Virtually everyone in the White House, from Kelly on down, agrees with this.)
But what has a lot of Trump supporters vexed is that Trump and a Republican-controlled Congress seem incapable of big legislative accomplishments. Tim Marshall, an electrician from Michigan's Upper Peninsula, says he was "floored'' that a Republican Congress couldn't get a bill to a Republican president to repeal and replace Obamacare. "It didn't look like the White House had much of a clue as to what buttons to push to get the votes" they needed in the Senate.
Trump was supposed to be the dealmaker, he was supposed to get things done. "And that's not happening," says Marshall.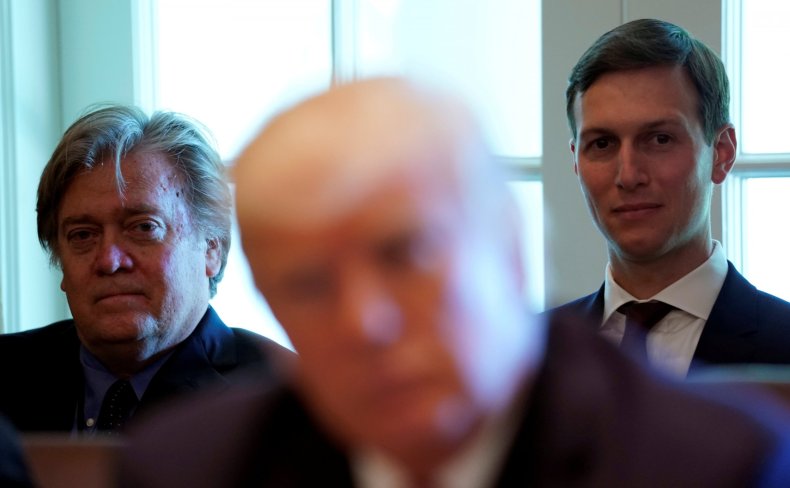 Don't Let Trump Be Trump
After Charlottesville, some of the president's supporters fear, he'll be even less likely to get things done. If mainstream Republicans begin to get skittish about being associated with Trump, even if he's pushing legislative ideas they like—changing the tax code, for example—this administration could be a spent force domestically.
Some Trump supporters hold out hope that Kelly may restore order, especially in Bannon's absence. Which is ironic. During the campaign, no one could control Trump, and that was a political asset for him. He didn't care about convention, and people loved him for it. Now, some supporters say, it might be nice if someone could rein him in a bit.
But then you remind them: This is Trump we're talking about. Do you really think that's likely?
"Well," Donaldson says, sighing, "we can always hope."
This story has been updated with Steve Bannon's departure from the White House.